Augsburg vs RB Leipzig - Predictions, Betting Odds & Picks
Augsburg vs RB Leipzig – Predictions, Betting Odds & Picks
RB Leipzig looks set to finish third after inconsistent form in second half of season
Augsburg is safe from relegation but will be looking forward to start afresh next term
Tip Leipzig to bounce back from its defeat by Borussia Dortmund last weekend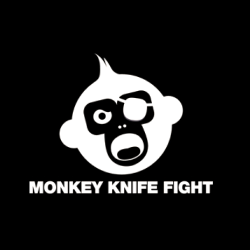 Claim Your $50 DFS Bonus!
Use bonus code WSN50 and get a $50 sign-up bonus!
Play Now
Use bonus code WSN50 and get a $50 sign-up bonus!
RB Leipzig knew that victory over Borussia Dortmund last weekend would put it in pole position to secure this season's runners-up spot behind Bayern Munich. There is, of course, no silverware on offer for finishing top but one, yet Bill Shankly's maxim that "if you are first you are first, if you are second you are nothing" would not have held in Leipzig's case.
After all, this is a club that was only formed in 2009 and reached the Bundesliga for the first time just four years ago. True, Leipzig has received significant investment from the drinks manufacturer Red Bull, which has been a source of controversy in German soccer over the last decade. But it is nevertheless impressive how quickly the club has made itself at home in the upper echelons of the top flight.
Leipzig ended its maiden Bundesliga campaign as runners-up, before a sixth-place finish in 2017/18. It bounced back to end last term in the third spot, and finishing second this year would have emphasized the fact that the team is moving in the right direction.
Of course, Leipzig still has plenty to be content with even though it can no longer finish higher than third. But with star man Timo Werner on the way out – the striker has agreed to join Chelsea this summer – there is still much work to do before Julian Nagelsmann's side is ready to mount a sustained title tilt.
Augsburg, for its part, will be pleased to see the back of 2019/20, even though its Bundesliga status is now assured. The Fuggerstadter has been wretched for much of this calendar year and will probably end on a low note against Leipzig.
Augsburg vs RB Leipzig Odds
Odds taken 26 June, 2020, from DraftKings
If you want to find out more about DraftKings, like bonuses, how to open an account, pros/cons, and more, check out our DraftKings in-depth review.
Leipzig has endured an inconsistent 2020, even if last weekend's loss to Dortmund was the first time it suffered defeat in the Bundesliga since January. Its 13-game unbeaten run contained too many ties for a team hoping to challenge Bayern Munich for the biggest prize of all.
Leipzig has generally been sharp in the first half in recent weeks, though: in each of its three wins since the restart, it scored its first goal in the opening 20 minutes. With that in mind, back the visitor to be ahead at both half-time and full-time.
Nagelsmann's Project Is a Work in Progress After the First Season in Charge
It is incredible to think that Nagelsmann is still only 32 years of age – younger than dozens of players in the Bundesliga. The former Hoffenheim boss agreed a deal to take charge of RB Leipzig back in summer 2018, but this has been his first season at the helm after pledging to spend one more year at the Rhein-Neckar-Arena before making the move.
A top-four finish is par for the course, but there remains a tinge of disappointment among some supporters that Leipzig was not able to capitalize on Bayern Munich's difficulties in the first half of the season. Bayern was as low as seventh in the standings at one point, and Leipzig ended no fewer than eight matchdays as the table-topper.
A title triumph was always going to be a big ask, though, and it is not really surprising that Bayern came roaring back in 2020. Nagelsmann will be expected to push on in the next couple of years, though, with the Leipzig hierarchy desperate for the club to win its first major trophy.
Augsburg has secured another campaign of Bundesliga soccer
Augsburg has more modest ambitions. The club is currently in its ninth consecutive season in the Bundesliga, and the fact it has now guaranteed survival means it will enter its 10th in 2020/21. That is a fine accomplishment for a team that had never played in the league before this particular spell, but Augsburg has gone backwards since it finished eighth in 2013/14 and fifth a year later.
To an extent that was inevitable, and the club should not be criticized for failing to maintain a position in the European spots. Yet this campaign has nevertheless been disappointing for the way in which Augsburg fell away from a relatively lofty position at the midway point.
Indeed, a 3-0 victory over Fortuna Dusseldorf left Augsburg in 10th place after 16 games. Since then it has triumphed just three times and owes its survival – at least in part – to Fortuna's collapse in recent weeks. Heiko Herrlich, who took charge in March, will be looking forward to pressing the reset button this summer.
Leipzig Has Tied Too Many Games in Recent Months but Should Triumph Here
No team in the division has lost fewer matches than Leipzig in 2019/20, yet Nagelsmann's men will still finish outside the top two. Turning ties into wins will be the prime objective for the young boss next term.
For now, Leipzig's attacking quality should help it to victory on the final weekend of the season, which Augsburg will be happier than most to get over and done with.
Our Pick
Take the RB Leipzig/RB Leipzig option here – Nagelsmann's men have a good first-half record and should be able to hold on for all three points.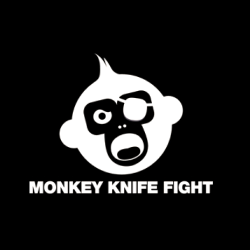 Claim Your $50 DFS Bonus!
Use bonus code WSN50 and get a $50 sign-up bonus!
Play Now
Use bonus code WSN50 and get a $50 sign-up bonus!
More Bundesliga Predictions & Odds
German Soccer Struggles Internationally While Bayern Munich Are Ascendant at Club Level
Bayern are the reigning European champions and favorites to scoop the prize again this season, but the national team is in a much less favorable position.
Bundesliga
November 23
David Alaba Will Be a Big Loss but Bayern Munich Will Have a Plan to Replace Him
The Austria international looks set to depart the Allianz Arena either in January or next summer but the Bavarian club will no doubt have a plan up their sleeve …
Bundesliga
November 16
Bayern Munich Show They Are Still the Bundesliga Team to Beat With Borussia Dortmund Win
Borussia Dortmund had their chances against Bayern Munich on Saturday but it was a familiar outcome as the two giants of German soccer met at Signal Iduna Park.
Bundesliga
November 9