RB Leipzig vs Borussia Dortmund - Predictions, Betting Odds & Live Stream
RB Leipzig vs Borussia Dortmund – Predictions, Betting Odds & Live Stream
Neither team has been able to keep pace with Bayern Munich this season
The victor here will likely end the campaign as runners-up, with Dortmund holding the advantage
Julian Nagelsmann and Lucien Favre will both prioritise attack in penultimate encounter of 2019/20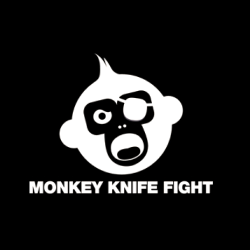 Claim Your $50 DFS Bonus!
Use bonus code WSN50 and get a $50 sign-up bonus!
Play Now
Use bonus code WSN50 and get a $50 sign-up bonus!
In the end, it was not even close. If a Bundesliga fan was told in the middle of December that Bayern Munich – which was then languishing in the seventh spot in the standings – would win the title, he or she would probably have presumed that it would have pipped RB Leipzig, Borussia Dortmund or Borussia Monchengladbach to the post. In fact, Bayern's march to its 30th championship of all time has resembled a procession in recent weeks.
With two rounds of games remaining, Hansi Flick's side has a 10-point lead at the top of the table. It could yet finish 16 points clear of the chasing pack, a margin that would have been unimaginable just a few short months ago.
The main reason for the turnaround in the title race is Bayern's spectacular form in 2020. But Leipzig in particular has been culpable of failing to take advantage of a promising situation. Julian Nagelsmann's men topped the table at the midway point of the campaign and remained in first place until the beginning of February when it was nudged off the summit after drawing 2-2 with Borussia Monchengladbach.
Curiously, Leipzig has not lost a game since then – but its penchant for ties has seen it slip down to third place. Naglesmann's side has won only five of its last 13 Bundesliga encounters, a run that has seen it fail to beat two of the bottom three in Fortuna Dusseldorf and Paderborn.
Dortmund, by contrast, dropped most of its points in the first half of the season, leaving it with too much work to do later on. Yet it was also above Bayern Munich in the middle of December, at which point it looked as if the perennial champion might finally be about to relinquish its crown.
RB Leipzig vs Borussia Dortmund Odds
Odds taken 19 June from BetMGM
If you want to find out more about BetMGM like bonuses, how to open an account, pros/cons, and more, check out our BetMGM in-depth review.
Second place is still up for grabs for both of these teams, with Leipzig having the chance to leap above Dortmund with a win here. The bookmakers have it down as the favorite, but it would be wise to steer clear of that market and instead take a look at the total number of goals.
Leipzig's attack has held up well of late, while Dortmund has been outscored only by Bayern this term. In that light, odds of 130 on over 3.5 goals looks like a steal, particularly as neither team has a need to be cautious now that the title has gone.
Leipzig's Long Unbeaten Run Both a Strength and a Weakness
Leipzig's failure to capitalize on its lofty position at the start of the year is a source of disappointment to many supporters.
The team has delivered some superb performances in 2020 – not least in 5-0 thrashings of Schalke and Mainz, and the 4-2 win at Koln – but its title tilt has been undermined by inconsistency. Leipzig's continued failure to turn draws into wins allowed Bayern to climb back onto its perch.
There is another, more optimistic way of looking at the club's season, though. Leipzig, in its first year under Nagelsmann, has shown tremendous resolve in losing only three matches – fewer even than Bayern.
Leipzig will be determined to take the next step in 2020/21, but it is certainly possible to look at this year in a positive light, provided Champions League qualification is secured this weekend or next.
Dortmund Will Be Keen to Bounce Back From Shock Midweek Loss
Such upbeat assessments were probably absent in the immediate aftermath of Wednesday's frustrating 2-2 draw with relegation-threatened Fortuna Dusseldorf, but Leipzig was not the only top-four team to slip up in midweek.
Indeed, Dortmund could not even manage a point from its meeting with Mainz at Signal Iduna Park. Their 2-0 loss came as a major shock given that BVB had taken 27 points from the last 30 on offer, but it was a fair result on the balance of play.
Lucien Favre will be desperate for his team to bounce back at the Red Bull Arena, as finishing the campaign strongly could be key to determining his future after two trophy-less seasons (barring the Super Cup).
Leipzig and Dortmund Both Searching for Statement Win at End of Season
Leipzig will also be eager for a statement win to end the season on a high. The sale of Timo Werner to Chelsea is a blow but Leipzig is an extremely well-run club and it will no doubt already have replacements in mind ahead of the summer.
For now, Nagelsmann will be focused on maintaining Leipzig's unbeaten run until the end of the season – although more wins than draws would be welcome for a change. Leipzig and Dortmund each have an incentive to target all three points, which suggests a high-scoring game.
Our Pick
Take the Over option here – both teams will be pushing for victory and that should produce an open, attacking game of soccer.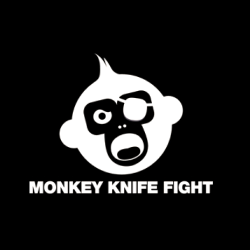 Claim Your $50 DFS Bonus!
Use bonus code WSN50 and get a $50 sign-up bonus!
Play Now
Use bonus code WSN50 and get a $50 sign-up bonus!
More Bundesliga Predictions & Odds
Wolfsburg vs Bayern Munich Prediction, Odds & Picks
Bayern Munich were knocked out of the Champions League in midweek but the German giants cannot afford to let their focus slip as they close in on the Bundesliga title.
Bundesliga
16 April | 11:18 | Greg Lea
Stuttgart vs Borussia Dortmund Prediction, Betting Lines & Picks
Borussia Dortmund go into the weekend seven points adrift of the top four, and they cannot afford many more slip-ups if they are to qualify for the Champions League.
Bundesliga
8 April | 10:49 | Greg Lea
RB Leipzig vs Bayern Munich Prediction, Money Line & Picks
The Bundesliga's top two go head-to-head this weekend in a match that could well determine which of Bayern Munich and RB Leipzig wins the title this season …
Bundesliga
1 April | 09:50 | Greg Lea