Wolfsburg vs Bayern Munich - Predictions, Betting Odds & Picks
Wolfsburg vs Bayern Munich – Predictions, Betting Odds & Picks
Bayern Munich is looking to conclude the campaign with a 13th consecutive win
Wolfsburg is guaranteed European soccer but will be keen to hold on to sixth spot
Back Bayern to end the season on a high note in an entertaining encounter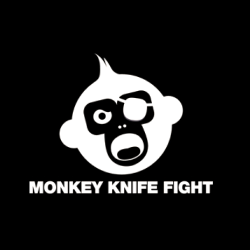 Claim Your $50 DFS Bonus!
Use bonus code WSN50 and get a $50 sign-up bonus!
Play Now
Use bonus code WSN50 and get a $50 sign-up bonus!
Any suggestions that Bayern Munich, safe in the knowledge that the title was already guaranteed, would take its foot off the gas on Saturday were emphatically answered in the opening 45 minutes at the Allianz Arena. Bayern led Freiburg 3-1 at half-time of its final home game of the season, and no further goals in the second half meant it was celebrating a 13th victory on the bounce come full-time.
Bayern will now be looking for another three points to take its tally for the campaign to 82. That would compare unfavorably with its returns in 2017/18, 2015/16, 2013/14 and 2012/13, but it is worth taking a look at the numbers since Hansi Flick replaced Niko Kovac in the dugout in November.
Since then Bayern has taken 61 points from a possible 69. Had it replicated that rate of 2.65 points per game across the entire campaign, the perennial German champion would have accumulated 90 at the end of the season – just one short of its all-time record, set under the leadership of club legend Jupp Heynckes in 2012/13.
Heynckes had no fewer than three permanent spells as Bayern boss, during which time he won four league titles and the Champions League. Matching that level of success will not be easy for Flick, but he has undeniably made a sensational start to life as a Bundesliga manager. He no doubt aims to win more trophies in the future but for now he will be focused on ending the top-flight season on a high.
Wolfsburg vs Bayern Munich Odds
Odds taken 25 June, 2020, from DraftKings
If you want to find out more about DraftKings, like bonuses, how to open an account, pros/cons, and more, check out our DraftKings in-depth review.
It is not always the case that the title-winner possesses both the best attacking and defensive record in the division. Over in England, for example, champion-in-waiting Liverpool has conceded the fewest goals in the Premier League but Manchester City has scored the most.
Bayern tops both charts in Germany, but the attack is the strongest area of the team. The Munich-based outfit is averaging 2.91 goals per game in 2019/20, and it is worth backing it to maintain that rate by scoring more than 2.5 against Wolfsburg.
Bayern Has Shown No Signs of Easing up Since Title Was Assured
Bayern only made sure of the title beyond mathematical doubt when it beat Werder Bremen last week. In truth, the destination of the trophy has been clear since Flick's side emerged triumphant from its top-of-the-table clash with Borussia Dortmund at the end of last month thanks to Joshua Kimmich's wonderful chip.
That win at Signal Iduna Park moved it seven points clear at the summit of the standings, a margin that Dortmund was always going to find it tough to overturn. Yet its manager Lucien Favre probably expected Bayern to slip up at least once before the curtain came down on 2019/20. So far, though, the leader has been flawless, and a 14th triumph on the trot this weekend would underline how strong the team is from back to front.
It is to Flick and his players' credit that Bayern has not taken its foot off the gas. It could also work to the team's advantage ahead of the resumption of the Champions League in August – given the form it has been in since soccer returned, no one will relish taking on Bayern in the quarter-finals of that competition (provided it finishes the job against Chelsea in the second leg of its last-16 tie).
Wolfsburg Is Much Stronger Away From Home Than at the Volkswagen Arena
Bayern, of course, is not the only team taking part in Saturday's contest. Wolfsburg thrashed Schalke 4-1 at the weekend to secure a place in the Europa League. It will still be eager to hold onto the sixth spot, though – although seventh is also sufficient to reach the tournament, it involves entry in the qualifiers rather than the group stage.
Wolfsburg has an excellent away record this term, collecting more than 60 percent of its points on the road. Only four teams have accumulated fewer than Wolfsburg's 19 at its own stadium, where Oliver Glasner's side has won just four times in 2019/20.
The Shackles Should Be off for Both Teams on Final Weekend
Wolfsburg will want to improve upon that record on Saturday, while also holding off Hoffenheim in the battle for sixth. Bayern has its own motivation as it looks to extend its winning run and break the 80-point barrier once more.
All of those factors could produce an open and entertaining encounter. The pressure is off to an extent for both teams, and Bayern's attackers could be afforded a little more space than usual as Wolfsburg attempts to claim a notable scalp on the final weekend of the season.
Our Pick
Take the Over option here – Bayern's attack can blow any team away and it will be keen to end the campaign with another emphatic victory.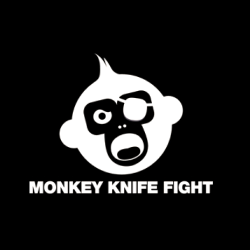 Claim Your $50 DFS Bonus!
Use bonus code WSN50 and get a $50 sign-up bonus!
Play Now
Use bonus code WSN50 and get a $50 sign-up bonus!
More Bundesliga Predictions & Odds
Wolfsburg vs Bayern Munich Prediction, Odds & Picks
Bayern Munich were knocked out of the Champions League in midweek but the German giants cannot afford to let their focus slip as they close in on the Bundesliga title.
Bundesliga
16 April | 11:18 | Greg Lea
Stuttgart vs Borussia Dortmund Prediction, Betting Lines & Picks
Borussia Dortmund go into the weekend seven points adrift of the top four, and they cannot afford many more slip-ups if they are to qualify for the Champions League.
Bundesliga
8 April | 10:49 | Greg Lea
RB Leipzig vs Bayern Munich Prediction, Money Line & Picks
The Bundesliga's top two go head-to-head this weekend in a match that could well determine which of Bayern Munich and RB Leipzig wins the title this season …
Bundesliga
1 April | 09:50 | Greg Lea