2020 Blue Grass Stakes (Keeneland) - Predictions, Betting Odds & Picks
2020 Blue Grass Stakes (Keeneland) – Predictions, Betting Odds & Picks
"If you're playing only to win, go with my top pick, Rushie (5/1)"
Post Position and Odds – Blue Grass Stakes
Check out our predictions and odds for the 2020 Blue Grass Stakes at Keeneland!
PP
Horse
Odds
Jockey
Trainer
1
SHIVAREE
12/1
(BET NOW)
J Velazquez
R Nicks
2
FINNICK THE FIERCE
20/1
(BET NOW)
J Ortiz
R Hernandez
3
ART COLLECTOR
4/1
(BET NOW)
B Hernandez Jr.
T Drury Jr.
4
MR. BIG NEWS
8/1
(BET NOW)
M Murrill
B Calhoun
5
MAN IN THE CAN
10/1
(BET NOW)
T Gaffalione
R Moquett
6
HARD LIGHTNING
30/1
(BET NOW)
R Bejarano
A Delgado
7
SWISS SKYDIVER
4/1;
(BET NOW)
M Smith
K McPeek
8
BASIN
6/1
(BET NOW)
R Santana Jr.
S Asmussen
9
ATTACHMENT RATE
20/1
(BET NOW)
L Saez
D Romans
10
RUSHIE
5/1
(BET NOW)
J Castellano
M McCarthy
11
HUNT THE FRONT
30/1
(BET NOW)
C Lanerie
N Zito
12
ENFORCEABLE
8/1
(BET NOW)
J Rosario
M Casse
13
TIESTO
20/1
(BET NOW)
F Prat
B Mott
Bet on Blue Grass Stakes Here!
21+ | Terms and conditions apply
Live streaming and instant replays
Exclusive rewards programme
Promo Code: BET200
21+ | Terms and conditions apply
21+ | Terms and conditions apply
$25 referral bonus
Picks from horse racing experts
Live streaming in HD
21+ | Terms and conditions apply
21+ | Terms and conditions apply
Promo Code: BET200
Advanced handicapping
Bet at multiple tracks
21+ | Terms and conditions apply
Already way out in front in the Kentucky Oaks point race, Swiss Skydiver will see if she has what it takes to make a run at the Kentucky Derby instead when she puts her graded stakes-winning streak on the line against a full field of males in the 96th running of the $600,000 Toyota Blue Grass on Saturday at Keeneland.
Impressive in winning the Gulfstream Park Oaks (G2), Fantasy (G3) and Santa Anita Oaks (G2) in her last three starts, the daughter of Daredevil will be ridden by Hall of Fame rider Mike Smith and will get a 5-pound weight allowance in her first try against the boys.
Chief among her rivals in the 13-horse field include Art Collector, who has been very impressive in his only two starts this year, both coming in allowance victories at Churchill Downs, having won them by a combined 9 ¾ lengths; Rushie, who finished third in last month's Santa Anita Derby (G1) in his stakes debut for trainer Mike McCarthy; and Basin, a grade 1 winner as a juvenile, and runner-up in the Arkansas Derby (G1) in his last start.
The 9 furlong Blue Grass will serve as a major points race for the September 5 Kentucky Derby, with 100 points going to the winner, 40 to the runner-up, 20 to third place and 10 points to fourth.
Blue Grass Stakes Race Information
| | |
| --- | --- |
| What to watch | Blue Grass Stakes (G2) |
| Where | Keeneland Race Course |
| When | Saturday, July 11 — 5:30 pm Eastern time |
| How to watch | Watch here on TVG! |
| Purse | $600,000 |
Race Analysis
Art Collector
Time for the acid test. After three consecutive open-length victories at Churchill Downs, two of which were this year, the son of Bernardini gets tested in stakes company for the first time, and he has found a difficult spot for it.  He has nice tactical speed, as demonstrated by his ability to win races from different early positions. With an inside draw, He likely needs to use that speed to find a nice stalking position near the rail, as there is plenty of speed both to the inside and the outside. From a speed figure standpoint, he looks like he belongs with these, and he should be a stakes winner before too long. From a handicapping standpoint, I believe this is an awfully tough assignment to step up into, especially as one of the favorites.
Swiss Skydiver
It's hard to say one iota negative about this classy filly. She travels around the country dominating good female competition in important races. I have little doubt that she can run with these particular boys. I do worry, however, that this race might not set up super for her. Shivaree has already shown the ability to run fast early and stick around well into the stretch. As good as this filly is, I believe that fact alone makes this a difficult assignment for her as the likely favorite. She'll still be one of the ones to beat, but with the speed and tactical speed signed on, she is not quite my top pick.
Rushie
Meanwhile, this is the one that I think benefited from the draw. The big, gray son of Liam's Map has shown in his last few races an ability to get into a prime position early and then finish strongly. His outside post should allow him to watch the speed unfold to his inside, while obtaining a perfect stalking position under top rider Javier Castellano. He still looks to be on the improve, while exiting a very good third in the Santa Anita Derby. The two that beat him that day, Honor A.P. and Authentic would be strictly the ones to beat in here. He's traveled well in the past, so I suspect this trip to Keeneland will be something he can handle. He is the top pick.
Basin
He is deserving to be one of the headliners after a win last year in the Grade 1 Hopeful, and most recently a second-place finish in Charlatan's division of the Arkansas Derby. Still I have to wonder if any of his three performances this year are good enough to make big noise against this deep field. They may be, but as one of the favorites, I am going to take a small stand against him, fully aware that his class might show itself on Saturday.
Man in the Can
You don't see a lot of top-class Arkansas-breds, but this one certainly has the potential to move into that fraternity. He was a consistent winner against cheaper down south, before running his best race yet in winning a strong Churchill Downs allowance race last month. The horse who finished second to him that day, Dean Martini, came back to win the Ohio Derby. Off that performance, the grandson of Into Mischief looks like a player in here. He's been the distance, is in great form, and is another who could work out a good stalking trip.
Mr. Big News
There's a lot to like about this Bret Calhoun-trainee. The son of Giant's Causeway improved steadily early this year, and his last race was his best yet, when he rallied for the win in the Oaklawn Stakes. Although, the horses he beat that day have not come back and done too much. He's had some freshening after that win in April and has been working well for his return. The question is will he be sharp enough to run big in what is his toughest test yet? My guess is that he comes up a little short on Saturday, but might be a horse to keep an eye on when the distances get even longer.
Enforceable
This one from the Mark Casse barn has been away since March, but likely needed a break after a tough schedule and many solid performances. The regally bred gray is working well for his return, and Casse usually strikes at Keeneland. With so many horses to bet, he should offer good value, and with plenty of speed, the table should be set for his late run. He's run well at Keeneland before, and he is no stranger to graded stakes company. I believe he is the most likely of the closers to run a strong race.
Shivaree
This one will not be one of my plays, but you have to respect his speed and tenacity. His Florida Derby was very good, and even a recent third-place finish in a salty allowance event is better than it looks on paper. The problem for him is that he will not get any breathers, with the filly pushing him from the outside, and then there are just too many good horses primed to make a run. Likewise, he could be the reason why Swiss Skydiver does not win the Blue Grass either.
Finnick the Fierce
On occasion, he fires a strong rally which carries him to a nice check against good graded stakes horses. It's certainly possible that he can do it again. His last race is a throw-out for me, as he was forced too close to the early pace. He'll be much farther back on Saturday, which he prefers. Still, you have to wonder if he can outrun other closers in here like Enforceable and Mr. Big News. I prefer those two, but would not be surprised if this one ambles up for a check once again.
Attachment Rate
Of the longshots, this is the one I like the best. Two starts back, he hemmed in Dr. Post for much of the race before succumbing to that one late in the Unbridled Stakes. That performance was flattered when Dr. Post came back to finish second in the Belmont Stakes. Last time he could do no better than fourth in the Matt Winn Stakes, but he was far from embarrassed and all three that finished ahead of him are very good horses. I expect him to be one of the forgotten horses on the Blue Grass odds board, and with Luis Saez back in the saddle, he might just make an aggressive middle move that could see him far outrun his odds.
Tiesto
This is a big ask for a horse making his first lifetime start on the dirt. Add to that, I don't believe the 13-post does him any favors. Having said that, he is bred to handle dirt, in good hands, and he did show some ability on the grass. I wouldn't throw him completely out as a longshot hope, but there are others that I prefer.
Hunt the Front
I did like what I saw when he broke his maiden at Oaklawn Park, and generally, horses that have come from that track this year have performed well afterward. Unfortunately, his one race since was not encouraging. He looks to be just a cut below a number of the horses listed above him.
Hard Lightning
This is the lone entrant in the field that I had trouble finding much to like. When he's faced good horses before, he has been nowhere to be seen. I can't see him doing much against this tough field.
Best Bets for the Blue Grass Stakes
Here are my plays ($48 in total)
$1 Trifecta box Rushie, Enforceable, Swiss Skydiver and Art Collector = $24
50-cent Trifecta box Rushie, Enforceable, Swiss Skydiver and Man in the Can = $12
50-cent Trifecta box Rushie, Enforceable, Swiss Skydiver and Attachment Rate = $12
If you're playing only to win, go with my top pick, Rushie (5/1).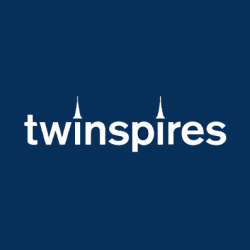 Bet on our pick Rushie (5/1)!
Get an extra $100 when you sign up with TwinSpires!
Bet Now
Get an extra $100 when you sign up with TwinSpires!
More Horse Racing Predictions & Odds
La Canada Stakes (Santa Anita) Predictions, Odds & Picks
We break down the La Canada Stakes at Santa Anita. Check out betting odds, predictions, and picks for the race.
HORSE RACING
January 9
Sham Stakes (Santa Anita) Predictions, Odds & Picks
We break down the Sham Stakes at Santa Anita. Check out betting odds, predictions, and picks for the race.
HORSE RACING
January 2
Jerome Stakes (Aqueduct) Predictions, Odds & Picks
We break down the Jerome Stakes at Aqueduct. Check out betting odds, predictions, and picks for the race.
HORSE RACING
January 1
Best Sports Betting Strategies
January 1
American Odds and the Concept of -110
October 2
Brian Zipse
Taken to the races at a very young age, Brian has been a passionate fan of horse racing his entire life. Professionally, his work has been published on several leading industry sites. Brian served as the Editor of Horse Racing Nation from 2010-2017, where he still writes a regular column and hosts the popular weekly webcast HorseCenter.

Email: [email protected]