Kentucky Oaks (Churchill Downs) Predictions, Betting Odds & Picks
Kentucky Oaks (Churchill Downs) Predictions, Betting Odds & Picks
If you're playing only to win, go with both my top value picks Speech (5/1) and Shedaresthedevil (20/1)
Post Position and Odds – Kentucky Oaks
Check out our predictions and odds for the 2020 Kentucky Oaks at Churchill Downs!
PP
Horse
Odds
Jockey
Trainer
1
SWISS SKYDIVER
8/5
BET NOW
T Gaffalione
K McPeek
2
TEMPERS RISING
50/1
BET NOW
J Leparoux
D Stewart
3
DONNA VELOCE
15/1
BET NOW
R Santana Jr.
S Callaghan
4
SPEECH
5/1
BET NOW
J Castellano
M McCarthy
5
GAMINE
1/1
BET NOW
J Velazquez
B Baffert
6
BAYERNESS
50/1
BET NOW
R Bejarano
C DeVaux
7
SHEDARESTHEDEVIL
20/1
BET NOW
F Geroux
B Cox
8
HOPEFUL GROWTH
30/1
BET NOW
M Franco
A Margotta Jr.
9
DREAM MARIE
50/1
BET NOW
J Talamo
M Williams
Best Bets for the Kentucky Oaks
Here are my plays ($60 in total)
$20 Win – Speech = $20
$10 Win – Shedaresthedevil = $10
$5 Trifecta box – Gamine, Speech and Shedaresthedevil = $30
Picks:
Speech (5/1)

Shedaresthedevil (20/1)
The showdown we've been waiting for in the 3-year-old filly division is finally here. The scintillating winner of two straight Grade 1 races in New York, Gamine will face her toughest test yet when she squares off with the four-time graded stakes winner, Swiss Skydiver, and seven others, in Friday's 146th edition of the $1.25 million Kentucky Oaks at Churchill Downs.
Regarded to be the most prestigious race within the division, the historic Grade 1 race will be run at  1 1/8 miles one day before the males take their turn in the Kentucky Derby.
Gamine is expected to be the favorite off a pair of runaway victories in big races at Belmont Park and Saratoga. The Bob Baffert-trained daughter of Into Mischief used her speed to dominate both the Acorn (G1) and the Test (G1) by more than 25 lengths combined. John Velazquez will once again be in the saddle to ride and the pair will break from post position five.
The second choice on the morning line is Swiss Skydiver who has had little trouble in winning her past four starts against fillies, with only a good second-place finish behind the highly regarded male, Art Collector, interrupting an impressive winning streak. Trained by Kenny McPeek, she scored her first Grade1 win last time with a romp in Alabama at Saratoga.
Chief among the top two's competition in the Kentucky Oaks will be a familiar rival in Speech. The third choice on the morning line finished second to both the favorites — a neck behind Gamine in a two-turn allowance race at Oaklawn Park and then runner-up to Swiss Skydiver in the Santa Anita Oaks (G2) — before starring on her own when easily accounting for the Grade 1 Ashland at Keeneland in her most recent start.
Other fillies expected to receive betting support on Friday include the Indiana Oaks winner, Shedaresthedevil, and last fall's Breeders' Cup Juvenile Fillies' second-place finisher, Donna Veloce.
How to Watch the Kentucky Oaks
Kentucky Oaks Race Information
What
Kentucky Oaks (G1)
Where
Churchill Downs
When
Friday, September 4 — 5:45 pm Eastern time
How to Watch
NBC Sports Network
Purse
$1,250,000
Race Analysis
Gamine
There can be little doubt that Gamine has been something special in her brief four-race career. An impressive debut victory was followed by a game win over Speech in an Oaklawn Park allowance race. That experience, which came in her only career start at two-turns, was then trumped by two eye-catching victories going a flat mile at Belmont Park and then 7 furlongs at Saratoga. On Friday, the two-time Grade 1 winner will be asked to stretch out to 9 furlongs at Churchill Downs and do so with serious pace pressure from the classy Swiss Skydiver. Off the last two efforts, it's possible that this one could be a generational type of talent, but this will undoubtedly be her most difficult test yet. She could well win the battle with the second choice, before losing the war late to one of the other talented fillies.
Swiss Skydiver
The daughter of Daredevil has certainly come a long way since a pair of early-season stakes losses. She's also traveled a long way. The Kentucky Oaks will represent the eighth different racetrack where she has run already in 2020. Five consecutive top-shelf performances have proven she is one of the best sophomore fillies in the land, but eventually, all of the racing and travel may take its toll. I have nothing but respect for the filly, but I do wonder if she is due to throw in a less than stellar performance on Friday. Drawn the rail, with daunting speed to her outside, I see this as a race to lay off her from a betting standpoint. Don't get me wrong, it would come as no surprise if she ran another big one, but at the odds, I am willing to take a shot against.
Speech
I really liked what I saw from this one in the Ashland. She had enough speed to keep the talented Venetian Harbor within striking distance early, before easily moving in and taking control. It only gets tougher in the Oaks, with the top two young fillies in the nation out in front early, but the fact that they have to deal with each other early makes her position far more favorable. If she can sit the stalking trip as she did at Keeneland, and watch the favorites go at it early, Speech figures to get a dream setup. She'll need to relax enough early to finish the full 9 furlongs strongly, but she should be ready after eight weeks since her big win in the Ashland. The daughter of Mr. Speaker ran big both times Castellano has ridden her before. She is the top pick to upset the favorites.
Donna Veloce
The wildcard filly of the Oaks, the Simon Callaghan-trained filly has not run in six months. Beating this field at 9 furlongs after such a layoff is a whole lot to ask, but the talent is there. The daughter of Uncle Mo showed it last fall in the Breeders' Cup and she confirmed it with a strong win over Speech this year in the Santa Ysabel (G3). With a similar running style as Speech, she also could enjoy the benefits if the favorites take to battle early. The odds will be right, but I like the filly she beat last time better. While she has been away, Speech has continued to improve.
Shedaresthedevil
Yet another talented filly who looks to sit not too far behind the early speed of the two favorites, she was well beaten by Swiss Skydiver earlier this season but has never looked better than in her last two. Coming to hand well for trainer Brad Cox, her win last time in the Indiana Oaks was her best yet. The race before that she proved she could handle the track with a romping win against allowance company, raising her record to 2-for-2 at Churchill Downs. I'm not sure if she has the talent of the four above her, but at the odds and with her recent form, I'm willing to see if she's ready for this test.
Hopeful Growth
Like Shedaresthedevil, this one comes in off a very nice performance in a less prestigious Oaks. Her victory came in the Monmouth Oaks (G3) at her home base of Monmouth Park. The upset win was nice, but also against a cut below what she will find on Friday. There is reason to believe that the daughter of Tapiture is on the improve, but fifth in the Delaware Oaks the race before, I did not see enough in her lone stakes win to believe that she can step up again to handle the likes of these.
Tempers Rising
The one true late runner in the field, her only chance will be a pace meltdown from the top two going at it full force early. Even that would likely not result in the winner of a 1-of-10 lifetime being able to go from last to first, but it could make her chances of filling out a minor share of the exotics at huge odds a possibility.
Dream Marie
Has split decisions in the last two with Hopeful Growth in the Delaware Oaks and Monmouth Oaks respectively. Her runner-up finish at Delaware was decent but then was no match for her in New Jersey. Since I don't particularly like the Monmouth Oaks winner in this spot, I am finding it hard to recommend this one in the Kentucky Oaks.
Bayerness
This one actually defeated Swiss Skydiver, but that came a year ago in the slop. Unfortunately, her three races this year, which include a well-beaten third behind Shedaresthedevil in the Indiana Oaks, do not inspire confidence that she is any way ready for the competition she will face on Friday.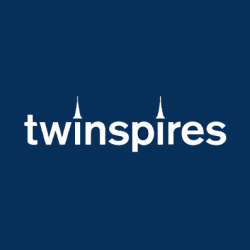 Get an extra $100 when you sign up with TwinSpires!
Bet Now
Get an extra $100 when you sign up with TwinSpires!
More Horse Racing Predictions & Odds
Apple Blossom (Oaklawn Park) Predictions, Picks & Betting Odds
Check out our predictions and odds for the 2021 Apple Blossom horse race at Oaklawn Park on Saturday, April 17.
HORSE RACING
14 April | 03:20 | Brian Zipse
Maker's Mark Mile (Keeneland) Predictions, Picks & Betting Odds
Check out our predictions and odds for the Maker's Mark Mile at Keeneland! …
HORSE RACING
8 April | 05:30 | Brian Zipse
Arkansas Derby (Oaklawn Park) Predictions, Picks & Betting Odds
Check out our predictions and odds for the 2021 Arkansas Derby from Oaklawn Park! …
HORSE RACING
7 April | 03:10 | Brian Zipse
Best Sports Betting Strategies
1 January | 00:09 | admin
Guide to Live Betting, In-Play and In-Game Betting
3 October | 00:14 | admin
American Odds and the Concept of -110
2 October | 22:26 | admin
Brian Zipse
Taken to the races at a very young age, Brian has been a passionate fan of horse racing his entire life. Professionally, his work has been published on several leading industry sites. Brian served as the Editor of Horse Racing Nation from 2010-2017, where he still writes a regular column and hosts the popular weekly webcast HorseCenter.

Email: [email protected]