Met Mile 2020 (Belmont Park - Predictions, Betting Odds & Picks
Met Mile 2020 (Belmont Park) – Predictions, Betting Odds & Picks
"If you're playing only to win, go with my top pick, Code of Honor (5/2)"
Post Position and Odds – Met Mile
Check out our predictions and odds for the 2020 Met Mile at Belmont Park!
PP
Horse
Odds
Jockey
Trainer
1
NETWORK EFFECT
15/1
(BET NOW)
I Ortiz Jr.
C Brown
2
VEKOMA
5/2
(BET NOW)
J Castellano
G Weaver
3
MCKINZIE
3/1
(BET NOW)
M Smith
B Baffert
4
HOG CREEK HUSTLE
20/1
(BET NOW)
J Ortiz
V Foley
5
CODE OF HONOR
5/2
(BET NOW)
J R Velazquez
C McGaughey
6
ENDORSED
12/1
(BET NOW)
J Rosario
W Mott
7
MR FREEZE
8/1
(BET NOW)
M Franco
D Romans
8
WARRIOR'S CHARGE
8/1
(BET NOW)
F Geroux
B Cox
Expect fireworks over the holiday weekend as a talented group of older males will battle it out in the 127th running of the Grade 1, $500,000 Met Mile on July 4 at Belmont Park.
Led by three of the top horses in the nation, this year's stallion making race features a pair of multi-millionaires in Code of Honor and McKinzie, as well as one of the hottest horses in the nation in Vekoma. Something will have to give on Saturday as all three come in off impressive graded stakes wins in their most recent races, accounting for the Westchester (G3), Triple Bend (G2), and Carter (G1) respectively.
After the big three, the Met Mile is still stacked with five other horses of graded stakes quality including recent stakes winners, Mr. Freeze, the winner of the Gulfstream Park Mile, and Warrior's Charge, hero of the Razorback Handicap.
Besides a victory in one of America's most historic races, the Met Mile will also reward the victorious horse with a "Win & You're In" berth for the Breeders' Cup Dirt Mile (G1) in November at Keeneland.
Met Mile Race Information
| | |
| --- | --- |
| What to watch | Met Mile (G1) |
| Where |  Belmont Park |
| When | Saturday, July 4 — 5:47 pm Eastern time |
| How to watch | NBC Sports |
| Purse | $500,000 |
Race Analysis
Code of Honor
Code of Honor is one of those rare horses who seems equally adept at running down quality horses at a one-turn mile or finishing big at a more classic distance of 1 ¼-miles. On Saturday, he'll need to be sharp and ready to kick it in, because there are a lot of fast horses that will be ahead of him early. His return race, a game win in the Westchester, should have afforded him enough bottom to be at his best for this important race, and his Hall of Fame trainer, Shug McGaughey, loves the way he has matured from 3 to 4. Warrior's Charge should set a fast enough early pace for him to have plenty to run at, and we already know that he loves the main track at Belmont Park. It won't be easy, and it might come down to the final few yards, but he is the top pick to get up before they cross the wire.
Vekoma
Veteran trainer George Weaver has a very talented runner here in the son of Candy Ride. After a sharp win in the Blue Grass, nothing went right in the Kentucky Derby, but it's been lights out since a layoff and his return to the races. He's twice blitzed his competition with impressive stalk and pounce moves going 7 furlongs. Now he adds a furlong and faces his toughest test yet as an older horse. The distance will not be a problem, it's just a matter of whether he can handle this level of competition. Code of Honor beat him early last year, but that was a long time ago. Look for him to be in third early, tasked with running down Warrior's Charge and Mr. Freeze, before holding off Code of Honor and McKinzie. It's a tough ask, but he might just be talented enough to pull it off.
McKinzie
The winner of half of his lifetime starts and over $3.4 million must always be respected on class. Remember, he could have easily won this race last year, with just a little bit of racing luck. He's back for another try this year, and has a nice win at 7 furlongs under his belt. The win in the Triple Bend came against far weaker competition, though, and before that he was a no show in the rich Saudi Cup. At his best, he certainly has a big shot in here, but I do wonder if the other two favorites are coming into this race even a little bit better. He seems well suited for the one-mile distance, and his versatile running style also seems to fit in well with what he should see on Saturday. I like the top one better, but it's hard to discourage anyone who is set on McKinzie.
Warrior's Charge
Speed is always dangerous going one turn at Belmont Park and this Brad Cox-trainee has plenty of early foot. Expect him to be on the lead, and seeing how far he can take this accomplished group. Still inexperienced when he ran a very game Preakness last spring, he looks the part of a horse on the verge of taking his career to a new level. With two solid efforts under his belt at Oaklawn Park, he could well be primed to take another step forward at what could be an optimal distance for him. If they leave him alone at all early, watch out. Look for him to be tested more than once in the race, but I have the feeling he is not going to be an easy horse to put away.
Mr. Freeze
There is plenty to like if you are in the Mr. Freeze camp on Saturday. It can be argued that one mile is his best distance, and I would expect a more aggressive ride this time around, after falling a little too far back in the Oaklawn Handicap. Still he ran on well to be third. Also, you will get attractive odds on him here, as likely no better than the fifth choice. As far as tactics, look for him to turn the screws on Warrior's Charge relatively early. If he proves better than that one this time, he should be leading as the field turns for home, but all three of the favorites are likely to be in hot pursuit.
Endorsed
He fired his best shot last time when he made a nice rail move to run a strong second in the Westchester ( G3). Unfortunately, he was still not good enough to hold off the irresistible late run of Code of Honor. Now he faces a much deeper field, and the winner of the Westchester will likely only get better with that return win under his belt. He is one of several very capable longshots in the races, but it's hard to feel confident that he can turn the tables this time, let alone handle all the rest in this stacked edition of the Met Mile.
Network Effect
Still lightly raced for trainer Chad Brown, there is reason to believe this son of Mark Valeski can move forward and become a better horse than he was last year at 3. The problem is that there is probably still too much ground to make up against the big boys in here. A mile could be his distance, though, and if he can pounce behind a fast pace on the turn, he is not without hope as this loaded field hits the Belmont Park stretch.
Hog Creek Hustle
As longest shots on the board go, this one is about as good as you'll get. He is a Grade 1 winner over the track, likes the one-turn mile trip, and seldom fails to fire his stretch rally. Having said that, this looks like the toughest field he's ever faced. The hope for him would be that Warrior's Charge is pressured right from the get go, creating a very fast pace. If that's the case, he will be passing the tired horses in the stretch. Still, it's hard to imagine him passing them all.
Best Bets for the Met Mile
Here are my plays ($48 in total)
$3 Trifecta Key – Code of Honor over McKinzie, Vekoma and Warrior's Charge over McKinzie, Hog Creek Hustle, Mr. Freeze, Vekoma and Warrior's Charge = $36
$1 Trifecta Key – Warrior's Charge over Code of Honor, McKinzie and Vekoma over Code of Honor, McKinzie, Hog Creek Hustle, Mr. Freeze, and Vekoma = $12
If you're playing only to win, go with my top pick, Code of Honor (5/2).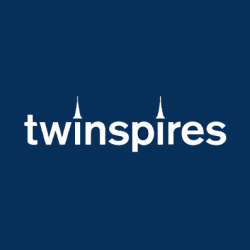 Bet on our pick Code of Honor (5/2)!
Get an extra $100 when you sign up with TwinSpires!
Bet Now
Get an extra $100 when you sign up with TwinSpires!
More Horse Racing Predictions & Odds
Oaklawn Handicap (Oaklawn Park) Predictions, Picks & Betting Odds
Check out our predictions, odds, and top picks for the Oaklawn Handicap at Oaklawn Park on Saturday, April 17.
HORSE RACING
15 April | 01:30 | Brian Zipse
Apple Blossom (Oaklawn Park) Predictions, Picks & Betting Odds
Check out our predictions and odds for the 2021 Apple Blossom horse race at Oaklawn Park on Saturday, April 17.
HORSE RACING
14 April | 03:20 | Brian Zipse
Maker's Mark Mile (Keeneland) Predictions, Picks & Betting Odds
Check out our predictions and odds for the Maker's Mark Mile at Keeneland! …
HORSE RACING
8 April | 05:30 | Brian Zipse
Best Sports Betting Strategies
1 January | 00:09 | admin
Guide to Live Betting, In-Play and In-Game Betting
3 October | 00:14 | admin
American Odds and the Concept of -110
2 October | 22:26 | admin
Brian Zipse
Taken to the races at a very young age, Brian has been a passionate fan of horse racing his entire life. Professionally, his work has been published on several leading industry sites. Brian served as the Editor of Horse Racing Nation from 2010-2017, where he still writes a regular column and hosts the popular weekly webcast HorseCenter.

Email: [email protected]