Preakness Stakes (Pimlico) Predictions, Odds & Picks
Preakness Stakes (Pimlico) Predictions, Odds & Picks
If you're playing only to win, go with my top longshot pick Mr. Big News (12/1)
Post Position and Odds – Preakness Stakes
Check out our predictions and odds for the 2020 Preakness Stakes at Pimlico!
PP
Horse
Odds
Jockey
Trainer
1
EXCESSION
30/1
BET NOW
S Russell
S Asmussen
2
MR. BIG NEWS
12/1
BET NOW
G Saez
B Calhoun
3
ART COLLECTOR
5/2
BET NOW
B Hernandez Jr.
T Drury Jr.
4
SWISS SKYDIVER
6/1
BET NOW
R Albarado
K McPeek
5
THOUSAND WORDS
6/1
BET NOW
F Geroux
B Baffert
6
JESUS' TEAM
30/1
BET NOW
J Toledo
J D'Angelo
7
NY TRAFFIC
15/1
BET NOW
H Karamanos
S Joseph Jr.
8
MAX PLAYER
15/1
BET NOW
P Lopez
S Asmussen
9
AUTHENTIC
9/5
BET NOW
J R Velazquez
B Baffert
10
PNEUMATIC
20/1
BET NOW
J Bravo
S Asmussen
11
LIVEYOURBEASTLIFE
30/1
BET NOW
T McCarthy
J Abreu
Best Bets for the Preakness Stakes
Here are my plays ($96 in total)
$5 Exacta part wheel – Mr. Big News and Authentic over Art Collector, Thousand Words, Max Player, Mr. Big News and Authentic = $40
$4 Exacta part wheel – Art Collector, Thousand Words, Max Player, Mr. Big News and Authentic over Mr. Big News and Authentic = $32
$2 Trifecta part wheel Mr. Big News and Authentic over Mr. Big News and Authentic over Art Collector, Thousand Words, Max Player and Liveyourbeastlife = $16
$1 Trifecta part wheel Mr. Big News and Authentic over Art Collector, Thousand Words, Max Player and Liveyourbeastlife  over Mr. Big News and Authentic = $8
Longshot Pick:
Mr. Big News (12/1)
Fresh off his stylish victory in the Kentucky Derby, Authentic looks to make his play for an Eclipse Award as he headlines a field of 11 in Saturday's 145th running of the  Preakness Stakes at Pimlico Race Course. The Derby-winning son of Into Mischief has been installed as the morning line 9-5 favorite in the $1 million Triple Crown event.
Authentic, who has only been beaten once in his six-race career, will be one of two in the race for seven-time Preakness winning trainer Bob Baffert, who also has Thousand Words in the race.  All set to run in the Derby four weeks ago, Baffert's other runner fell over in the paddock and was scratched from his opportunity at Churchill Downs.
Chief among Baffert's rivals in the 1 3/16-mile American classic will be Art Collector. The son of Bernardini also had to be scratched from the Kentucky Derby after a very minor injury arose only days before the Sept. 5 test. Impressive victories in the Blue Grass (G2) and the Ellis Park Derby likely would have made him the second choice in the Derby. Now he comes back as the clear second choice for the Preakness at 5-2 on the morning line.
Adding intrigue to the field of eight will be the only female starter in the field, Swiss Skydiver. A four-time graded stakes winner against her own sex this year, the daughter of Daredevil tried the males once before, running a good second behind Art Collector in the Blue Grass.
Among the seven others entered in Saturday's Preakness is Mr. Big News, who ran an excellent third in the Kentucky Derby as a major longshot.
How to Watch the Preakness Stakes
Preakness Stakes Race Information
What
Preakness Stakes (G1)
Where
Pimlico
When
Saturday, October 3 — 6:36 pm Eastern time
How to Watch
NBC
Purse
$1,000,000
Race Analysis
Authentic
Sent off as the 8-1 third choice in the "Run for the Roses", this son of Into Mischief put it all together at the perfect time, strongly turning away Tiz the Law in the stretch of the Kentucky Derby. Given a perfect ride by Hall of Fame jockey John Velazquez, Authentic was able to take the race over heading into the first turn and dictate things from there. He'll try to do much the same in the Preakness, but this time he will be the horse that everyone is watching. And as a speed horse, with other quality speed in the race, that could mean a more contested early pace for the Derby winner. Still, the level he reached last time, and the way he looks he's bounced back, he is clearly the one to beat as he looks to give his trainer Bob Baffert a record eight-win in the Preakness.
Art Collector
We still don't know how good this one really is after missing the Kentucky Derby with a slight injury. He's completely healthy again, and now he gets to challenge the Derby winner. That challenge should come early as he has the early speed to take the race right to Authentic in the early stages. Unbeaten and untested in four starts this year, we might be calling him the best 3-year-old in the country after Saturday's big race, but he'll need to look the Derby winner in the eye and prove it on the racetrack. The streaking son of Bernardini is a deserving second choice.
Swiss Skydiver
After six excellent performances in a row, the classy filly gets her second shot against the males after finishing second behind Art Collector three starts back in the Blue Grass. She followed that effort with two strong runs in winning Alabama (G1) and finishing second in the Kentucky Oaks. Like the top two, she also has plenty of early speed which could add to what should be a very interesting first half of the Preakness. Is she good enough to beat all the boys? I'm taking a stand against her in this one as the co-third choice, but I applaud her connections for giving her the opportunity.
Thousand Words
Plenty of handicappers liked him in the Kentucky Derby before he flipped in the paddock and was a late scratch. Unharmed, the 'other' Baffert now gets a shot against a slightly smaller field for the Preakness. I do not expect him to be on the pace again like he was when he won the Shared Belief in his last start, and that is probably a positive with this race set up. I'm still not sure he can beat the very best, but this looks like a very good spot to see just how good he is. If the pace is hot, he could get the first jump on the leaders.
Mr. Big News
If you can draw a line through the Blue Grass, it is apparent that this son of Giant's Causeway has become a very nice horse. And perhaps getting shuffled back on a speed favoring track, while coming in off a layoff is enough to excuse his effort that day. His win in the Oaklawn Stakes before that was very solid and then, of course, his rallying run to finish third in the Kentucky Derby at odds of 46-1 was his best race yet. He continues to train well for trainer Bret Calhoun, who seems legitimately high on him. Better yet, this Preakness should offer a strong and contested pace for him to rally into. You know he likes the distance. I actually believe he can run even better than he did in the Derby. He is my top longshot pick.
Ny Traffic
My longshot pick in the Kentucky Derby did not have a good trip in that one, and it was caused by his own doing. Breaking out of the gate sideways, he banged into Honor A.P. hard and his task in the large field became significantly more difficult after that. With a better trip in the Preakness, he could fare much better, but with all the speed lined up in here, I believe his chances will once again be compromised. He's hard to completely throw out, but I will look elsewhere this time.
Max Player
Given what I've already said about Mr. Big News and the way the race will be set up for closers, you have to give strong consideration to Max Player, as well. Granted, he's had his chances before, failing to seriously threaten in the Belmont, Travers, and Kentucky Derby. Having said that, he did rally in each of the three, and if he finally gets to run into a fast pace with tiring horses in the stretch, this could be the race in which he finally breaks through.
Pneumatic
He gets another shot at Triple Crown competition after running a decent fourth in the Belmont Stakes back in June. This is probably even a little tougher spot than that was, so he does have his work cut out for him on Saturday. Still lightly raced, though, a little improvement with maturity and he's not out of it. His only race since the Belmont was a solid performance while winning a stakes race at Monmouth Park.
Liveyourbeastlife
The son of Ghostzapper came to life with two strong performances at Saratoga this summer, following a winless streak of five straight. Was it the Upstate New York surroundings that brought out his best or have he turned the corner on his career? As one of the biggest longshots in the race, it may be worth it to take a shot to find out, because in the Jim Dandy he finished full of run.
Jesus' Team
A reformed claimer, this one has been knocking heads in good company in his last four starts for trainer Jose D'Angelo. While none of those efforts were bad, they are not quite good enough to expect him to step up in a meaningful way in the Preakness. He's become a solid horse, but I'll pass in this difficult spot.
Excession
The third entry for Hall of Fame trainer Steve Asmussen, this one is a bit of a surprise. He hasn't run in nearly seven months and has never won more than a maiden race. On the plus side, when he did the last run, the effort was quite good, finishing second to Nadal. Asmussen must like the way he's been training to enter him here, but still, this seems like an awful lot to ask off the layoff. It does not seem likely at this point, but a sloppy track would help his chances.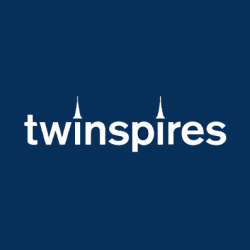 Get an extra $100 when you sign up with TwinSpires!
Bet Now
Get an extra $100 when you sign up with TwinSpires!
More Horse Racing Predictions & Odds
Oaklawn Handicap (Oaklawn Park) Predictions, Picks & Betting Odds
Check out our predictions, odds, and top picks for the Oaklawn Handicap at Oaklawn Park on Saturday, April 17.
HORSE RACING
15 April | 01:30 | Brian Zipse
Apple Blossom (Oaklawn Park) Predictions, Picks & Betting Odds
Check out our predictions and odds for the 2021 Apple Blossom horse race at Oaklawn Park on Saturday, April 17.
HORSE RACING
14 April | 03:20 | Brian Zipse
Maker's Mark Mile (Keeneland) Predictions, Picks & Betting Odds
Check out our predictions and odds for the Maker's Mark Mile at Keeneland! …
HORSE RACING
8 April | 05:30 | Brian Zipse
Best Sports Betting Strategies
1 January | 00:09 | admin
Guide to Live Betting, In-Play and In-Game Betting
3 October | 00:14 | admin
American Odds and the Concept of -110
2 October | 22:26 | admin
Brian Zipse
Taken to the races at a very young age, Brian has been a passionate fan of horse racing his entire life. Professionally, his work has been published on several leading industry sites. Brian served as the Editor of Horse Racing Nation from 2010-2017, where he still writes a regular column and hosts the popular weekly webcast HorseCenter.

Email: [email protected]