Barcelona is going out with a whimper as Real Madrid grabs La Liga crown
The former champion suffered an ignominious defeat in midweek
Alaves' form has picked up but it could succumb to a Barca team looking to bounce back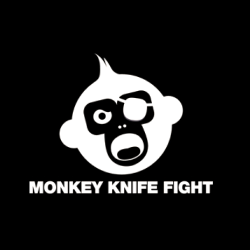 Claim Your $50 DFS Bonus!
Use bonus code WSN50 and get a $50 sign-up bonus!
Play Now
Use bonus code WSN50 and get a $50 sign-up bonus!
| | |
| --- | --- |
| What | Alaves vs Barcelona |
| Where | Mendizorrotza Stadium, Vitoria-Gasteiz, Spain |
| When | Sunday, 19 July 2020, 11 AM EST |
| How to watch | beIN SPORTS |
Barcelona used to pride itself on its "Més que un club" motto. The statement, which translates as 'More than a club', was intended to mark the Blaugrana out as a unique outfit among the elite of European soccer. It referred in part to Barcelona's role as a vehicle for Catalan nationalism, but it was also a nod to the way in which its soccer operations were run.
For years Barcelona prided itself on its refusal to take corporations' cash in exchange for shirt sponsorship. When it did bear an organization's logo on the front of its jersey, it was Unicef that got the nod. Barcelona promoted youth products from its academy and sneered at the galactico-chasing recruitment model employed by its great rival, Real Madrid.
It was also proud of its possession-based, attack-minded style of play, an institutionalized approach that was practiced not only by the first team but also the sides representing the academy's various age groups. Rather than the flavor of the day, the club appointed managers who had 'Barcelona DNA', famously shunning Jose Mourinho in favor of the then-unproven Pep Guardiola in 2008.
It would be hyperbolic to state that Barcelona's exceptionalist self-description lies in ruins, but not by much. It is no longer that attractive to watch, its jersey bears the logo of Qatar Airways, the academy is struggling to produce long-term first-teamers, and it now has a weakness for signing superstars regardless of how they might fit in.
This is a club that is losing its identity, which will be just as painful to Barcelona supporters as the team's failure to win the league title this season or the Champions League since 2015. Something has to change.
Alaves vs Barcelona Odds
Odds taken from DraftKings.
Barcelona to score in both halves
Odds
Yes
+145
(BET NOW)
No
-205
(BET NOW)
No margin of victory over a struggling Alaves side could paper over the cracks at the Camp Nou; even the Amazon rainforest would struggle to provide the requisite supplies for that. Barcelona's problems run deep and supporters will not be fooled even if the host is thrashed on Sunday.
From a betting perspective, though, it is hard to see Barcelona slipping up again after Thursday's loss to Osasuna. Quique Setien's side is a wounded animal and it will be keen to make a statement, which is why odds of more than 100 on Barcelona scoring in both halves are attractive.
Barcelona Has a Major Rebuilding Job on its Hands this Summer
The Barcelona board would no doubt point to the fact that it remains in this season's Champions League and has won four of the last six La Liga titles. But given the financial disparities between the likes of Barcelona and, say, Sevilla and Villarreal below them, it would take a catastrophe of monumental size for the Blaugrana to sink significantly down the standings.
Lionel Messi has again cast doubt on his future, although it is highly unlikely that he will depart this summer. Barcelona must use that time to start a rebuild that may not bear immediate fruit but will leave the club in a better position down the line.
In the shorter term, Setien knows that another loss this weekend would lead to further questions about his own position. We can, therefore, expect his Barcelona team to be sufficiently motivated at the Mendizorrotza Stadium, even if its slim title hopes were ended on the night it lost 2-1 at home to 10-man Osasuna.
Alaves Has Arrested its Slide and Will Be Keen to End the Season on a High
Alaves moved up to 12th after defeating Real Sociedad in matchday 29. It probably had its eyes on a top-half finish at that point, but six successive losses set it tumbling down the table. It has since arrested its slide, taking four points from the last six available to confirm its La Liga status for another campaign.
Avoiding defeat by Barcelona would mark an excellent end to a season that has ebbed and flowed. It is not beyond the realms of possibility, either: Alaves was only narrowly beaten by Real Madrid when it hosted the champion, while it drew 1-1 with Atletico Madrid at home earlier this season.
Barcelona Should Return to Winning Ways But that Will not Placate the Critics
Barcelona has been in a funk for some time now, and it will not be able to right any of the deeply ingrained wrongs in a single match against Alaves. But its season is not over yet, and it is vital that it restores some semblance of confidence as it prepares to turn its attention back towards the Champions League next month.
For Alaves, a record of 54 goals conceded this season – the fourth-worst tally in the division – does not exactly offer hope of it shutting Barcelona out on Sunday. With Messi leading the charge, goals either side of half-time for Setien's side looks a decent bet.
Our Pick
Take the Yes option here – Barcelona may not be a functional club right now but it will be desperate to make up for Thursday's embarrassment.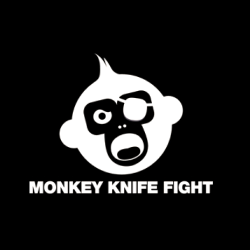 Claim Your $50 DFS Bonus!
Use bonus code WSN50 and get a $50 sign-up bonus!
Play Now
Use bonus code WSN50 and get a $50 sign-up bonus!
More La Liga Predictions & Odds
Getafe vs Real Madrid Prediction, Odds & Picks
Real Madrid have had a brilliant April so far, and they are now looking to climb to the top of the La Liga table after reaching the Champions League semi-finals …
LA LIGA
16 April | 08:39 | Greg Lea
Real Madrid vs Barcelona Prediction, Betting Lines & Picks
Atletico Madrid's poor form has opened the door to Barcelona and Real Madrid in the La Liga title race, and both will be looking to take advantage in the Clasico.
LA LIGA
8 April | 10:05 | Greg Lea
Sevilla vs Atletico Madrid Prediction, Betting Lines & Picks
Atletico Madrid's stuttering form has opened the door to Barcelona and Real Madrid in the La Liga title race, and Sevilla will pose a tough test for the leaders.
LA LIGA
1 April | 10:59 | Greg Lea
How to Bet on Soccer
6 February | 17:26 | admin
Best Sports Betting Strategies
1 January | 00:09 | admin
Guide to Live Betting, In-Play and In-Game Betting
3 October | 00:14 | admin
Greg Lea
Greg Lea is a freelance soccer journalist from London. He is the former editor of The Set Pieces, and has contributed to the Guardian, FourFourTwo, and ESPN. A Crystal Palace fan, he is a long-time subscriber to the belief that it's the taking part that counts.
Email: [email protected]