Atletico is on a long unbeaten run and another top-three finish looks nailed on
Mallorca's stunning win last time out has given it renewed hope of survival
Atletico has conceded in each of its last two games but remains incredibly strong at the back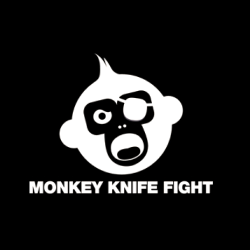 Claim Your $50 DFS Bonus!
Use bonus code WSN50 and get a $50 sign-up bonus!
Play Now
Use bonus code WSN50 and get a $50 sign-up bonus!
| | |
| --- | --- |
| What | Atletico Madrid vs Real Mallorca |
| Where | Wanda Metropolitano, Madrid, Spain |
| When | Friday, 3 July 2020, 4 PM EST |
| How to watch | beIN SPORTS |
Atletico Madrid has undergone a remarkable transformation during Diego Simeone's nine years in charge. The Argentinian, who once played for the club as a tenacious midfielder, won the Europa League in his first season at the helm of Madrid's second club, and he has continued in the same vein ever since.
Atletico won the Copa del Rey in 2013, then stunned the world of Spanish soccer by beating Real Madrid and Barcelona to the La Liga title the following year. Under Simeone's guidance, Atletico has also won another Europa League and reached two Champions League finals, and it is now considered one of the biggest clubs in the European game. But there is still one hurdle it has yet to clear. Incredibly, Simeone's Atletico has now gone 20 matches without beating Barcelona in La Liga.
Yet the extension of that run on Tuesday was greeted with more positivity in the capital than it was in Catalonia. A 2-2 draw left Barcelona trailing Real Madrid in the race for the championship, while the hard-earned point that Atletico departed the Camp Nou with boosted its chances of sealing a top-three finish.
Sevilla is just two points behind the Colchoneros after 33 rounds of games, but Atletico has re-found form at just the right time. After a difficult first half of the campaign, Atleti is now without defeat in its last 11 outings. Real Mallorca, despite the unexpected boost it received against Celta Vigo last time out, will probably be powerless to resist at the Wanda Metropolitano on Friday.
Atletico Madrid vs Real Mallorca Odds
Winning margin
Odds
Atletico Madrid to win by 1
+250
(BET NOW)
Atletico Madrid to win by 2
+290
(BET NOW)
Real Mallorca to win by 1
+1150
(BET NOW)
Odds taken 2 July from DraftKings.
For DraftKings' promotions, offers, and banking options, check out our detailed review right here!
Defeat by relegation rival Celta Vigo would have left Mallorca on the brink of demotion on Tuesday, but it produced a stunning performance to win 5-1. It was a hugely unexpected scoreline given that it had previously gone five matches without a victory, while Celta had held Barcelona to a draw in its last outing.
However, it should not – and will not – expect Atletico to be quite so forgiving. Mallorca will put up a fight but the bottom line is that it has conceded too many goals this season, and Simeone's men will be ready to take advantage – although it may only be by a single-goal margin.
Atletico Repeats Its Habit of Returning to Roots After Difficult Rebuild
There was a time when Simeone was linked with the Atletico exit door every summer, but the Argentinian appears settled at the Wanda Metropolitano these days. For all his undoubted brilliance – he is in the top five coaches in world soccer – there is a feeling that many of the biggest clubs around would be averse to appointing a manager whose team is renowned more for its defensive steel than its attacking zeal.
In each of the last few summers, there has been speculation that Simeone was ready to evolve Atletico's style of play. Such talk abounded again at the start of this season, when the likes of Antoine Griezmann, Diego Godin, Filipe Luis and Juanfran were replaced by Joao Felix, Marcos Llorente, Mario Hermoso, Felipe and Kieran Trippier.
Yet Atletico suffered a crisis of identity in the first half of the season, when it dropped as low as seventh in the standings. Simeone subsequently went back to basics and has been rewarded, with the club now on course to record its eighth top-three finish in a row.
Mallorca Has Demonstrated That It Is Not Dead and Buried Just Yet
In some quarters Celta Vigo was expected to supply the final nail in Mallorca's coffin on Tuesday, but it was the latter which roared to victory. The thrilling nature of that 5-1 triumph has given the club renewed hope of avoiding the drop, although at least three more wins will be necessary for Vicente Moreno's men to pull off a great escape.
Mallorca must show greater solidity at the Metropolitano than it has done for most of the campaign to date. No team in the division has a leakier backline, with 56 goals having been shipped in its 33 matches. Mallorca has attacking potential but it must give equal focus to its defensive shape on Friday.
A Trip to Atletico Is One of the Worst Assignments Mallorca Could Have Asked For
If Mallorca performs at its maximum level, it could take a point from this game. Atletico sometimes struggles to break down dogged opponents that defend deep and with discipline.
But that is a description that has not applied to Mallorca for most of 2019/20. Moreno's side will be high on confidence following its thrashing of Celta, but that is unlikely to be enough at the home of Atletico.
Our Pick
Back Atletico Madrid to win by one – Simeone's side is a master at grinding out results and it should do so again here.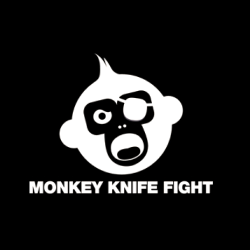 Claim Your $50 DFS Bonus!
Use bonus code WSN50 and get a $50 sign-up bonus!
Play Now
Use bonus code WSN50 and get a $50 sign-up bonus!
More La Liga Predictions & Odds
Getafe vs Real Madrid Prediction, Odds & Picks
Real Madrid have had a brilliant April so far, and they are now looking to climb to the top of the La Liga table after reaching the Champions League semi-finals …
LA LIGA
16 April | 08:39 | Greg Lea
Real Madrid vs Barcelona Prediction, Betting Lines & Picks
Atletico Madrid's poor form has opened the door to Barcelona and Real Madrid in the La Liga title race, and both will be looking to take advantage in the Clasico.
LA LIGA
8 April | 10:05 | Greg Lea
Sevilla vs Atletico Madrid Prediction, Betting Lines & Picks
Atletico Madrid's stuttering form has opened the door to Barcelona and Real Madrid in the La Liga title race, and Sevilla will pose a tough test for the leaders.
LA LIGA
1 April | 10:59 | Greg Lea
How to Bet on Soccer
6 February | 17:26 | admin
What Are Key Numbers in Sports Betting?
4 January | 01:15 | admin
Best Sports Betting Strategies
1 January | 00:09 | admin
Greg Lea
Greg Lea is a freelance soccer journalist from London. He is the former editor of The Set Pieces, and has contributed to the Guardian, FourFourTwo, and ESPN. A Crystal Palace fan, he is a long-time subscriber to the belief that it's the taking part that counts.
Email: [email protected]