Barcelona's title hopes hanging up a thread as dysfunction abounds
Villarreal is in terrific form and will be eyeing a fourth-place finish
Barcelona dropped more points in midweek and could do so again here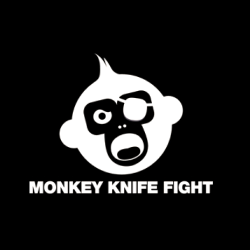 Claim Your $50 DFS Bonus!
Use bonus code WSN50 and get a $50 sign-up bonus!
Play Now
Use bonus code WSN50 and get a $50 sign-up bonus!
| | |
| --- | --- |
| What | Villarreal vs Barcelona |
| Where | El Madrigal, Villarreal, Spain |
| When | Sunday, 5 July 2020, 4 PM EST |
| How to watch | beIN SPORTS |
Few tears were shed among Barcelona supporters when Ernesto Valverde was given the boot in January. For many fans the sacking of the former Athletic Club head coach, who first took charge at the Camp Nou in the summer of 2017, had been long overdue. After a stuttering run of form around the turn of the year, Valverde's exit did not come as a surprise.
Yet his eventual dismissal probably had more to do with Barcelona's failure to win the Champions League on his watch. In 2017/18, the Blaugrana suffered an ignominious exit after blowing a 4-1 first-leg lead to lose to Roma in the quarter-finals. Things got even worse a year later, when Barcelona beat Liverpool 3-0 at the Camp Nou before suffering an embarrassing 4-0 defeat in the return fixture to deny it a place in the final.
It was a different story in La Liga, although that did not placate Valverde's critics. The Spaniard won the title in each of his two seasons at the club, losing just one game in his maiden campaign and finishing 14 points clear of runners-up Atletico Madrid, before posting an 11-point advantage over the same second-place finishers in 2018/19.
Even when he was fired and replaced by Quique Setien in the middle of January, Valverde's side was top of the table. That is no longer the case. A 2-2 draw with Atletico Madrid on Tuesday saw Barcelona lose further ground on Real Madrid, which is now in pole position to take home the trophy. A failure to beat Villarreal on Sunday could be fatal to Barcelona's faint hopes of a third consecutive championship.
Villarreal vs Barcelona Odds
Odds taken from DraftKings
If you'd like to learn more about DraftKings bonuses, offers and special promotions, check out our detailed review here!
Barcelona has now dropped points in three of its last four encounters, although it remains unbeaten since a 2-0 loss to Real Madrid at the beginning of March. Ties, of course, are rarely enough for a team targeting the La Liga title, and there is a good chance that Barca will again fail to take maximum points this weekend.
Villarreal is in fantastic form and, although it remains three points behind Sevilla in the standings, has received plenty of backing to finish in top four. Its schedule is undoubtedly tricky, but avoiding defeat by Barcelona is more likely than it might have been earlier in the campaign.
Barcelona Has Let La Liga Title Slip Away and Only Has Itself to Blame
Setien has had a difficult introduction to life as Barcelona manager, which is undoubtedly one of the most high-pressure jobs in world soccer. Every draw is treated like a defeat when you are in situ at the Camp Nou, and every defeat is treated like a catastrophe.
Setien has clearly made mistakes along the way, as Valverde did before him. But it would be wrong to lay all of the blame at the door of the manager's office. This is a club that has been poorly run for some time now, with Lionel Messi increasingly relied upon to produce moments of individual magic to get Barcelona out of a hole.
Barcelona's inability to win League since 2015 may not sound like a failure, but it is when you consider that Barcelona has not even reached a final during that time, and has possessed the best player on the planet in its ranks throughout. The La Liga title can no longer be taken for granted either, which means Barcelona has some serious thinking to do this summer.
Villarreal's Champions League Push Could Be Undone by Tricky Fixtures
The mood over at El Madrigal could hardly be different. Villarreal is on a roll, with its 2-0 triumph over Real Betis last time out keeping it three points behind fourth-placed Sevilla. The head-to-head record takes precedence over goal difference in Spain's top flight when two teams finish level on points, which gives Villarreal an advantage over Julen Lopetegui's men.
The Yellow Submarine is currently on a six-match unbeaten run, with five victories and a draw (with Sevilla) posted since March 8. It must still face Real Madrid, Getafe, and Real Sociedad before the season is out, but Villarreal has found form at just the right time.
Barcelona Can Never Be Written off So Worth Hedging Bits
The long odds available on a Villarreal win are tempting, especially as Barcelona's vulnerabilities have been on display ever since the restart, even when it was winning games.
Yet it is still difficult to completely bet against a team with Barcelona's individual quality, while it is notable that Valencia is the only side other than Real Madrid to have beaten the Catalans in La Liga since November. Barcelona can pull a victory out of the bag against any opponent in the world, which means it is not worthwhile putting money on a Villarreal win alone.
Our Pick
Take the Villarreal or Tie option here – both teams' recent displays suggest Barcelona will struggle to emerge triumphant.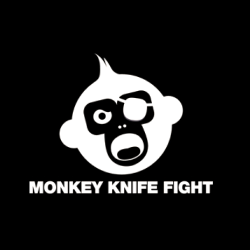 Claim Your $50 DFS Bonus!
Use bonus code WSN50 and get a $50 sign-up bonus!
Play Now
Use bonus code WSN50 and get a $50 sign-up bonus!
More La Liga Predictions & Odds
Real Madrid vs Barcelona Prediction, Betting Lines & Picks
Atletico Madrid's poor form has opened the door to Barcelona and Real Madrid in the La Liga title race, and both will be looking to take advantage in the Clasico.
LA LIGA
8 April | 10:05 | Greg Lea
Sevilla vs Atletico Madrid Prediction, Betting Lines & Picks
Atletico Madrid's stuttering form has opened the door to Barcelona and Real Madrid in the La Liga title race, and Sevilla will pose a tough test for the leaders.
LA LIGA
1 April | 10:59 | Greg Lea
Real Sociedad vs Barcelona Prediction, Betting Lines & Picks
Atletico Madrid's stuttering form has opened the door to Barcelona in the La Liga title race, and they will be looking to take advantage against Real Sociedad.
LA LIGA
19 March | 09:33 | Greg Lea
How to Bet on Soccer
6 February | 17:26 | admin
What Are Key Numbers in Sports Betting?
4 January | 01:15 | admin
Best Sports Betting Strategies
1 January | 00:09 | admin
Greg Lea
Greg Lea is a freelance soccer journalist from London. He is the former editor of The Set Pieces, and has contributed to the Guardian, FourFourTwo, and ESPN. A Crystal Palace fan, he is a long-time subscriber to the belief that it's the taking part that counts.
Email: [email protected]