Regardless of any other variables, that fact remains that Atlas has had issues with scoring all season
On the topic of securing goals, America is on an entirely different level when comparing their attacking stats to Atlas 
Although America's defense has run into a few dilemmas this season, any potential problems might not be enough for Atlas to clinch a good result
Club America vs Atlas Odds
Odds from BetRivers. Get up to a $250 sign-up bonus at BetRivers today: CO, PA, IN. Or check out more offers and promo codes for the best online sportsbooks.
Club America vs Atlas Predictions and Picks
Atlas probably don't have much of a chance here. Although the argument could be made that new manager Diego Cocca has the defensive know-how to give America some trouble, it's still not likely that Atlas would even get a draw here – especially away from home.
After failing to win their last match, America will be hungry and desperate for three points.
Pick:
America for the win -148
How to Watch Club America vs Atlas
Club America vs Atlas Information
What
Club America vs Atlas
Where
Estadio Azteca (Mexico City, Mexico)
When
Saturday, October 24th at 10:00 PM ET
How to Watch
Univision, TUDN
Teams like America rarely struggle for long periods of time. As the most successful club in the history of Mexican soccer, the league giants typically spend most seasons near the top of the table.
That seems to be no different in the current 2020 Apertura. Heading into the weekend with a spot in the top five, Las Aguilas will be eager to maintain or improve their position after falling to a 3-2 loss against Leon in their last match.
Winless in their last three, pressure has already started to build for the Mexico City team that consistently has high expectations. For America fans, they not only regularly demand wins, but also one-sided results that are supposed to entertain goal-hungry supporters. Although that hasn't proven to be true in recent weeks, there could be some solace for those fans who are praying for an eye-catching victory.
Atlas, with only three wins in their 14 games so far this season, is the exact type of footballing foe that could provide a noteworthy win for America.
Atlas Have A Goalscoring Problem
In the game of soccer, there is nothing more obvious as the need to find the back of the net. A good defense can carry any squad far, but in order to obtain consistent points, the fact of the matter is that a team must score goals.
And that's simply something that Atlas is not doing.
Heading into the Liga MX weekend, only two teams (Necaxa and Club Tijuana) have scored fewer goals than Atlas. With 12 goals in 14 matches, Los Rojinegros are averaging under a goal per 90 minutes.
Even after Cocca stepped in as manager and helped solidify the backline, there is still nothing that he could with the attack that only has six goals in the last seven games…
America Are On The Other End Of The Goalscoring Spectrum
It's a simple stat – and also perhaps an oversimplification when comparing the two – but it's something that should still be mentioned: America are scoring at twice the rate of Atlas this season. If you were to slash 50% of the 26 goals that America has scored, they would still have one more than Atlas.
Thanks to key players like Federico Viñas, Henry Martin, Sebastian Cordova, Richard Sanchez, and numerous others, there doesn't seem to be a lack of goalscorers and playmakers within America's roster. So why aren't America on top? Why aren't they leading the league table with all of the attacking players that they have at their disposal?
Injuries are a key factor, but there is also one glaring problem that might give Atlas a glimmer of hope.
If There's Any Chance For Atlas, They'll Need To Pray For Another Off-Day From America's Defense
America's defense has to be brought up. While much can be made of what their attack has done in the final third, on their own half of the pitch, the Mexico City side has at times stumbled through some high-scoring clashes that have finished in a few losses or draws.
As seen in their latest 3-2 defeat by Leon, America was stuck in a thrilling shootout that unfortunately swayed in the favor of their rivals. In August, they were also involved in a bizarre 4-1 loss to Queretaro and a 3-1 defeat by Monterrey.
Could that happen this weekend? Probably not. Atlas isn't exactly known for racking up a long list of goals and have regularly had complications with their frontline. Despite the fact that it wouldn't be a surprise to see Atlas find the back of the net, odds are, America will likely be able to surpass their goalscoring tally.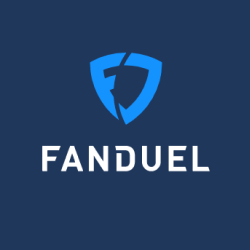 Get a deposit bonus up to $500!
Sign up at FanDuel and receive a 20% deposit bonus up to $500
Play Now
Sign up at FanDuel and receive a 20% deposit bonus up to $500
More Liga MX Predictions & Odds
Pumas vs Cruz Azul Prediction, Money Line & Picks
Pumas' celebration over the end of their losing streak could be short-lived. Against a Liga MX powerhouse like Cruz Azul, expect Pumas to drop points.
Liga MX
5 March | 06:25 | Cesar Hernandez
Mazatlan vs Chivas Prediction, Money Line & Picks
No excuses for Chivas. Up against a Mazatlan side that are quickly losing energy, Chivas should be aiming for three valuable away points this Liga MX weekend.
Liga MX
4 March | 06:46 | Cesar Hernandez
Club America vs Leon Prediction, Betting Lines & Picks
In what could be seen as a symbolic changing of the Liga MX guard, Club America are set to clinch three points against current title-holders Leon.
Liga MX
4 March | 05:59 | Cesar Hernandez
Cesar Hernandez
Freelance writer Cesar Hernandez is a specialist in all things American and Mexican soccer. He has written for ESPN FC, The Athletic, The Guardian, FourFourTwo, VICE Sports and several other publications. Along with writing and previous radio appearances on the BBC, talkSPORT and SiriusXM FC, Cesar is also a member of the Mexican Soccer Show podcast.
Email: [email protected]