Regardless of a recent loss, America's core group of players have thrived in the early stages of the season
Once champions in the not-so-distant past, Monterrey now have a point to make after their dull start
The backlines of both teams have had moments of listlessness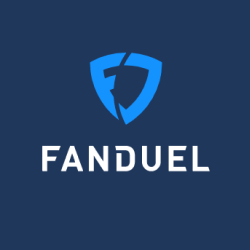 Get a deposit bonus up to $500!
Sign up at DraftKings and receive a 20% deposit bonus up to $500
Play Now
Sign up at DraftKings and receive a 20% deposit bonus up to $500
Club America vs Monterrey Odds
Odds from BetMGM. Get up to a $500 sign-up bonus at BetMGM NJ today or check out more offers and promo codes for the best online sportsbooks.
Club America vs Monterrey Predictions and Picks
There's too much-attacking talent on these teams to see only a couple of goals. With 18 opportunities finding the back of the net between the two through Week 5, Mexican soccer fans should expect at least a few more during the 90 minutes they'll be on the field.
Pick:
Over 2.5 -155
How to Watch Club America vs Monterrey
Club America vs Monterrey Information
What
Club America vs Monterrey
Where
Estadio Azteca (Mexico City, Mexico)
When
Saturday, August 22nd at 10:00 PM ET
How to Watch
Univision, TUDN
There aren't many games in the Liga MX regular season that are bigger than this. Hosted at the historic and gargantuan Estadio Azteca, America vs Monterrey will be sure to provide some fireworks this weekend.
For America, a team that thrives on constant pressure and expectations when it comes to winning championships, Saturday's game will provide a chance to maintain their early position at the very top of the league table. With more goals (11), than any other team so far, Las Aguilas appear as a well-structured group of players that are ready to add more silverware to the club's illustrious trophy case.
Will Monterrey emerge as a roadblock this weekend? Despite their less-than-exciting form in recent months — and their 1-3-1 (W-D-L) record — it's easy to forget that Los Rayados have one of the best squads in the CONCACAF region. Moreso, it's easy to forget that they not only won the 2019 Apertura title but also nearly defeated Liverpool last December in their narrow 2-1 Club World Cup defeat.
For a team that can compete with any opponent when they're in the mood to do so, it'll be fascinating to see if they will improve against America, Liga MX's most impressive squad since the new season started.
Examining America's Dynamic Group Of Players
In America's first few matches, we've seen a strong core work in tandem to help lift the team to its current spot at 1st in the league table. Up top, Federico Viñas and Henry Martin have chipped in with necessary goals and assists. In the midfield and on the wings, Roger Martinez, Sebastian Cordova and Richard Sanchez have been incredible with their playmaking and chance creation. The list goes on.
Granted, we can't overlook the 4-1 defeat to Queretaro last week, but even after stumbling to the one-sided loss, America's previously strong start has helped keep them in 1st.
Under the guidance of manager Miguel "Piojo" Herrera, the roster should have no issues finding a much-needed turnaround against strong opposition.
Monterrey Still Have Plenty To Prove
Even more so than America after their big loss, Monterrey has an immense amount to prove. After winning the league title in late 2019, the champions appear to still be nursing a hangover that has held them to just one Liga MX victory in the entirety of 2020.
And it's not as if they aren't taking their chances either.
Rogelio Funes Mori and Dorlan Pabon alone have accumulated a total of 27 shots between themselves in just five matches. Mix in other attackers like Miguel Layun, Vincent Janssen and Aviles Hurtado and you have a squad that is launching an immense amount of shots.
With plenty on the line, it's only a matter of time before they start racking up some goals.
Defense A Weakness For Both Teams
Perhaps the most significant factor in this Saturday's game is the weak-link that is present for both teams in a similar area: Defense.
For America, we don't have to look too far to discover last week's 4-1 thrashing by Queretaro. Looking over at Monterrey, the team has the unfortunate distinction of allowing at least one goal for 17 consecutive Liga MX matches.
Coupled with some thrilling attacking players that at times makes these teams appear top-heavy, anticipate some top performances from goalscorers this weekend.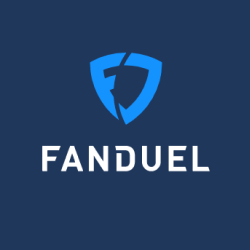 Get a deposit bonus up to $500!
Sign up at DraftKings and receive a 20% deposit bonus up to $500
Play Now
Sign up at DraftKings and receive a 20% deposit bonus up to $500
More Liga MX Predictions & Odds
Tigres vs Monterrey Prediction, Betting Odds & Picks
With doubts surrounding both teams, a tie could be the likely result for Saturday's much-anticipated Clasico Regio rivalry match between Tigres and Monterrey.
Liga MX
22 April | 06:20 | Cesar Hernandez
Atlas vs Chivas Prediction, Betting Odds & Picks
Chivas are back! With two much-needed wins in tow, the Liga MX giants are set to clinch three points in this Saturday's Clasico Tapatio against Atlas.
Liga MX
22 April | 05:09 | Cesar Hernandez
Puebla vs Pumas Prediction, Betting Odds & Picks
With an exciting amount of momentum and confidence building, Puebla will look to earn a fourth Liga MX win in a row this Friday against Pumas.
Liga MX
21 April | 04:00 | Cesar Hernandez
Cesar Hernandez
Freelance writer Cesar Hernandez is a specialist in all things American and Mexican soccer. He has written for ESPN FC, The Athletic, The Guardian, FourFourTwo, VICE Sports and several other publications. Along with writing and previous radio appearances on the BBC, talkSPORT and SiriusXM FC, Cesar is also a member of the Mexican Soccer Show podcast.
Email: [email protected]