The soccer gods have been kind to America in recent weeks, but how long will it last?
Pumas have shown that they are greater than the sum of their parts
When analyzing their defensive lines, we could be in store for a low-scoring draw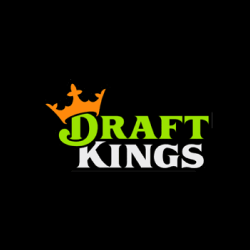 Get a deposit bonus up to $500!
Sign up at DraftKings and receive a 20% deposit bonus up to $500
Play Now
Sign up at DraftKings and receive a 20% deposit bonus up to $500
Club America vs Pumas Odds
Club America vs Pumas Predictions and Picks
Little by little, America is gaining wins and points while Pumas have struggled in recent games. Nonetheless, the tie is enticing here, and keeping in mind that Pumas have shown numerous times in the past that they are capable of shutting out strong Liga MX opponents, there's a reason to believe that they could do the same this Saturday as well.
Pick:
The tie +220
How to Watch Club America vs Pumas
Club America vs Pumas Information
What
Club America vs Pumas
Where
Estadio Azteca (Mexico City, Mexico)
When
Saturday, October 3rd 2020 at 10:00 PM ET
How to Watch
Univision, TUDN
Is it possible to have Clasico fatigue?
After taking part in two rivalry games in a row, America will now make it a third this weekend when they face off against Pumas in the Clasico Capitalino. Log-jammed by a Liga MX schedule that held off on rivalry games until later in the season (with the initial hopes of fans potentially being allowed at those games), America has found themselves in an unenvious position that features week after week of high-intensity games.
The good news for them is that they have so far survived their first two of three Clasicos. With a 1-0 win and a 0-0 draw, the Mexico City giants have emerged relatively unscathed. But what about Pumas?
Granted, Pumas have a draw and loss in their last two, but it's easy to forget that they were once on a 10-game undefeated streak that stretched into mid-September. Hindered by an early red in each of their last two matches, one can even go as far as to say that they have been unlucky.
They'll need more moments of soccer serendipity against America, but America themselves have been fortuitous in some of their latest games.
America Fortunate To Have Five Points From Last Three Matches
Credit is due to Las Aguilas for pulling off some of their latest narrow wins and draws. At the end of any season, points are what truly matter in the chase for a playoff spot.
That said, America was a bit lucky in their last few games.
In their recent 0-0 draw with Cruz Azul, they needed an eye-catching and high-flying performance from goalkeeper Oscar Jimenez to keep things level. Once the match was over, America tallied a low 0.47 xG (expected goals) rating while opponents Cruz Azul had a 1.89.
Previous to that Clasico Joven draw was a tight 1-0 Clasico Nacional win over Chivas. In that match, after scoring an early goal, most of the workload for America fell on goalkeeper Guillermo Ochoa as he provided eight saves in net. Looking even further back to the match before that one, America was involved in a fairly dull 1-1 draw with Toluca.
America has gotten the job done, but they also haven't been convincing.
Pumas Have Numerous Examples Of Games In Which They Are Punching Above Their Weight
Before the Apertura kicked off in the summer, much wasn't expected of Pumas. With a young roster that didn't have as many superstars or heavy hitters as many other Liga MX squads, a place near or around the mid-table appeared destined.
Then began the undefeated streak. Whether it be up against minnows like Atlas or a powerhouse such as Tigres, Pumas fought tooth and nail for a full 90 minutes against every team thrown at them. Stretching from July to until their first and only loss against Leon on September 21st — one in which they were given a red in the 42nd minute — Pumas stole headlines with their undefeated streak in Liga MX.
As challenging as America will and should be, Pumas have shown countless times this season that they can hold their own against any team in the league. Although this strategy has led to five ties so far, which could be six by this weekend, the points and momentum that they have built have transformed them into one of the most formidable Liga MX teams.
Defense From Both Sides Could Stifle One Another
At the risk of overlooking attacking names like Pumas' Juan Dinenno or America's Henry Martin, what has impressed fans of both teams are some of the defensive numbers that have been put up by their squads.
Despite the injury problems that have plagued America's backline, Las Aguilas have only allowed one goal in their last three matches. Looking over at their rivals, Pumas has been solid for most of the season with only 11 goals allowed in 12 games.
Which isn't to say that neither team will score. There are enough flash and strength for both teams to find the back of the net at least once, but even if they do, a draw still appears likely.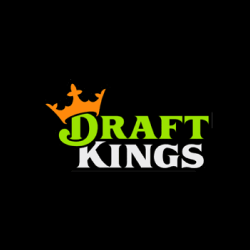 Get a deposit bonus up to $500!
Sign up at DraftKings and receive a 20% deposit bonus up to $500
Play Now
Sign up at DraftKings and receive a 20% deposit bonus up to $500
More Liga MX Predictions & Odds
San Luis vs Chivas Prediction, Betting Odds & Picks
After outplaying their last two opponents that held them to a 1-1 draw, Chivas should now look to earn a victory against a broken San Luis.
Liga MX
January 21
Santos Laguna vs Tigres Prediction, Betting Odds & Picks
Santos Laguna have a tendency to suppress teams at home, but against Tigres, expect the visiting Concacaf Champions League winners to take the win.
Liga MX
January 17
Monterrey vs Club America Prediction, Betting Odds & Picks
In what will be the must-watch Liga MX game of Week 2, there will be very little separating Monterrey and Club America.
Liga MX
January 16
Cesar Hernandez
Freelance writer Cesar Hernandez is a specialist in all things American and Mexican soccer. He has written for ESPN FC, The Athletic, The Guardian, FourFourTwo, VICE Sports and several other publications. Along with writing and previous radio appearances on the BBC, talkSPORT and SiriusXM FC, Cesar is also a member of the Mexican Soccer Show podcast.
Email: [email protected]