Once the big man on Liga MX's campus, Cruz Azul have taken a couple of steps back in recent matches
Sitting just three points behind Cruz Azul, Tigres are beginning their usual sprint towards the end of the regular season
Regardless of what each team does in the final third, both Cruz Azul and Tigres have marquee goalkeepers that could keep the game level
Cruz Azul vs Tigres Odds
Odds from BetRivers. Get up to a $250 sign-up bonus at BetRivers today: CO, PA, IN. Or check out more offers and promo codes for the best online sportsbooks.
Cruz Azul vs Tigres Predictions and Picks
A true playoff preview will unfold this Saturday in Mexico City. Representing some of the very top talent that Liga MX has to offer, Cruz Azul vs Tigres should not only be a thrilling battle, but also a very tight one.
There isn't much in between these two teams, go for the tie.
Pick:
Tie +220
How to Watch Cruz Azul vs Tigres
Cruz Azul vs Tigres Information
What
Cruz Azul vs Tigres
Where
Estadio Azteca (Mexico City, Mexico)
When
Saturday, October 17 at 10:00 PM ET
How to Watch
Univision, TUDN
Few Liga MX fans and journalists, if any, would be surprised at the fact that Tigres and Cruz Azul are heading into the weekend amongst the top five of the league table. Boosted by enormous payrolls, both sides have consistently thrived in the last few years of the Mexican soccer scene.
For Tigres, success has almost become a norm for the powerhouse that have four Liga MX championships since 2015. This season – despite the many complaints from fans who have questioned their sluggish start to the competition – they have yet to drop out of a playoff position. At times needing a month or so to flex their muscle, Tigres are once again roaring back after the midpoint of their schedule with four consecutive wins since September 12th.
Three points ahead of Tigres sit Cruz Azul. Even after failing to clinch a win in their last two games, the Mexico City squad remain at 2nd place in the standings. Some complications have formed for Cruz Azul – especially in their attack – but more often than not in 2020, they've regularly had no issues with out-scoring and dominating any team that has been thrown their way.
Still, those attacking problems remain, and that's good news for a Tigres team that is close to surpassing them.
Cruz Azul Have Shown In Last Two Games That They Aren't Infallible
Could the argument be that Cruz Azul have so far been the top team in Mexican soccer in 2020? Probably. Before the season was canceled in March due to the COVID-19 pandemic, Los Cementeros were in first place in the previous 2020 Clausura tournament. Over the summer, they clinched the title in the preseason Copa Por Mexico competition. They are also currently at the 2nd in the league table.
That said, they sometimes stumble in rare but noteworthy moments. Their 1-0 loss to Queretaro in August was completely unexpected, they somehow lost 1-0 to Atlas in September, and in their last two games, they weren't able to find the back of the net.
Blessed with intriguing and thrilling attacking figures like Jonathan Rodriguez, Roberto Alvarado, Santiago Gimenez, Elias Hernandez, and numerous others, the typically dominant Cruz Azul have been held scoreless in their last two appearances. Granted, this was due to incredible goalkeeping performances, but nonetheless, Cruz Azul is losing steam…
Tigres Are On Their Usual Path Towards A Strong Finish To The Season
Death, taxes, and Tigres finally starting to clinch wins after the halfway point of the season. In what now seems bizarrely predictable, manager Ricardo "Tuca" Ferretti and his men have needed an extended preseason of sorts to finally work out their kinks and find solutions to their problems — which haven't seemed to emerge in their last handful of games.
In their previous four matches, Tigres have scored 10 goals and allowed zero. Along with the usual batch of goals from striker Andre-Pierre Gignac, more have also started to arrive from Nico "Diente" Lopez, Eduardo Vargas and others.
Tigres are back, and with no losses in their last five games, they'll be sure to give plenty of trouble to Cruz Azul this weekend.
Fascinating Goalkeeping Battle Could Nullify Both Teams
We could talk as much as we want about the form and momentum that either attack has, but in reality, the two biggest figures on the field will be the goalkeepers on either end of the pitch.
Tigres' Nahuel Guzman and Cruz Azul's Jesus Corona are some of the most illustrious and experienced goalkeepers in not only Liga MX, but in the Americas. As reliable stalwarts of leadership that are constantly making highlight-worthy saves, it wouldn't be much of a surprise if this game ended in a 0-0 or 1-1 draw.
Keep in mind, only Chivas and Leon have allowed fewer goals this season than Cruz Azul and Tigres.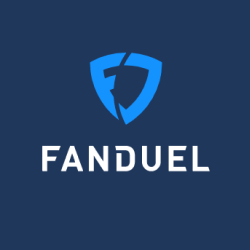 Get a deposit bonus up to $500!
Sign up at FanDuel and receive a 20% deposit bonus up to $500
Play Now
Sign up at FanDuel and receive a 20% deposit bonus up to $500
More Liga MX Predictions & Odds
Toluca vs Monterrey Prediction, Betting Lines & Picks
After taking part in an international match just a few days earlier, Club America could face some troubles against Tigres this Liga MX weekend.
Liga MX
9 April | 07:42 | Cesar Hernandez
Tigres vs Club America Prediction, Betting Lines & Picks
After taking part in an international match just a few days earlier, Club America could face some troubles against Tigres this Liga MX weekend.
Liga MX
8 April | 07:55 | Cesar Hernandez
Cruz Azul vs Chivas Prediction, Betting Lines & Picks
Can Cruz Azul earn 12 consecutive Liga MX victories in a row? Or will Chivas find a way this weekend to stop their winning ways...
Liga MX
8 April | 06:55 | Cesar Hernandez
Cesar Hernandez
Freelance writer Cesar Hernandez is a specialist in all things American and Mexican soccer. He has written for ESPN FC, The Athletic, The Guardian, FourFourTwo, VICE Sports and several other publications. Along with writing and previous radio appearances on the BBC, talkSPORT and SiriusXM FC, Cesar is also a member of the Mexican Soccer Show podcast.
Email: [email protected]