Placing a spotlight on Monterrey's deep and talented roster
After taking their foot off the gas last season, Monterrey must now hit the ground running
Few positives to point out for Toluca as they head into Liga MX's first weekend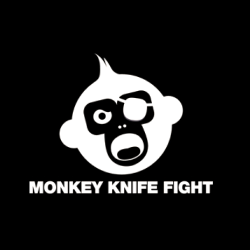 Claim Your $50 DFS Bonus!
Use bonus code WSN50 and get a $50 sign-up bonus!
Play Now
Use bonus code WSN50 and get a $50 sign-up bonus!
| | |
| --- | --- |
| What | Monterrey vs Toluca |
| Where | Estadio BBVA (Monterrey, Mexico) |
| When | Sunday, July 28th at 8:00 PM ET |
| How to watch | Fox Deportes |
Is the championship hangover finally over for Monterrey? After lifting the 2019 Apertura championship — and also taking part in last December's Club World Cup — Los Rayados absolutely fell apart in early 2020. 10 weeks into the canceled 2020 Clausura tournament, Monterrey were in dead last of the Liga MX table with zero wins.
They now have no excuses after what has been an extended and forced break in play due to the COVID-19 crisis. With one of the most talented rosters in the Western Hemisphere, Monterrey should be bouncing back immediately and taking charge in the new season.
Looking at Toluca, it's difficult to feel confident about a club that has regularly been in the lower half of the league table in recent tournaments. Now without Alfredo Talavera and Leo Fernandez (two indispensable members of their starting XI who were recently transferred), you won't find many experts who will be picking them as a top 10 team this season…
Monterrey vs Toluca Odds
Odds taken from DraftKings
You probably won't find a bigger disparity this Liga MX weekend. Monterrey are the easy favorites against Toluca.
Analyzing Monterrey's Stacked Roster
It is worth reiterating: Monterrey have one of the top rosters in both North and South America. If Liga MX had an All-Star team, at least half of the squad would be composed by Los Rayados.
Nearly every member of their first team has at least one appearance for their respective national team. Backup figures like Aviles Hurtado, Vincent Janssen, Jonathan Gonzalez, and others have all of the talents to be star players for any other squad in the region.
And yet, after winning the championship in 2019, and also narrowly losing to Liverpool 2-1 in the Club World Cup, Monterrey took their foot off the gas in early 2020. Their break, hangover, extended vacation — whatever you want to call of it — must now come to an end.
The Need To Make A Statement After Last Season
Monterrey were easily the Liga MX laughingstock of early 2020.
A literal from first to worst for the (technically speaking) current champions that were in last place of the previous Clausura tournament that was canceled. It perhaps makes sense that any team that goes through a lengthy playoff run needs a bit of a rest, but a winless 10-game streak in the last season is inexcusable.
Monterrey must show that their form from the first half of a year was simply a small hurdle, an insignificant blip in what should lead to a thrilling summer comeback. A point, or perhaps three points if you will, must be made in a new era that Monterrey and manager Antonio Mohamed are about to embark on.
They have all of the tools and talent to do so, and it might come at a knockout-like cost for Toluca, who are unfortunately first in their schedule.
Few Potential Positives To Highlight For Toluca
It's challenging to find a good reason to back Toluca this weekend.
They have a big new signing, Rubens Sambueza, but at 36 years of age, how much more does the Liga MX veteran have left in his tank? Mexican national team goalkeeper Alfredo Talavera is now gone, and his in his place is Alfredo Saldivar, a name that is more well-known for his high-profile blunders and inconsistencies than anything else.
Raul Lopez? Joao Plata? These are slightly interesting signings for Toluca, but they aren't game-changers for a team that must be bringing in more prominent figures if they hope to dig themselves out of the hole that had them in 15th last season and in 17th before that.
Liga MX is a league that is far from predictable, but that said, it's easy to predict that Toluca will once again struggle this season.
Our Pick
There's no way of overlooking Monterrey. They are better man for man, have a point to prove and also looked decent in their latest 3-1 friendly win over Santos. Pick Monterrey for the win.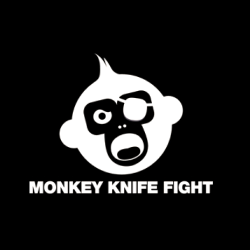 Claim Your $50 DFS Bonus!
Use bonus code WSN50 and get a $50 sign-up bonus!
Play Now
Use bonus code WSN50 and get a $50 sign-up bonus!
How to Bet on Soccer
6 February | 17:26 | admin
Best Sports Betting Strategies
1 January | 00:09 | admin
Guide to Live Betting, In-Play and In-Game Betting
3 October | 00:14 | admin
Cesar Hernandez
Freelance writer Cesar Hernandez is a specialist in all things American and Mexican soccer. He has written for ESPN FC, The Athletic, The Guardian, FourFourTwo, VICE Sports and several other publications. Along with writing and previous radio appearances on the BBC, talkSPORT and SiriusXM FC, Cesar is also a member of the Mexican Soccer Show podcast.
Email: [email protected]