Leon have skyrocketed up the league table as Liga MX's latest first-place team
At home, Puebla tend to finish with a mystifying amount of poor results
In recent weeks, marquee players for Leon have started to thrive in the final third through a number of game-changing goals and assists
Puebla vs Leon Odds
Odds from DraftKings. Get up to a $1,000 sign-up bonus at DraftKings today or check out more offers and promo codes for the best online sportsbooks.
Puebla vs Leon Predictions and Picks
Puebla, known for their defensive approach and for their willingness to let opponents control the attack, have had the occasional surprise result this season. A victory over Chivas and a draw with a dominant force like Cruz Azul point to a team that can make things complicated for any Liga MX squad.
And yet, those unexpected results have proven to be too infrequent in recent months.
Leon is far superior in every category, and even if Puebla earns a lucky goal, Leon should still be able to find a way to score at least a couple of opportunities this Friday.
Pick:
Leon for the win -106
How to Watch Puebla vs Leon
Puebla vs Leon Information
What
Puebla vs Leon
Where
Estadio Cuauhtemoc (Puebla, Mexico)
When
Friday, October 23rd at 8:00 PM PT
How to Watch
TUDN
There's much to justifiably be said about shocking results in Liga MX.
At the risk of beating a dead horse, one should always predict the unpredictable in Mexican soccer's first division that has much more parity in comparison to other leagues. A David-like club is always capable of knocking out a Goliath on any given weekend.
In theory, Puebla are the perfect example of a minnow side that has the skills to knock out an intimidating foe. Sitting perfectly at 12th place, which is as far as postseason invitations go when it comes to the Liga MX table, Puebla would qualify for the playoffs if the regular season were to end at this moment. Carried by lucky results and a scrappy counter-attacking plan, things are looking remarkably satisfactory for the club that should be at the bottom of the table.
That said, as fortuitous as they have been, Puebla has also had too many inconsistencies. Scratch that. "Inconsistencies" might be too much of a nice word. Puebla has five losses in their last seven games. They have the lowest xG (expected goals) tally in Liga MX and the second-highest xGA (expected goals against).
And this Friday? They just so happen to be going up against the top team in the country.
Leon Have Emerged As The Most Dominant Liga MX Club Of The Season So Far
Leon is everything that Puebla has yet to be in the last few months. Once a team defined by high-scoring and dramatic results, Leon has since solidified their defense that has only allowed 10 goals in 14 games.
No other Liga MX side has allowed fewer goals than Leon, and in the attack, only four have scored more. In fact, if we're just looking at the last six games played by each squad in the league, Leon is tied with Tigres as league-leading goalscorers with a total of 13 during that run.
And with that attack and defense working in tandem, it's Leon who are heading into the weekend as top dogs — or perhaps cats, if you will — in 1st place and with a five-game winning streak.
Oddly Enough, Puebla Can't Seem To Get Job Done At Home
Even without fans, in general, teams tend to have an advantage at home. More familiar with the grounds and without having to travel, the home side typically receives a gradual boost in confidence by playing on familiar turf.
That doesn't seem to be the case for Puebla.
Of their unexciting total of four wins this season, three have been during away games. Granted, other teams have a game or two in hand at home, but it is still bizarre to see Puebla with only one win in their six games at the Estadio Cuauhtemoc.
One theory could be the fact that they are a defensive team. While Puebla can produce more counters in their away games, opponents that visit them may not be as adventurous as they would be on their own turf when they visit the Cuauhtemoc.
And although the argument could be made that Leon will take their chances this Friday, thereby allowing Puebla to counter, it's incredibly difficult to assume that Puebla will be able to halt the run of form being built by some of Leon's most impressive attacking figures.
Expect A Show From Leon's Angel Mena and Jean Meneses
Let's dive into some numbers for Mena and Meneses – and by that, no, I'm not talking about Meneses' incredulous dive in 2018.
In his last four games for Leon, Meneses has four goals for Leon. Excellent with receiving the ball in the right spaces and with his finishing, the 27-year-old Chilean has been brilliant to watch. As for Mena, the Ecuadorian winger has been even more influential with his two assists and four goals in Leon's last five matches.
Coupled with other key attacking players like Luis Montes and Emmanuel Gigliotti, Leon has a roster that should easily find a one-sided victory against Puebla this Friday.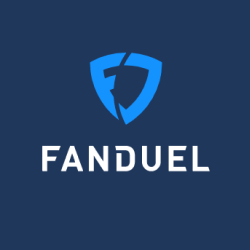 Get a deposit bonus up to $500!
Sign up at FanDuel and receive a 20% deposit bonus up to $500
Play Now
Sign up at FanDuel and receive a 20% deposit bonus up to $500
More Liga MX Predictions & Odds
Pumas vs Cruz Azul Prediction, Money Line & Picks
Pumas' celebration over the end of their losing streak could be short-lived. Against a Liga MX powerhouse like Cruz Azul, expect Pumas to drop points.
Liga MX
5 March | 06:25 | Cesar Hernandez
Mazatlan vs Chivas Prediction, Money Line & Picks
No excuses for Chivas. Up against a Mazatlan side that are quickly losing energy, Chivas should be aiming for three valuable away points this Liga MX weekend.
Liga MX
4 March | 06:46 | Cesar Hernandez
Club America vs Leon Prediction, Betting Lines & Picks
In what could be seen as a symbolic changing of the Liga MX guard, Club America are set to clinch three points against current title-holders Leon.
Liga MX
4 March | 05:59 | Cesar Hernandez
Cesar Hernandez
Freelance writer Cesar Hernandez is a specialist in all things American and Mexican soccer. He has written for ESPN FC, The Athletic, The Guardian, FourFourTwo, VICE Sports and several other publications. Along with writing and previous radio appearances on the BBC, talkSPORT and SiriusXM FC, Cesar is also a member of the Mexican Soccer Show podcast.
Email: [email protected]