Imago 7
Toluca, despite their short-lived success in recent games, have yet to truly improve their results outside of their own grounds 
Pumas can now put a difficult set of games against elite clubs behind them
Even in a couple of questionable performances, Pumas have held onto their impressive goalscoring rate
Pumas vs Toluca Odds
Odds from BetMGM. Get up to a $500 sign-up bonus at BetMGM NJ today or check out more offers and promo codes for the best online sportsbooks.
Pumas vs Toluca Predictions and Picks
It's undoubtedly tempting to give Toluca a chance. Undefeated in their last two, Los Diablos Rojos are the exact kind of team that stronger sides might not take seriously enough. Just ask playoff-worthy clubs like Tigres and Cruz Azul who have both fallen to defeats against Toluca this season.
The problem here is that going with Toluca is a risk. By choosing Toluca you're also choosing an unreliable squad that is tied for third in the list of the most goals allowed so far this season. Away from home, Toluca also has only one win in seven.
Pumas have been much more consistent, despite some of their minuscule flaws that we'll get into later.
Pick:
Pumas for the win -125
How to Watch Pumas vs Toluca
Pumas vs Toluca Information
What
Pumas vs Toluca
Where
Estadio Olimpico Universitario (Mexico City, Mexico)
When
Sunday, October 18th at 1:00 PM ET
How to Watch
Univision, TUDN
Who do you trust in this clash?
Is it Toluca? Say what you will about their disappointing season which has already led to the firing of a manager, but after unexpectedly pulling out four points from their last two games, Toluca is somehow back in the playoff conversation.
Or, do you trust Pumas? Once the only team left in the league without a loss, the Mexico City squad has now looked a bit off character since their 2-0 defeat by Leon in mid-September. With two draws following the result, Pumas are still near the top of the table, albeit with some questions that have lingered above them.
Much can and should be made about form and momentum in Liga MX, but the answer here to our initial question is clear: It's Pumas you should trust. Toluca is simply a flash in the pan. They might be able to get another win or an impressive draw by the end of the season, but it won't be against Pumas this Sunday.
Toluca Are Due For Another Loss, Especially Away From Home
Remember that thing I mentioned about Toluca looking good in recent weeks? The same wouldn't be said if we reviewed their away form.
Looking at all Liga MX teams this season, no club has allowed more goals away from home than Toluca's 15 in total. A 1-2-4 (W-T-L) record is nothing to be proud of, and neither is the fact that they needed an immense amount of luck during the two draws in which they were the second-best team on the field.
There's a reason why Toluca has the worst xGA (expected goals against) rating in the league. Their defense is abysmal and there has yet to be a plan or strategy this season has been able to maintain consistent good results.
Sure, Toluca is back in the playoff conversation, but that might not last long.
Pumas Are Now Entering An Easy Stage In Their Schedule
We have to bring up a couple of big factors here regarding Pumas' small dip in form since late September.
For starters, we have to recognize that Pumas faced two teams that are heading into this weekend as members of the top three in the league table. Against Leon last month, Pumas were able to hold their own until a red card shown to goalkeeper Alfredo Talavera flipped the script. Two goals followed for Leon, pushing Pumas to a 2-0 defeat.
A 1-1 draw (and another 1st half red for Pumas) followed against Necaxa, and keeping with the theme, they then earned another red in the next game, a 2-2 draw with America. Pumas not only had to play with 10 men in each of their last three games but also against some of the very best teams in the country.
They obviously have to stop earning those reds, but the good news for Pumas is that they'll be the favorites in their next three matches. Desperate for another win, they should be able to quickly turn things around this weekend against Toluca.
Despite Latest Issues, Pumas Are Still Finding The Back Of The Net
Even after going through their last three games without a win, a silver-lining for Pumas remains: Their goalscoring pace has yet to slow down.
We can analyze and scrutinize their latest results all we want, but the reality is that with their 23 goals scored so far this season, Pumas are heading into the Liga MX weekend with the second-best attack in the league. Defensively, 12 of the 18 teams in the competition have also allowed more goals.
Up against an opponent that has been feeble in defense, things should balance out once again in the right direction for Pumas.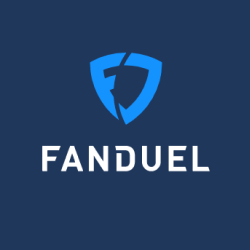 Get a deposit bonus up to $500!
Sign up at FanDuel and receive a 20% deposit bonus up to $500
Play Now
Sign up at FanDuel and receive a 20% deposit bonus up to $500
More Liga MX Predictions & Odds
Toluca vs Monterrey Prediction, Betting Lines & Picks
After taking part in an international match just a few days earlier, Club America could face some troubles against Tigres this Liga MX weekend.
Liga MX
9 April | 07:42 | Cesar Hernandez
Tigres vs Club America Prediction, Betting Lines & Picks
After taking part in an international match just a few days earlier, Club America could face some troubles against Tigres this Liga MX weekend.
Liga MX
8 April | 07:55 | Cesar Hernandez
Cruz Azul vs Chivas Prediction, Betting Lines & Picks
Can Cruz Azul earn 12 consecutive Liga MX victories in a row? Or will Chivas find a way this weekend to stop their winning ways...
Liga MX
8 April | 06:55 | Cesar Hernandez
Cesar Hernandez
Freelance writer Cesar Hernandez is a specialist in all things American and Mexican soccer. He has written for ESPN FC, The Athletic, The Guardian, FourFourTwo, VICE Sports and several other publications. Along with writing and previous radio appearances on the BBC, talkSPORT and SiriusXM FC, Cesar is also a member of the Mexican Soccer Show podcast.
Email: [email protected]