There are doubts regarding Santos' latest batch of good games
Santos have needed to rely on goalkeeper Carlos Acevedo, who must still fine-tune his talents
Tijuana's Fabian Castillo is gaining momentum with his long list of dribbling and distribution in the final third
Santos Laguna vs Club Tijuana Odds
Odds from DraftKings. Get up to a $1,000 sign-up bonus at DraftKings today or check out more offers and promo codes for the best online sportsbooks.
Santos Laguna vs Club Tijuana Predictions and Picks
Boosted by a couple of recent wins, Santos is heading into this weekend's game as the favorites in the clash against Tijuana. With more goals scored and a better goal differential than their upcoming opponents, it makes sense as to why the odds are in the favor.
Nonetheless, there isn't much in between these two rosters and squads. Tijuana themselves have also looked ready in the near future to truly start finding their rhythm under new manager Pablo Guede. It's a stretch to say that Tijuana will win, but as it'll be explained below, it won't be much of a risk to assume that they could at least keep things level on Sunday.
Pick:
The tie +240
How to Watch Santos Laguna vs Club Tijuana
Santos Laguna vs Club Tijuana Information
What
Santos Laguna vs Club Tijuana
Where
Estadio Corona (Torreon, Mexico)
When
Sunday, October 11th at 8:00 PM ET
How to Watch
Fox Sports 1
Delayed by positive COVID-19 cases that have thrown some slight turbulence into Tijuana's schedule, this weekend's match between the border town team and Santos was initially supposed to be in the cards last month.
In theory, the club should be reeling from its setback due to the health crisis, right? Oddly enough, they've been doing surprisingly fine since having a couple of their September matches delayed.
After being forced to quarantine and not being able to play a league match for 16 days, Tijuana returned to the pitch last week and found a way to escape with four points in their previous two games. Mind you, this was a team that had to squeeze in those two matches in just five days.
Which isn't to say that Santos won't give them any trouble.
Following a rocky start to September that included two losses and one draw, Santos has since earned two consecutive victories.
And yet, as tempting as it might be to assume that they'll continue this form, Santos still has a couple of issues that could re-emerge this weekend.
Will Santos Be Able To Keep Up Their Goalscoring Rate?
As short-lived as their current turnaround is, Santos deserves credit for excelling in their last couple of games. Four goals scored and only one allowed in two matches is obviously something to be proud of.
That said, if we're looking at how the team has performed overall this season, it's fair to wonder if their recent games are just a flash in the pan.
In comparison to the rest of the league, Santos has the fifth-worst xG rating (14.11) over the entirety of the season. For those who could point out that they still have a game in hand, when looking at their xG per shot, the numbers are even more depressing.
With a lowly rating of 0.088 xG per shot — which speaks volumes about the number of non-threatening shots that they take — Santos have the second-worst rating in the league. Coupled with the league's worst overall percentage of shots on target (28.6%), you begin to wonder if Santos is either lucky in their latest games or perhaps turning their attack around.
Most importantly, there is another factor to consider when discussing how Santos has been able to find their occasional moments of magic.
Santos Have Relied On Young Goalkeeper Carlos Acevedo
Here's some quick trivia: Which goalkeeper in the league has collected the most saves so far this season? Is it Club America superstar Guillermo Ochoa? The high-flying and dominant Alfredo Talavera for Pumas? Or perhaps is it the up-and-coming Luis Angel Malagon from Necaxa?
It's actually Santos' Carlos Acevedo. With 53 saves so far this season, the 24-year-old from Torreon has been invaluable for his squad. Nevertheless, the reason why he has so many saves is due to the fact that no other goalkeeper in the league has faced more shots either.
As vital as Acevedo has been, he's also occasionally positioned in strange situations that have opened up opportunities for the opposing players. His handling of the ball also needs some work. While he's obviously a promising prospect that could eventually earn a call-up to the national team, he's also a fairly inexperienced goalkeeper that is capable of making errors that have led to a handful of Santos' losses.
Tijuana's Fabian Castillo Might Be One Of The Most Underrated Players In The League
If you ask casual fans of Liga MX about the very top players in the competition, a handful of names immediately come to mind: Andre-Pierre Gignac, Jonathan Rodriguez, Rogelio Funes Mori, Luis Montes, Rafael Carioca, Ochoa and others will likely be at the top of the list.
But what about Fabian Castillo?
Appearing to gain more and more confidence with each passing week, the Colombian now leads the league in dribbling and is near the top of the charts when it comes to key passes. As a focal point in the attack, the pacey and crafty midfielder has looked brilliant as of late for Tijuana.
Due to another goal or assist, expect Castillo to once again be a candidate for a Man Of The Match-like performance this weekend.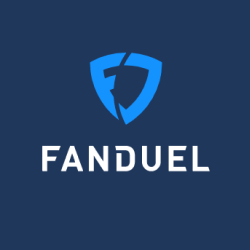 Get a deposit bonus up to $500!
Sign up at FanDuel and receive a 20% deposit bonus up to $500
Play Now
Sign up at FanDuel and receive a 20% deposit bonus up to $500
More Liga MX Predictions & Odds
Chivas vs Club Tijuana Prediction, Betting Odds & Picks
In the chase for a much-coveted Liga MX playoff spot, Chivas might have issues claiming a win over the visiting Club Tijuana this Saturday.
Liga MX
15 April | 07:46 | Cesar Hernandez
Club America vs Cruz Azul Prediction, Betting Odds & Picks
Club America have all of the resources to snap Cruz Azul's winning streak and claim a win in this Liga MX weekend's Clasico Joven.
Liga MX
15 April | 06:56 | Cesar Hernandez
Toluca vs Monterrey Prediction, Betting Lines & Picks
After taking part in an international match just a few days earlier, Club America could face some troubles against Tigres this Liga MX weekend.
Liga MX
9 April | 07:42 | Cesar Hernandez
Cesar Hernandez
Freelance writer Cesar Hernandez is a specialist in all things American and Mexican soccer. He has written for ESPN FC, The Athletic, The Guardian, FourFourTwo, VICE Sports and several other publications. Along with writing and previous radio appearances on the BBC, talkSPORT and SiriusXM FC, Cesar is also a member of the Mexican Soccer Show podcast.
Email: [email protected]