https://www.tolucafc.com/
Toluca have been able to temper the high-tally of goals they've allowed earlier in the season
On the other end of roster, Toluca's attack should be set for another impressive performance in the final third
Santos' displays this season, especially away from home, have been less than exciting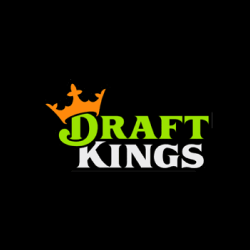 Get a deposit bonus up to $500!
Sign up at DraftKings and receive a 20% deposit bonus up to $500
Play Now
Sign up at DraftKings and receive a 20% deposit bonus up to $500
Toluca vs Santos Laguna Odds
Odds from BetMGM. Get up to a $500 sign-up bonus at BetMGM NJ today or check out more offers and promo codes for the best online sportsbooks.
Toluca vs Santos Laguna Predictions and Picks
Regardless of their latest 1-0 loss at home to Juarez, Toluca typically plays well in their high-altitude matches on Sunday afternoons. With a better attack than Santos, Toluca should sneak by with a win against a team that still sits behind them in Liga MX's league table.
Pick:
Toluca for the win +135
How to Watch Toluca vs Santos Laguna
Toluca vs Santos Laguna Information
What
Toluca vs Santos Laguna
Where
Estadio Nemesio Diez (Toluca, Mexico)
When
Sunday, September 20th at 1:00 PM ET
How to Watch
Univision, TUDN
On any other given season, this would be a match-up between two teams sitting within the league's top six or seven spots. Although they aren't exactly giants in the Mexican soccer scene, Toluca and Santos are clubs that Liga MX fans would typically expect to see in the playoffs.
This season? Let's just say that there is room for improvement for both teams.
For Santos, the injury to midfielder Brian Lozano has completely deflated most of their playmaking and goalscoring opportunities. With just 10 goals in 10 games, Los Guerreros have drifted through the lower half of the league table in the last couple of months.
Looking over at Toluca, there has been a fascinating yet bizarre mixture of unexpected wins and calamitous losses all tangled together in a chaotic string of high-scoring games. That said, the backline of Los Diablos Rojos has made some progress this month…
Despite Winless Streak, Toluca's Defense Is Improving
At the risk of praising a team that has yet to win since August 23rd, we do have to give credit to what Toluca have done recently to avoid stunning losses. Once a team that allowed eight goals over just a two-game stretch a few weeks back, Toluca have since only let opponents find the back of the net twice in the last two games.
If that seems like we might be clutching at straws, it's important to remember that they previously went through an eight-game run which allowed a whopping 18 goals.
Assuming the defense can maintain this run of form, all that's needed is for the attack to put up some of the numbers they have been able to accumulate so far this season.
Toluca Are Due For More Success In The Final Third
Even if they are on the receiving end of a thrashing, if there's one thing we've seen from Toluca time and time again, it's their ability to regularly find the back of the net.
Of their 10 games this season, they've only gone once without scoring at least one goal. In fact, if we're looking at xG (expected goals) numbers from the entire season so far, Toluca is ranked sixth in the league. They are also ranked fifth when it comes to xG per shot.
As long as striker Alexis Canelo has a good day out on the pitch or that a playmaker like Rubens Sambueza is at his best, Toluca should be able to find plenty of joy against an opposition that has struggled with closing down space in defense.
Santos Continue To Be A Work In Progress
One win in the last eight games isn't exactly a sign of success. Coupled with Lozano's injury and the exits of key players such as Jonathan Orozco, Eryc Castillo, and Gerardo Arteaga, Santos has struggled with finding answers to a number of questions that have started to emerge.
Away from home, they have also yet to find an ideal gameplan. In their previous 13 trips outside of their ground in Torreon, Santos has only been able to accumulate one win.
In the baking sun at high elevation in Toluca, don't expect Santos to suddenly start thriving in a road game.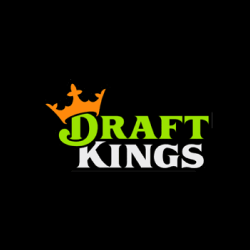 Get a deposit bonus up to $500!
Sign up at DraftKings and receive a 20% deposit bonus up to $500
Play Now
Sign up at DraftKings and receive a 20% deposit bonus up to $500
More Liga MX Predictions & Odds
San Luis vs Chivas Prediction, Betting Odds & Picks
After outplaying their last two opponents that held them to a 1-1 draw, Chivas should now look to earn a victory against a broken San Luis.
Liga MX
January 21
Santos Laguna vs Tigres Prediction, Betting Odds & Picks
Santos Laguna have a tendency to suppress teams at home, but against Tigres, expect the visiting Concacaf Champions League winners to take the win.
Liga MX
January 17
Monterrey vs Club America Prediction, Betting Odds & Picks
In what will be the must-watch Liga MX game of Week 2, there will be very little separating Monterrey and Club America.
Liga MX
January 16
Cesar Hernandez
Freelance writer Cesar Hernandez is a specialist in all things American and Mexican soccer. He has written for ESPN FC, The Athletic, The Guardian, FourFourTwo, VICE Sports and several other publications. Along with writing and previous radio appearances on the BBC, talkSPORT and SiriusXM FC, Cesar is also a member of the Mexican Soccer Show podcast.
Email: [email protected]