Dodgers deep lineup leading the way to a superb season
Clayton Kershaw continues to shine since early IL stint
Ice cold Diamondbacks try to play spoiler after a disappointing stretch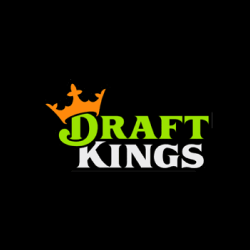 Get a deposit bonus up to $500!
Sign up at DraftKings and receive a 20% deposit bonus up to $500
Play Now
Sign up at DraftKings and receive a 20% deposit bonus up to $500
Diamondbacks vs Dodgers Odds
Odds from BetMGM. Get up to a $500 sign-up bonus at BetMGM NJ today or check out more offers and promo codes for the best online sportsbooks.
Diamondbacks vs Dodgers Predictions and Picks
The Dodgers should win this game, but that's too easy and there's no juice taking the money line. But Kershaw is on one right now and a Dodgers offense that was slowed yesterday should come back with a big game. We like the Dodgers with the spread.
Pick:
LA Dodgers -2.5 +110
Betting record through 9/1/20 (22-18-1)
Trends
Dodgers are 1-8 in last nine games vs. left-handed starter
Diamondbacks are 1-12 in last 13 overall
Diamondbacks are 3-15 in last 18 road games as underdog
Diamondbacks are 2-5 in last seven Thursday games
Diamondbacks are 5-3 in last eight games vs. team above .500
Under is 5-1 in Diamondbacks last six games as underdog
Under is 6-2 in Diamondbacks last eight Thursday games
Under is 10-3 in Diamondbacks last 13 overall
Under is 16-7-1 in last 24 games as road underdog
Over is 7-3-1 in last 11 meetings in Los Angeles
Dodgers are 42-14 in last 56 games as favorite
Under is 6-2-1 in Dodgers last nine Thursday games
Under is 5-1 in last six meetings
How to Diamondbacks vs Dodgers
Diamondbacks vs Dodgers Information
What
Arizona Diamondbacks vs Los Angeles Dodgers
Where
Dodger Stadium, Los Angeles, CA
When
Thursday, September 3, 2020, 9:40 PM EST
How to Watch
Spectrum SportsNet, Fox Sports Arizona
Dodgers, the Best Team in Baseball, Somehow Still Underrated
There's a lot of talk about the hottest teams in baseball. People are discussing the Rays – and rightfully so – who are 20-4 in their past 24 contests. People are talking about the Blue Jays, who are 11-5 in their past 16. People are talking about the White Sox, who even with dropping the past two games are 12-5 in the last 17. Heck, people are talking about the Tigers, who are 6-1 in the last seven.
Somehow, people aren't talking about the Dodgers, because this is just expected right now. Los Angeles is rolling, going 17-3 in its past 20, and now is five games clear of the Padres atop the division.
It's due in large part to the incredible depth of the lineup, which has a different player leading in every major category. Corey Seager leads the team in average (.311), Mookie Betts leads in home runs (11), RBI (26), and hits (40), Justin Turner leads in on-base percentage (.384) and Max Muncy has a team-high in walks (22).
Oh, and we haven't mentioned the reigning NL MVP in Cody Bellinger who has 10 home runs and 22 RBI in 35 games.
The Dodgers depth is unmatched anywhere in the league — except potentially the Yankees when they're healthy – which is what makes them the favorite night in and night out.
Diamondbacks Disappoint in Shortened 2020 Season
For a few people, the Diamondbacks were a sneaky pick to surprise and contend for the NL West crown this season. Maybe a bit too sneaky.
After a 10-3 stretch got them a season-high two games above .500, the Diamondbacks did a straight nose-dive, going 1-12 in their past 13 games.
That cold spell was the main reason they were sellers at the deadline, trading Archie Bradley, Andrew Chafin, Robbie Ray, and Starling Marte. Things have been going so poorly in Phoenix, General Manager Mike Hazen penned a letter to the fan base to explain the strategy and share in their disappointment.
There isn't much left this team can do except spoiling others' dreams. They'll try to do that and salvage a game against the Dodgers on Thursday.
Clayton Kershaw Back to Form
Clayton Kershaw was expected to start on Opening Day for what feels like the 87th time.
However, he woke up with back tightness and had to go on the 10-day IL causing some concerns. Those worries were quickly alleviated once he returned to the rotation, returning back to All-Star form (if there were an All-Star game this year).
Kershaw is 4-1 on the year, with a 1.80 ERA and 0.77 WHIP, and has struck out 33 batters while issuing just four walks. And he's gotten better as the year has gone on, going six or more innings in each of his past three starts while holding opponents to one run or fewer during that span.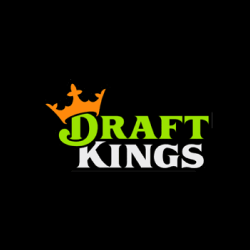 Get a deposit bonus up to $500!
Sign up at DraftKings and receive a 20% deposit bonus up to $500
Play Now
Sign up at DraftKings and receive a 20% deposit bonus up to $500
More MLB Predictions & Odds
Where Can I Bet on MLB Games Legally?
If you're wondering where and how to bet on MLB games legally within the United States, we got you covered.
MLB
December 8
Tampa Bay Rays vs Los Angeles Dodgers Game 6 Predictions, Odds & Picks (October 27)
Take a look at the odds, predictions, and picks for Rays vs Dodgers on October 27, 2020.
MLB
October 27
Tampa Bay Rays vs Los Angeles Dodgers Game 5 Predictions, Odds & Picks (October 25)
Take a look at the odds, predictions, and picks for Rays vs Dodgers on October 25, 2020.
MLB
October 25
Tony Garcia
Tony writes about baseball for WSN.com after recently graduating with his Masters from the Medill School of Journalism at Northwestern University. Prior to that, Tony was a local sports reporter for MLive Media Group, based out of Jackson, Michigan where he covered everything from high school to professional sports. He graduated from Michigan State in 2015 with a degree in journalism. During his time there he covered the Michigan State football and men's basketball teams from 2013-15 and hosted a sports radio show on WDBM 89FM.