The playoffs before the playoffs
Both teams on hot streaks
Which Sonny Gray will show up?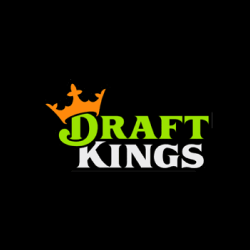 Get a deposit bonus up to $500!
Sign up at DraftKings and receive a 20% deposit bonus up to $500
Play Now
Sign up at DraftKings and receive a 20% deposit bonus up to $500
Brewers vs Reds Odds
Odds from DraftKings. Get up to a $1,000 sign-up bonus at DraftKings today or check out more offers and promo codes for the best online sportsbooks.
Brewers vs Reds Predictions and Picks
Both teams are absolutely desperate for a win and both are playing well. Even though Sonny Gray has been rough of late, we're expecting him to bounce back and a hot Cincinnati offense to remain that way. We like the Reds money line and against the spread.
Reds to win -162

Reds -1.5 +135
Betting record through 9/20/20 (33-27-1)
Trends
Brewers are 4-1 in last five
Brewers are 2-8 in last 10 road games
Brewers are 1-7 in last eight road games vs. a right-handed starter
Under is 3-1-1 in Brewers last five games as a road underdog
Under is 12-3-3 in Brewers last 18 road games vs. right-handed starter
Brewers are 9-4 in last 13 meetings in Cincinnati
Under is 8-3-1 in last 12 meetings in Cincinnati
Reds are 6-0 in last six vs National League Central
Reds are 8-1 in last nine overall
Reds are 7-1 in last eight as a home favorite
Reds are 2-6 in last eight Tuesday games
Under is 4-2 in Reds last six overall
Under is 8-4-1 in last 13 vs National League Central
Under is 10-4-1 in Reds last 15 games during game two of a series
How to Watch Brewers vs Cincinnati
Brewers vs Cincinnati Information
What
Milwaukee Brewers vs Cincinnati Reds
Where
Great American Ball Park, Cincinnati, OH
When
Tuesday, September 22, 2020, 6:40 PM EST
How to Watch
Fox Sports Ohio, Fox Sports Wisconsin
Playoff Push Starts Now
Even if the playoffs technically haven't started, they've already begun for a handful of National League teams. Two of those teams are the Brewers and Reds.
The Dodgers, Padres, Cubs, and Braves all either have playoff spots locked up, or essentially do. That leaves the Marlins, Phillies, Cardinals, Reds, Brewers, and Giants who are all within two games of .500 vying for the other positions. Whoever finishes second in the NL East – Marlins or Phillies will get one – and the same is true in the Central, with the Cardinals and Reds, both one game over .500, and the Brewers one game under.
It's all going to solve itself, though. The Brewers play their next two games against the Reds and then finish with five consecutive games against the Cardinals. The Reds have an equally difficult schedule, playing their next two against Milwaukee before finishing with a three-game set in Minnesota.
Each of these teams' games over the final week comes against teams who have playoff expectations, so like it or not, even though it's not October, it's officially winning or go home time.
We will call that advantage Milwaukee, who made the postseason each of the past two years, while the Reds haven't been in the postseason since a Wild Card appearance in 2013 and haven't won a playoff series since the 1994 NLDS against the Dodgers.
Both Teams Playing Their Best Ball
Even two weeks ago, it looked like almost a certainty that Milwaukee and Cincinnati would be on the outside looking in at the playoffs.
Since winning on opening day, the Reds hadn't been above .500 until their 6-3 win over Milwaukee on Monday. That's their eighth win in the past nine days during which time they took a series from the Cardinals, took a series from the White Sox, and swept a four-game set against the Pirates.
Milwaukee still has never been above .500 but got to .500 on Sunday (26-26) for the first time since they were 10-10 on August 16. They're now one game below but have won five of their past seven and feel good about where they sit with one week remaining in the season.
Which Sonny Gray Will Show Up?
September hasn't been kind to Sonny Gray. In his seven starts in July and August, Gray was sensational, going 5-1 with a 1.94 ERA, giving up just eight earned runs and striking out 55 batters in 41.2 innings.
His two starts in September have been the exact opposite. Gray has pitched a combined four innings in September – one start against the Cardinals and one against the Cubs – and he's given up 11 earned runs on 11 hits, with six walks and just five strikeouts as his ERA has ballooned from sub-2 to 3.94. The Reds have been outscored 24-7 in those two starts.
Gray will face off against Brett Anderson on Tuesday, who has been solid of late. Anderson is 3-3 on the year with a 4.38 ERA and 1.36 WHIP.
Anderson picked up the win his last time out against the Cardinals, going six innings and giving up just two runs. He also had one of his best starts of the year against the Reds on Aug. 24, when he out-dueled Trevor Bauer in a 4-2 win, when he went six innings and gave up just two runs on five hits.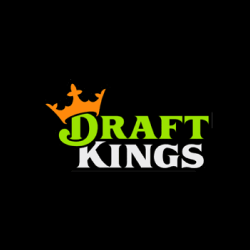 Get a deposit bonus up to $500!
Sign up at DraftKings and receive a 20% deposit bonus up to $500
Play Now
Sign up at DraftKings and receive a 20% deposit bonus up to $500
More MLB Predictions & Odds
Where Can I Bet on MLB Games Legally?
If you're wondering where and how to bet on MLB games legally within the United States, we got you covered.
MLB
December 8
Tampa Bay Rays vs Los Angeles Dodgers Game 6 Predictions, Odds & Picks (October 27)
Take a look at the odds, predictions, and picks for Rays vs Dodgers on October 27, 2020.
MLB
October 27
Tampa Bay Rays vs Los Angeles Dodgers Game 5 Predictions, Odds & Picks (October 25)
Take a look at the odds, predictions, and picks for Rays vs Dodgers on October 25, 2020.
MLB
October 25
Tony Garcia
Tony writes about baseball for WSN.com after recently graduating with his Masters from the Medill School of Journalism at Northwestern University. Prior to that, Tony was a local sports reporter for MLive Media Group, based out of Jackson, Michigan where he covered everything from high school to professional sports. He graduated from Michigan State in 2015 with a degree in journalism. During his time there he covered the Michigan State football and men's basketball teams from 2013-15 and hosted a sports radio show on WDBM 89FM.