Casey Mize makes his Comerica Park debut
Chicago Cubs try to get back to winning ways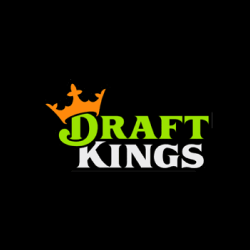 Get a deposit bonus up to $500!
Sign up at DraftKings and receive a 20% deposit bonus up to $500
Play Now
Sign up at DraftKings and receive a 20% deposit bonus up to $500
Cubs vs Tigers Odds
Odds from BetMGM. Get up to a $500 sign-up bonus at BetMGM NJ today or check out more offers and promo codes for the best online sportsbooks.
Cubs vs Tigers Predictions and Picks
The last time Casey Mize pitched, we picked the Tigers to beat the other team from Chicago. That didn't work, when they blew their two-run lead in the fifth and ultimately lost the game after giving up two runs in the eighth. That was against a red-hot offense and this Cubs team isn't hitting like the White Sox were. Mize throws six innings, the Tigers continue their solid interleague play and they win outright – we like the Tigers money line.
Pick:
Detroit Tigers to win +125
Betting record through 8/23/20 (17-15-1)
Trends
Cubs are 4-0 in last four road games
Cubs are 7-1 in last eight Monday games
Cubs are 5-1 in last six road games as favorite
Cubs are 12-4 in last 16 games as favorite
Over is 5-1 in Cubs last six games vs team with a winning record
Tigers are 6-2 in last eight interleague games
Tigers are 0-4 in their last four home games following a road trip of seven or more days
Under is 5-1 in Tigers last six interleague home games
Under is 6-2 in Tigers last eight interleague home games vs. team with winning record
How to Watch Chicago Cubs vs Detroit Tigers
Chicago Cubs vs Detroit Tigers Information
What
Chicago Cubs vs Detroit Tigers
Where
Comerica Park, Detroit, MI
When
Monday, August 24, 2020, 7:10 PM EST
How to Watch
Fox Sports 1
Casey Mize a Sight for Detroit's Sore Eyes
The Tigers aren't winning anything of consequence this season, currently sitting in fourth in the AL Central. However, they have turned the page on their rebuild and are at the point where they're finally calling up some of their top picks who have been ruminating in the minor leagues the past few years.
Nobody has given more reason for excitement in the motor city than Casey Mize. The former number one overall pick in the 2018 draft made his MLB debut on Wednesday and his final line didn't nearly do justice to the performance he put on.
Mize threw 4.1 innings, giving up seven hits and three earned runs while striking out seven. Two of the three runs scored on Mize came on seeing-eye hits and there was very little consistent hard contact against the former Auburn star.
On the whole, he showed exactly why the Tigers are excited about this aspect of their future. A mid-90s fastball, devastating splitter and ability to throw a breaking ball for strikes – three plus pitches and a demeanor that wasn't in the slightest bit phased by the bright lights of a lifelong dream coming true.
While the Tigers lost the game – and ultimately got swept by the White Sox – they have had some life breathed into them after snapping a 20-game losing streak to the Cleveland Indians and taking the road series this past weekend. Now they turn to their ace of the future to use that momentum and try and secure another win.
Cubs Glad Crosstown Rivalry Is Over
Did you hear that loud music? The champagne popping? The song 'Hallelujah' playing in the background? That was all the Cubs celebrating the fact they don't have to see Jose Abreu again for another month.
Abreu went supersayan against the north side rival, hitting six – yes, six – home runs in the three-game series. That tied an MLB record for most home runs in a series. Despite that mark, the Cubs were able to salvage the final game of the set and now travel to Detroit with a three-game lead in the division.
However, all hasn't gone as smoothly as the Cubs' 17-10 record would indicate. Chicago is 4-7 in its last 11 games and 7-8 in its past 15. Additionally, they've only outscored their opponents by four runs – the lowest margin of any team with a winning record.
If they're going to get back in the win column and take this series, it's going to have to start with a recently dormant offense. The Cubs have tallied just 13 total runs the past five games.
Can Alec Mills Get Back on Track?
Alec Mills was a major reason the Cubs got off to a solid start this season. Everybody expected Yu Darvish to be sensational and felt the rotation would be in decent hands with the veteran presence of Jon Lester and Kyle Hendricks but Mills picking up wins in his first two contests helped tremendously, giving up just two runs and five hits in 13 innings.
That ended in a hurry, picking up losses in the past two games including his shortest outing of the season last time out – 3.2 innings, seven hits, six runs, two walks and just one strikeout against the Cardinals.
Mills started just six games prior to this season, earning a 1-1 record with a lifetime 4.76 ERA.
Chicago is in good shape to make the postseason but if it really has designs on making a run, back-end guys like Mills will have to step up.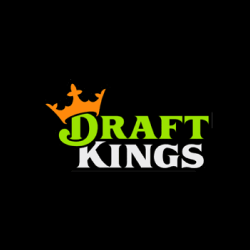 Get a deposit bonus up to $500!
Sign up at DraftKings and receive a 20% deposit bonus up to $500
Play Now
Sign up at DraftKings and receive a 20% deposit bonus up to $500
More MLB Predictions & Odds
Where Can I Bet on MLB Games Legally?
If you're wondering where and how to bet on MLB games legally within the United States, we got you covered.
MLB
December 8
Tampa Bay Rays vs Los Angeles Dodgers Game 6 Predictions, Odds & Picks (October 27)
Take a look at the odds, predictions, and picks for Rays vs Dodgers on October 27, 2020.
MLB
October 27
Tampa Bay Rays vs Los Angeles Dodgers Game 5 Predictions, Odds & Picks (October 25)
Take a look at the odds, predictions, and picks for Rays vs Dodgers on October 25, 2020.
MLB
October 25
Tony Garcia
Tony writes about baseball for WSN.com after recently graduating with his Masters from the Medill School of Journalism at Northwestern University. Prior to that, Tony was a local sports reporter for MLive Media Group, based out of Jackson, Michigan where he covered everything from high school to professional sports. He graduated from Michigan State in 2015 with a degree in journalism. During his time there he covered the Michigan State football and men's basketball teams from 2013-15 and hosted a sports radio show on WDBM 89FM.