(KBO) Doosan Bears vs Kiwoom Heroes - Predictions, Odds & Live Stream
Image Credit: Chung Sung-Jun/Getty Images. Pictured: Heroes OF Huh Jung-Heop
KBO TV and Live Streaming Info
Game Odds – Doosan Bears vs Kiwoom Heroes
Doosan Bears and Kiwoom Heroes face off in what will be a critical matchup in this 2020 KBO season. As the second and third seeds in the KBO, the winner of this series could gain a substantial lead over the other, while the loser could plummet as far down as fourth place.
Kiwoom Heroes will have a home-field advantage at Gocheok Sky Dome.
A win for Doosan Bears could bring them within half a game of second place.
A win for Kiwoom Heroes would give them a two and a half-game lead over third place.
Doosan Bears Team Notes
| | |
| --- | --- |
| Manager: | KIM Tae Hyung |
| Standing: | 28-19-0 (3rd in KBO) |
| Form: | L-W-L-W |
Likely Pitchers: Christopher Flexen, YOO Hee Kwan, HAM Deok Ju
Doosan Bears enter this series after a losing three-game matchup with NC Dinos. They've failed to drag themselves closer to the top position, and now face the possibility of falling even further in this matchup with second place Kiwoom Heroes.
This will be the first time that these teams will be meeting in a series this season – surprising for two of the top three seeds. Scheduling anomaly aside, Doosan will be more than prepared for this matchup. The Bears' strength very much lays in their abilities at bat. First in the KBO, Doosan are posting a .296 batting average on the season. They are pragmatic to say the least, ranking second in the league in runs (293), fourth in home runs (29), but first overall in sacrifice flies.
Doosan remains fantastic as a team at bat, with six different players posting an over .300 batting average. Jose Fernandez continues to be one of the best hitters in the KBO, leading the league in hitting average (.378), total hits (73), ranking second in on-base percentage (.434), and ranking third in total runs (38). Unfortunately, they were unable to register a single run in their recent 5:0 loss to NC Dinos.
The Bears' bullpen doesn't quite meet the standards that their hitting stable has set. Doosan's pitchers rank eighth overall in the KBO, with a 5.08 ERA over the course of 47 games. As a team, they are allowing 1.17 hits per inning but have allowed the second-least amount of home runs in the KBO.
HAM Deok-Ju has been their most prolific pitcher so far this season, allowing just a 2.66 ERA over the course of 19 games and 20 innings pitched – he's also fourth in the KBO in saves (7). When it comes to starters, Christopher Flexen remains their most reliable. Flexen has pitched 52 innings over nine games and is posting a 3.46 ERA. With 896 pitches on the season, he's allowed just 48 hits and three home runs.
Kiwoom Heroes Team Notes
| | |
| --- | --- |
| Manager: | SON Hyuk |
| Standing: | 30-18-0 (2nd in KBO) |
| Form: | W-W-L-W |
Likely Pitchers: HAN Hyun Hee, LEE Seung Ho, CHO Sang Woo
Kiwoom Heroes overtook Doosan Bears in the standings due to their success in their last series. Kiwoom's two game winning streak was enough to not only vault them over Doosan in the standings, but give them a 1.5 game lead over their competitors.
Kiwoom's strength in this matchup doesn't lie in their hitting game. Despite having a fantastic overall record, Kiwoom's batting ranks seventh in the KBO, as they post a .264 batting average. They are all or nothing hitters, considering they are second in the league in total home runs to contrast their batting average.
The Heroes have just a single regular hitter that hits over .300, that being LEE Jung Hoo who is posting a .371 average and accounts for seven of the team's home runs. Despite their overall poor hitting rate, PARK Dong Won, KIM Ha Seong, and PARK Byung Ho combine for 20 of the team's home runs. Five more players have scored three or more home runs.
Kiwoom Heroes are the cream of the crop when comparing bullpens. As a team they are first overall in the KBO, allowing just a 4.05 ERA while allowing the least amount of walks (114) this season. Their runs allowed (212) is second only to KIA Tigers' 204 on the season.
The Heroes' batch of relief pitchers and closers is fantastic. Three Kiwoom pitchers are posting an under 3.00 ERA while having pitched in at least 15 games. CHO Sang Woo is averaging an incredible .520 ERA despite 238 total pitches. In their most recent victory over KIA Tigers, Kiwoom Heroes prevented a single run from being scored by their opponents – with CHOI Won-tae pitching the winner.
Our Pick
WSN's Pick: Kiwoom Heroes def. Doosan Bears
This is an exciting matchup between a team of big hitters and a bullpen of fantastic pitchers. Due to Doosan's recent run of form, our edge goes to Kiwoom Heroes who threw an impressive shutout in their most recent match.
Bet on KBO with the best NJ sportsbooks!

21+ | NJ Only | T&C apply
Impressive range of bonuses
Best betting markets in NJ
1 of the world's top sportsbooks

Terms and conditions apply | 21+ | VA only
Lots of betting options
Daily odds boost
Great live betting section

21+ | Terms and conditions apply
Fastest payout platform
Many withdrawal options
Live Right Now feature
Bet on KBO with the best Indiana sportsbooks!

21+ | VA only | Gambling problem? Call 1-800-532-3500
Wide range of betting options
Top notch customer service
Great live betting section

21+ | NJ, WV, PA, IN, IL, CO, IA, TN, MI, VA only | T&C apply
Great banking options
Access to fantasy sports
Beginner friendly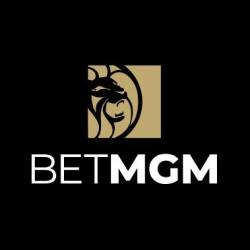 21+ | Terms and conditions apply
Parlays with enhanced odds
Impressive range of bets
$10 free bet every week
More KBO Predictions & Odds
(KBO) Doosan Bears vs SK Wyverns - Predictions, Odds & Live Stream
Take a look at the latest predictions, picks, and betting odds for the KBO baseball match between the Doosan Bears and SK Wyverns on June 25, 2020.
MLB
24 June | 09:20 | Christian Jope
(KBO) Hanwha Eagles vs Samsung Lions - Predictions, Odds & Live Stream
Check out the predictions, picks, and odds for the Hanwha Eagles vs Samsung Lions match on June 24, 2020.
MLB
23 June | 09:19 | Christian Jope
(KBO) Doosan Bears vs LG Twins - Predictions, Odds & Live Stream
Doosan Bears and LG Twins face off this Saturday, 20 June 2020 4:00 AM EST. Check out our odds, predictions and team notes here! …
MLB
19 June | 04:32 | Christian Jope