(KBO) Doosan Bears vs SK Wyverns - Predictions, Odds & Live Stream
Doosan Bears face off with SK Wyverns in a bid to climb closer to the top spot in the KBO.
Second in the KBO, Doosan Bears have 3.5 games to make up before claiming first.
Doosan infielder Jose Fernandez continues to be one of the leagues most prolific hitters.
KBO TV and Live Streaming Info
Game Odds – Doosan Bears vs SK Wyverns
Take a look at the latest odds for the Doosan Bears vs SK Wyverns match.
Doosan Bears and SK Wyverns meet in this matchup between teams ranked on opposite ends of the KBO league table. While Doosan has been doing everything they can to reach the top position in the league, SK have been working to stay out of last place.
SK Wyverns will have home-field advantage in this matchup.
A win for Doosan could bring them within less than three games from first place in the KBO.
A win for SK Wyverns would give them a three-game separation from last place.
Doosan Bears Team Notes
| | |
| --- | --- |
| Manager: | KIM Tae Hyung |
| Standing: | 26-16-0 (2nd in KBO) |
| Form: | W-W-W-W |
Doosan fans serenaded Jose Fernandez as he drove in a run during the 6th inning

(full video via BearSpotv at https://t.co/WTjH18bX0u) pic.twitter.com/qOeWlh5NyT

— Dan Kurtz (@MyKBO) March 23, 2019

Likely Pitchers: CHAE Ji Seon, LEE Yong Chan, PARK Jong Ki

Doosan Bears currently reside at second place in the KBO. While they have been on a fantastic five-game winning streak, they've failed to gain much ground on first place NC Dinos. A positive series against the vulnerable SK Wyverns could bring the gap between them and first place to less than two games.
Doosan Bears have been trading top position in terms of batting stats with NC Dinos all season long. At the moment, they are first in the KBO with a .299 hitting average. They are second overall in total runs (264) and lead the league in total hits (450).
The Bears have some of the best hitters in the league. Jose Fernandez is fourth in the league in average (.377), fourth in total runs (35), and first in total hits (66). They also have KIM Jae Hwan, who is ranked third in the league in RBI's (39). Sporting eight players hitting .300 or above, Doosan are the leagues most intimidating team at-bat.
When it comes to their bullpen, Doosan are a different story. They are eighth overall in the league, allowing a 5.00 ERA. Despite that, they allow the second-least amount of home runs in the league.
Chris Flexen threw the winning match for Doosan on Tuesday. While their starters are rather reliable, the depth of their squad will be tested. KIM Kang-ryul, CHAE Ji Seon, and Jo Je-yeong were excellent to close the game last time out. Manager KIM Tae Hyung will be looking for a similar performance from his closing squad.
SK Wyverns Team Notes
| | |
| --- | --- |
| Manager: | YOUM Kyoung Youb |
| Standing: | 12-30-0 (9th in KBO) |
| Form: | L-L-L-L |
Likely Pitchers: MOON Seung Won, PARK Jong Hun, Ricardo Pinto

The outlook for SK Wyverns doesn't look promising. They are ranked ninth in the KBO with a record of 12-30-0 and don't project to be anywhere near the playoff hunt. Still, a positive series could bring them as close as within three games of eighth place in the KBO.
SK Wyverns are poor in a lot of areas, especially at-bat. SK are posting a .239 batting average and are also ninth in the league in total runs (157). SK's inability to be stay consistent at-bat has been their downfall consistently. They scored only two runs in their first meeting on this series to Doosan's nine.
SK have a league low two hitters batting above .300 on the season. Despite that, regular contributions from players like CHOI Jeong and Jamie Romak have kept them afloat despite their consistency. It was Choi and Jeong and Choi Joon-woo who scored their only two runs in their first meeting against Doosan.
Only slightly better from the mound than they are at-bat, SK Wyverns' bullpen are ranked seventh in the KBO. As a team they are posting a 4.79 ERA and have allowed a league worst 176 walks on the year.
KIM Tae Hoon was ineffective in their first meeting with Doosan, so YOUM Kyoung Youb will be looking for some better production from the likes of MOON Seung Won, PARK Jong Hun, or Ricardo Pinto.
Our Pick
Doosan Bears have a serious advantage against SK Wyverns in this match and series overall. Unless Doosan put on a poor night at the mound, which they haven't shown in over a week, SK's chances are slim.
WSN's Pick: Doosan Bears def. SK Wyverns

Bet on KBO with the best NJ sportsbooks!

21+ | NJ Only | T&C apply
Impressive range of bonuses
Best betting markets in NJ
1 of the world's top sportsbooks

Terms and conditions apply | 21+ | NJ only
Lots of betting options
Daily odds boost
Great live betting section

21+ | Terms and conditions apply
Fastest payout platform
Many withdrawal options
Live Right Now feature
Bet on KBO with the best Indiana sportsbooks!

21+ | CO, IL, IN, PA, IA, MI, VA only | T&C apply
Wide range of betting options
Top notch customer service
Great live betting section

21+ | NJ, WV, PA, IN, IL, CO, IA, TN, MI, VA only | T&C apply
Great banking options
Access to fantasy sports
Beginner friendly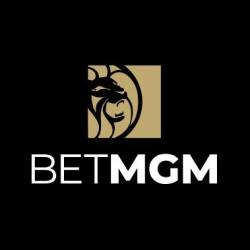 21+ | Terms and conditions apply
Parlays with enhanced odds
Impressive range of bets
$10 free bet every week
More KBO Predictions & Odds
(KBO) Doosan Bears vs LG Twins - Predictions, Odds & Live Stream
Doosan Bears and LG Twins face off this Saturday, 20 June 2020 4:00 AM EST. Check out our odds, predictions and team notes here! …
MLB
19 June | 04:32 | Christian Jope
(KBO) KT Wiz vs SK Wyverns - Predictions, Odds & Live Stream
KT Wiz vs SK Wyverns face-off this Thursday, June 18, 2020; 5:30 AM EST, check out our odds & predictions! …
MLB
17 June | 06:43 | Christian Jope
(KBO) Lotte Giants vs Kiwoom Heroes - Predictions, Odds & Live Stream
Lotte Giants vs Kiwoom Heroes face-off this Tuesday,16 June 2020; 5:30 AM EST, check out our odds & predictions! …
MLB
15 June | 08:46 | Christian Jope