Kenta Maeda tries to keep quality start streak alive
Brewers come into town on a roll
Minnesota, on a winning streak, still looking for bats to get going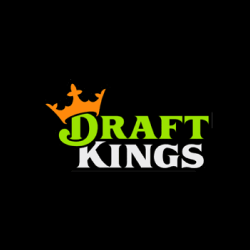 Get a deposit bonus up to $500!
Sign up at DraftKings and receive a 20% deposit bonus up to $500
Play Now
Sign up at DraftKings and receive a 20% deposit bonus up to $500
Brewers vs Twins Odds
Odds from BetMGM. Get up to a $500 sign-up bonus at BetMGM NJ today or check out more offers and promo codes for the best online sportsbooks.
Brewers vs Twins Predictions and Picks
The Brewers have been hot on the road (7-1 in the last eight) but Minnesota is so hard to beat as a favorite at home (9-1 in the last 10). The Twins haven't been scoring a lot of runs lately and we're going to go out on a limb and say that catches up with them. We're rolling with the Brewers with the spread and the under.
Picks:
Milwaukee Brewers +1.5 -154
Under 9 -110
Betting record through 8/16/20 (14-13-1)
Trends
Brewers are 6-1 in their last seven road games
Brewers are 4-1 in their last five games as a road underdog
Brewers are 8-1 in their last nine games when the total is set between 9.0-10.5
Brewers are 1-5 in their last six following an off day
Brewers are 0-4 in their last four game 1 of a series
Under is 13-3 in Brewers last 16 games on the road vs. a team with a winning record
Under is 8-2 in last 10 road games vs. right-handed starter
Under is 6-2 in Brewers last eight interleague games as a road underdog
Twins are 4-0 in their last four interleague games
Twins are 6-0 in their last six home games vs. right-handed starter
Twins are 9-1 in their last 10 Tuesday games
Under is 9-1 in Twins last 10 home games as a favorite
Under is 4-1 in Twins last five games as a favorite
How to Watch Milwaukee Brewers vs Minnesota Twins
Milwaukee Brewers vs Minnesota Twins Information
What
Milwaukee Brewers vs Minnesota Twins
Where
Target Field, Minneapolis, MN
When
Tuesday, August 18, 2020, 8:10 PM EST
How to Watch
MLB TV
Can Maeda Keep up His Quality Start Streak?
Kenta Maeda has been exactly what the Twins hoped he would be when they acquired him in a three-way trade with the Los Angeles Dodgers and Boston Red Sox.
Maeda, who spent the past four years with the Dodgers, is keeping runners off the bases in his first four starts. The Osaka, Japan native has thrown four games with the Twins, giving up three runs or fewer in each. His previous three outings have been quality starts, highlighted by his last outing against his Tuesday opponent, the Brewers.
Maeda needed just 85 pitches to go 6.2 innings, giving up just two runs and five hits, striking out five and walking one batter in a lopsided 12-2 victory.
On the year, Maeda is 3-0, with a 2.66 ERA and 0.72 WHIP.
Maeda has had success this year by continuing to dominate right-handed hitters, holding them to a .156/.156/.344 slash line. But he's always done that. Since he entered the league in 2015 Maeda is top five in right-handed opponent OPS behind four Cy Young Award winners: Max Scherzer, Jacob DeGrom, Clayton Kershaw, and Corey Kluber.
It's his development against lefties that's raised his game so far this year. Throughout his career, they've had a 252/.325/.426 slash line while this season through 23.2 innings they're just .154/.214/.212. That will come in handy against a lineup that's one-third left-handed, including the recently heating up Christian Yelich.
Brewers Heating Up
It's no coincidence that the Brewers are heating up as Christian Yelich's bat is getting going. The Brewers have yet to get above .500 this season. They've been 1-1, 2-2, 3-3, 5-5 and now 10-10 after winning three consecutive games.
Yelich had hits in each of those games, four total, and two extra-base hits while raising his average from .167 to .194. Those are paltry numbers for somebody who is considered a superstar, but it's a start and has the Brewers back in striking distance of one of the eight postseason spots in the NL.
Milwaukee took the final three in a four-game set against a previously red-hot Cubs team, all by one run
The question now is can Corbin Burnes continue to help their winning ways? Burnes has made just one start this season, allowing one run in 3.1 innings against the Cubs on July 25th. Since then, he's worked in the bullpen, but thrown 3.2 innings or more in each of his three relief appearances. Now he's back into the rotation and looks to continue to minimize contact.
Opponents are hitting just .151 against Burns, but he's walked 11 batters in 16 innings while posting a 3.38 ERA.
Can Twins Lineup Keep up With Its Staff?
As hard as it is to believe, it's been the Twins pitching staff that' bolstered the Twinkies to a 15-6 start in 2020. Their 3.44 team ERA ranks third in the majors, their opponents' batting average of .222 is seventh and their 1.14 WHIP ranks 10th.
Surprisingly, their offense actually ranks in the bottom half of the league in many major statistics including batting average (16th), total bases (16th), slugging percentage (18th), and OPS (21st).
Their saving grace has been their ability to hit the long ball, currently ranking fifth in the majors, so even though they aren't striking often when they do, it's usually big. But still, their offense, on the whole, has been quiet as of late, scoring four or fewer runs in seven of their past eight contests.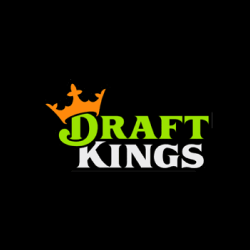 Get a deposit bonus up to $500!
Sign up at DraftKings and receive a 20% deposit bonus up to $500
Play Now
Sign up at DraftKings and receive a 20% deposit bonus up to $500
More MLB Predictions & Odds
Where Can I Bet on MLB Games Legally?
If you're wondering where and how to bet on MLB games legally within the United States, we got you covered.
MLB
December 8
Tampa Bay Rays vs Los Angeles Dodgers Game 6 Predictions, Odds & Picks (October 27)
Take a look at the odds, predictions, and picks for Rays vs Dodgers on October 27, 2020.
MLB
October 27
Tampa Bay Rays vs Los Angeles Dodgers Game 5 Predictions, Odds & Picks (October 25)
Take a look at the odds, predictions, and picks for Rays vs Dodgers on October 25, 2020.
MLB
October 25
Tony Garcia
Tony writes about baseball for WSN.com after recently graduating with his Masters from the Medill School of Journalism at Northwestern University. Prior to that, Tony was a local sports reporter for MLive Media Group, based out of Jackson, Michigan where he covered everything from high school to professional sports. He graduated from Michigan State in 2015 with a degree in journalism. During his time there he covered the Michigan State football and men's basketball teams from 2013-15 and hosted a sports radio show on WDBM 89FM.