Who can steal game four
Home field advantage essentially gone for Rays
Who to watch
Dodgers vs Rays Odds
Odds from DraftKings. Get up to a $1,000 sign-up bonus at DraftKings today or check out more offers and promo codes for the best online sportsbooks.
Dodgers vs Rays Predictions and Picks
A home run with two outs and nobody on in a five-run game ruined the under in game three, otherwise, we'd feel pretty good about where we stand coming into tonight's game. It's hard to see the Rays winning this one, but we do expect them to keep it close. We like the Rays with the spread and the over.
Picks:
Rays + 1.5 -114

Over 8 -113
Betting record through 10/23/20 (50-49-1)
Trends
Dodgers are 5-1 in last six playoff games
Dodgers are 3-6 in last nine world series games
Over is 5-1 in Dodgers last six interleague games
Over is 3-0 in this World Series
Over is 7-2 in Dodgers last nine overall
Over is 7-0 in last seven meetings
Rays are 4-0 in last four Saturday games
Rays are 17-4 in last 21 games following a loss
Rays are 9-4 in last 13 games vs. a team with a win % over .600
Rays are 1-5 in their last six World Series games
Over is 4-1 in Rays last five playoff games
How to Watch Dodgers vs Rays
Dodgers vs Rays Information
What
Los Angeles Dodgers vs Tampa Bay Rays
Where
Globe Life Field, Arlington, TX
When
Saturday, October 24, 2020, 8:08 PM EST
How to Watch
FOX
Biggest Game Yet of The Series
As a series goes on, the games only get bigger. That's obvious. But game four is the first truly big game where it feels like a must-win. Fall behind 3-1, and your hopes are almost surely gone. Even it up 2-2 and you're right back in it. The Rays know it's essentially a must-win situation and we expect them to treat it like that.
That said, they have the disadvantage in the pitching matchup, sending 28-year-old Ryan Yarborough out for just his second start of the MLB postseason. Yarborough was solid in his last start, going five innings and giving up just two runs on three hits and two walks while striking out five in a 5-2 victory over Houston.
However, in his one appearance against the Dodgers in game one, he gave up two hits in 0.2 innings. His numbers over the regular season were alright, but not great: 1-4, 3.56 ERA and 1.19 WHIP. Expect the Rays to have a relatively quick hook with the lefty if things start to go south, but they do need him to eat up some innings as best he can.
He face Julio Urias, who last appeared in game seven of the NLCS when he threw three perfect innings to end the series and propel the Dodgers to the World Series. Urias was 3-0 with a 3.27 ERA and 1.115 WHIP in the regular season, very similar numbers to Yarborough.
His last start came in game three against the Braves when the Dodgers turned the series around for good in a 15-3 win. Urias went five innings, giving up one run on three hits and striking out five. Urias has been solid for a few months, giving up two earned runs or fewer in each of his last seven starts.
---
Editor's Picks
---
No Home Field Advantage
Of course, both teams are without the benefit of a true home-field advantage. Dodger Stadium isn't rocking as it normally would be. Los Angeles isn't buzzing with excitement as it should be. And while the Rays usually have space crowds in the regular season, fans show up in October.
That said, the biggest difference is the surface this is played on. The Rays are dominant at Tropicana Field when they can play on their home turf. It changes the game more than almost any other stadium in their dome and while the new Globe Life Field also is in a dome, it's not the same as truly playing at home. That absolutely neutralized the Rays in game three and became another major point to watch in this series.
Player(s) to Watch
Each game, we look at a player to watch on each side that we feel can tip the tides, without choosing either Mookie Betts or Randy Arozarena. Those go without saying. Betts is the best player in the series and had two more hits on Friday. Arozarena is having one of the most historic postseasons of all time and is now tied for the most home runs (8) in a single playoff.
That said, we're looking for Corey Seager to have a big game. He had a game where he was relatively held in check in game three – no RBIs and only one hit – but he still managed to reach base three times. Seager wasn't quite as good against lefties this year, slashing .288/.333/.530 this season with 19 hits (seven for extra bases) in 66 at-bats.
For the Rays, we're watching Mike Zunino (if he gets the start). The lineup hasn't been announced, but since he was lifted from the game mid-way through yesterday, one would imagine he could go today. He's been cold in the World Series, 0-for-9 with one strikeout and just 1-for-17 in his last five games overall. However, he has pop from the bottom of the lineup and is a veteran who can come up big even in the middle of a cold streak.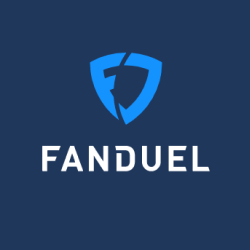 Get a deposit bonus up to $500!
Sign up at FanDuel and receive a 20% deposit bonus up to $500
Play Now
Sign up at FanDuel and receive a 20% deposit bonus up to $500
More MLB Predictions & Odds
Where Can I Bet on MLB Games Legally?
If you're wondering where and how to bet on MLB games legally within the United States, we got you covered.
MLB
8 December | 09:50 | Evan Henningsen
Tampa Bay Rays vs Los Angeles Dodgers Game 6 Predictions, Odds & Picks (October 27)
Take a look at the odds, predictions, and picks for Rays vs Dodgers on October 27, 2020.
MLB
27 October | 08:08 | Tony Garcia
Tampa Bay Rays vs Los Angeles Dodgers Game 5 Predictions, Odds & Picks (October 25)
Take a look at the odds, predictions, and picks for Rays vs Dodgers on October 25, 2020.
MLB
25 October | 11:30 | Tony Garcia
Tony Garcia
Tony writes about baseball for WSN.com after recently graduating with his Masters from the Medill School of Journalism at Northwestern University. Prior to that, Tony was a local sports reporter for MLive Media Group, based out of Jackson, Michigan where he covered everything from high school to professional sports. He graduated from Michigan State in 2015 with a degree in journalism. During his time there he covered the Michigan State football and men's basketball teams from 2013-15 and hosted a sports radio show on WDBM 89FM.