Now a best of three series
Game one rematch on the mound
Who to watch
New Users Only. Min. $5 Deposit. Eligibility restrictions apply. See DraftKings.com for details.
20K public contests per day
Play against friends privately
Win even if you don't finish 1st
New Users Only. Min. $5 Deposit. Eligibility restrictions apply. See DraftKings.com for details.
Dodgers vs Rays Odds
Odds from DraftKings. Get up to a $1,000 sign-up bonus at DraftKings today or check out more offers and promo codes for the best online sportsbooks.
Dodgers vs Rays Predictions and Picks
Runs are going to be harder to come by on Sunday night. This is going to be an old-fashioned, tight, low-scoring ball game and because of that, we expect it to be close. We like the under and the Rays with the spread.
Picks:
Under 8 -117

Rays + 1.5 -125
Betting record through 10/23/20 (50-49-1)
Trends
Dodgers are 14-2 in their last 16 interleague games vs right-handed starter
Dodgers are 6-2 in their last eight interleague games vs team with a winning record
Over is 4-0 in Dodgers last four games as a favorite
Over is 4-0 in this series
Over is 6-1 in Dodgers last seven games vs right-handed starter
Over is 13-3 in last 16 meetings
Over is 7-0 in last seven meetings with Rays as home team
Under is 5-2 in Rays last seven games following win
Rays are 6-2 in las eight interleague games
Rays are 5-2 in last seven interleague games as an underdog
Rays are 3-5 in last eight playoff games
How to Watch Dodgers vs Rays
Rays vs Dodgers Information
What
Los Angeles Dodgers vs Tampa Bay Rays
Where
Globe Life Field, Arlington, TX
When
Sunday, October 25, 2020, 8:08 PM EST
How to Watch
FOX
Best of Three
What was once a seven-game series has now essentially become a regular season, best-of-three series after the Rays improbably tied the series at two on Saturday. It's not surprising that the Rays won, but it was certainly surprising how they won this back-and-forth affair.
There was just one inning (the second) where no runs were scored, while multiple runs were scored in four of the last five innings. The Rays were down 2-0, 3-1, 4-2, 6-5, and 7-6 at different points in this game and came back every time.
The legend of Randy Arozarena continued to grow, as he was moved up to the two-hole and went 3-for-4 with three hits, including a home run that set the playoff record for most home runs in a single postseason (nine). But it was his walk in the ninth which ended up being the game-winning run. He scored from first on a Brett Phillips single with two outs in the ninth and the Rays down to their final strike. Chris Taylor bobbled the ball which prompted Rays third base coach Rodney Linares to give Arozarena the green light to try and win the game, but he stumbled rounding third base. He appeared dead to rights at the plate, but the relay throw from Max Muncy to Will Smith couldn't be handled, the ball rolled by Smith and Arozarena slid in headfirst to win the game.
The Rays essentially had a bullpen day, with seven different pitchers appearing in the game and only one of them throwing more than 1.1 innings.
However, the story could have been very different today. The Dodgers were one strike away from a commanding 3-1 lead and they played like a team on a mission. They knocked around a series-high 15 hits with Corey Seager and Justin Turner leading the way as they have all series. The two combined to go 8-for-10 with a home run each, five runs scored and three RBI.
All seven of the Dodgers runs came with two outs – which they've done all postseason and is generally demoralizing to the opposition. But the Rays never go down.
As inexplicable as this series has been, it somehow feels right. The Dodgers have been the best team in baseball all year so they've looked dominant. But those pesky Rays just play differently. Four outfielder formations. Switch their lineup around. Bullpen days. And winning one-run games. That's who the Rays are and that's why this series is tied at two.
---
Editor's Picks
---
Game One Rematch
If you thought the pressure was on Clayton Kershaw in game one, it's REALLY on him in game five. Kershaw turned in arguably the best World Series performance of his life the last time out: six innings, one run, two hits, one walk, eight strikeouts. Absolute dominance.
He now is tasked with matching that again in game five. The winner of game five in a best-of-seven series when it's tied at two wins the series more than 80 percent of the time.
Everybody knows the discussion on Kershaw – it doesn't need to be beaten to death yet again. A first ballot hall-of-famer who has more often than not come up short in the postseason. He can put that all to rest on Sunday night.
And he will once again be opposed by Tyler Glasnow, who seems to be at a disadvantage against the Dodgers lineup. Glasnow's "stuff" in terms of how devastating his individual pitchers are is just as good as Kershaw's. However, he doesn't have the same pitch ability.
He is quite at that savvy veteran level yet. Sometimes you need more than just pure arm talent, you need to know when to put your foot on the gas and when not. When to double up on a pitch and when to waste one. Glasnow is still learning that art form and against a team like the Dodgers whose lineup is stacked top to bottom, there are no easy outs.
That's why he struggled in game one, going 4.1 innings, giving up six earned runs on six hits, six walks and eight strikeouts. He was trying to do it all by himself. That's not going to cut it in game five. Not even close.
Who to Watch
This time we're going to switch things up and make Mookie Betts our player to watch. We had a rule about not picking the best player on the field because it feels too obvious, however after a relatively quiet past three games, that's the man to watch for Los Angeles.
Betts is 2-for-13 (both singles) with one RBI and one walk since his game one onslaught. He hasn't been the usual table-setter we've become accustomed to him being for the Dodgers and while that hasn't exactly mattered with the Dodgers averaging 6.5 runs per game this series, they're going to need their best player to show up to win the series. There's no question about that.
As for the Rays, we're looking at Manuel Margot. He's been sort of all of it or none of it in this series for the Rays. Margot is 4-for-12 with a walk in the series and three runs scored, but in his eight at-bats when he got out, seven of them came via the punchout.
We know this isn't your father's baseball. It's not about small ball and moving runners up anymore. But seven strikeouts in four games is a lot in any era, especially for a bat in the middle of the order. Let's see if Margot can have a big game despite facing a lefty – he hit just .222 vs. southpaws this year.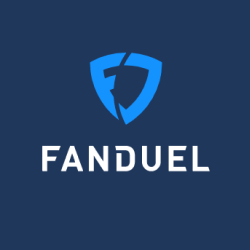 Get a deposit bonus up to $500!
Sign up at FanDuel and receive a 20% deposit bonus up to $500
Play Now
Sign up at FanDuel and receive a 20% deposit bonus up to $500
More MLB Predictions & Odds
Tampa Bay Rays vs Los Angeles Dodgers Game 6 Predictions, Odds & Picks (October 27)
Take a look at the odds, predictions, and picks for Rays vs Dodgers on October 27, 2020.
MLB
October 27
Tampa Bay Rays vs Los Angeles Dodgers Game 4 Predictions, Odds & Picks (October 24)
Take a look at the odds, predictions, and picks for Rays vs Dodgers on October 24, 2020.
MLB
October 24
Tampa Bay Rays vs Los Angeles Dodgers Game 3 Predictions, Odds & Picks (October 23)
Take a look at the odds, predictions, and picks for Rays vs Dodgers on October 23, 2020.
MLB
October 23
Tony Garcia
Tony writes about baseball for WSN.com after recently graduating with his Masters from the Medill School of Journalism at Northwestern University. Prior to that, Tony was a local sports reporter for MLive Media Group, based out of Jackson, Michigan where he covered everything from high school to professional sports. He graduated from Michigan State in 2015 with a degree in journalism. During his time there he covered the Michigan State football and men's basketball teams from 2013-15 and hosted a sports radio show on WDBM 89FM.