Survive and Advance
Dodgers one win away
Who to watch
Rays vs Dodgers Odds
Odds from DraftKings. Get up to a $1,000 sign-up bonus at DraftKings today or check out more offers and promo codes for the best online sportsbooks.
Rays vs Dodgers Predictions and Picks
The Dodgers know how to close out a series, doing so on their first opportunity in each of the first three rounds of the MLB postseason. That said, the Rays have more grit than any other team and the pitching edge in the game six matchup. We like the Rays money line and the under in this one. Bring on a game seven!
Picks:
Rays for the win +123

Under 8 -108
Betting record through 10/18/20 (51-48-1)
Trends
Rays are 5-0 in their last five after scoring two runs or less in the previous game
Rays are 6-3 in their last nine interleague games
Rays are 18-4 in their last 22 games following a loss
Rays are 11-4 in their last 15 Tuesday games
Rays are 14-6 in their last 20 games as an underdog
Rays are 5-1 in their last six interleague games vs. a right-handed starter
Rays are 3-6 in their last nine games
Over is 4-1 in the series
Over is 8-1 in last nine meetings
Dodgers are 6-2 in their last eight games
Dodgers are 21-7 in last 28 interleague games
Dodgers are 6-2 in last eight games as a favorite
How to watch Rays vs Dodgers
Rays vs Dodgers Information
What
Tampa Bay Rays vs Los Angeles Dodgers
Where
Globe Life Field, Arlington, TX
When
Tuesday, October 27, 2020, 8:08 PM EST
How to Watch
FOX
Survive and Advance
The Rays are in survival mode on Tuesday night. Down 3-2, the Rays have to play all out on Tuesday night – meaning using every disposable weapon in their bullpen. Not leaving anything until game seven. They worry about game seven if they can figure out a way to get there.
It will be 2018 Cy Young Award winner Blake Snell toeing the rubber for the Rays. The southpaw didn't quite last long enough in game two to pick up the win, but he put his team in a good spot, going 4.2 innings, giving up just two ouns on two hits and four walks while striking out a playoff-high nine batters. Snell threw just 88 pitches in that game – he's thrown fewer than 90 in four of his five postseason starts.
However, there's nothing to save his arm for now. Should he be rolling, the Rays could let him go 105 pitches or more. But as soon as it reaches the fourth inning or later, or if the Rays fall down by multiple runs, expect manager Kevin Cash to go to his dominant bullpen at any moment.
Dodgers One Win Away
The Dodgers have been so close in the past three seasons. Twice they've lost in the World Series, one time in a game seven. But now, they're one victory away from hoisting the commissioner's trophy for the first time since 1988.
It's been a full team effort for Los Angeles in the postseason. Joc Pederson leads the team with a .382 batting average. Max Muncy has been nearly impossible to get out, leading the way with a .461 on-base percentage. Corey Seager leads in pretty much everything else including home runs (8), RBIs (19), and hits (22).
That's not to mention Mookie Betts or Justin Turner who are both reaching base more than 35% of the time.
But if they're going to close this one out on Tuesday, they'll have to do it with their least proven pitcher of the postseason starters, Tony Gonsolin, who will make just the 17th start of his major league career.
Gonsolin's season has been crazy, after not making the Opening Day roster when he tested positive for Covid-19, then being sent down to Los Angeles's alternate training site at USC just a few weeks after his call up.
But when he did pitch, he was dominant, finishing the regular season with a 2.31 ERA and 46 strikeouts in 46.2 innings. That's why Baseball America named him Rookie of the Year.
However, the playoffs have been a different animal for the 26-year-old, who's given up eight earned runs in 7.1 postseason innings.
Player to Watch
For the Rays, we're going to watch the hottest hitter not named Randy Arozarena and that's Kevin Kiermaier. Kiermaier is 4-for-7 in the past two games with three runs scored.
He gives the Rays lineup length and while he's known for his defense, has done a fantastic job of turning it over to the top of the lineup in recent games.
The man to watch in Dodger blue is Joc Pederson. The man known for 'Joctober' has been hot the last three games, going 4-for-7 with a walk, a home run, three RBIs and no strikeouts. That said, he hasn't had much success in his career vs. left-handers, batting just .191, which makes his at-bats all the more important.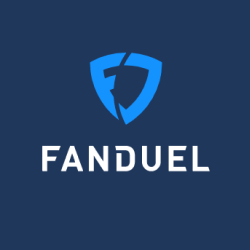 Get a deposit bonus up to $500!
Sign up at FanDuel and receive a 20% deposit bonus up to $500
Play Now
Sign up at FanDuel and receive a 20% deposit bonus up to $500
More MLB Predictions & Odds
Where Can I Bet on MLB Games Legally?
If you're wondering where and how to bet on MLB games legally within the United States, we got you covered.
MLB
8 December | 09:50 | Evan Henningsen
Tampa Bay Rays vs Los Angeles Dodgers Game 5 Predictions, Odds & Picks (October 25)
Take a look at the odds, predictions, and picks for Rays vs Dodgers on October 25, 2020.
MLB
25 October | 11:30 | Tony Garcia
Tampa Bay Rays vs Los Angeles Dodgers Game 4 Predictions, Odds & Picks (October 24)
Take a look at the odds, predictions, and picks for Rays vs Dodgers on October 24, 2020.
MLB
24 October | 12:17 | Tony Garcia
Tony Garcia
Tony writes about baseball for WSN.com after recently graduating with his Masters from the Medill School of Journalism at Northwestern University. Prior to that, Tony was a local sports reporter for MLive Media Group, based out of Jackson, Michigan where he covered everything from high school to professional sports. He graduated from Michigan State in 2015 with a degree in journalism. During his time there he covered the Michigan State football and men's basketball teams from 2013-15 and hosted a sports radio show on WDBM 89FM.