Brandon Lowe finds his swing
Buehler and Morton belong at this moment
Who to watch in pivotal game three
Dodgers vs Rays Odds
Odds from DraftKings. Get up to a $1,000 sign-up bonus at DraftKings today or check out more offers and promo codes for the best online sportsbooks.
Dodgers vs Rays Predictions and Picks
It doesn't feel wise to pick against either of these pitchers while they're both doing so well. So, we won't. We're taking the under and the Rays with the run spread.
Pick:
Rays +1.5 -122

Under 7.5 -109
Betting record through 10/21/20 (50-47-1)
Trends
Dodgers are 4-1 in their last five playoff games as a favorite
Over is 4-0 in Dodgers last four games vs American League East
Over is 6-2 in Dodgers last eight playoff games
Over is 6-0 in the last six meetings
Rays are 5-1 in their last six interleague games
Rays are 5-0 in their last five interleague games vs. a right-handed starter
Rays are 9-3 in their last 12 games following an off day.
How to watch Dodgers vs Rays
Dodgers vs Rays Information
What
Los Angeles Dodgers at Tampa Bay Rays
Where
Globe Life Field, Arlington, TX
When
Friday, October 23, 2020, 8:08 PM EST
How to Watch
FOX
Brandon Lowe Finds His Swing
And it didn't happen a second too soon. Brandon Lowe, the Rays best hitter for the entirety of the 2020 regular season had gone missing. Lowe led the Rays in nearly every major statistical offensive category this year, including batting average (.269), home runs (14), RBII (37), OBP (.362) and total hits (52).
Had you only tuned into the postseason it is understandable if this is hard to believe. Lowe has been a shell of his former self these past three weeks, going 6-for-56 (.107) prior to Wednesday night's game. He didn't have a single multi-hit game in the playoffs and struck out 19 times in 15 games.
On Wednesday, he belted two opposite-field home runs; one a solo shot in the first inning off of Tony Gonsolin and the other a two-run blast in the fifth off of Dustin May. That gave Tampa Bay a 5-0 lead which they were able to hold on to in a 6-4 win. That Tampa Bay made it this far without any production from Lowe was incredible. That he turned in one of his best performances of the year in a must-win game after enduring such a cold stretch is even more so. Lowe is back, and with it, so are the Rays.
Morton vs Buehler
If there's one thing we know about game three, it's that Charlie Morton can handle the pressure. The 36-year-old Morton who is at the end of his two-year, $30 million contract has proven that time and time again in the highest of leverage situations.
He won game seven in the ALCS for Houston in 2017. He won game seven in the World Series for Houston later that same year. And just last week, he won game seven in the ALCS for the Rays against his former Astros team, helping Tampa Bay avoid what would have been tied for the most historic collapse in baseball history. That set a major-league record for Morton with his fourth victory in a winner-take-all game in postseason history.
Morton has been dominant this postseason, giving up one run and 11 hits in 15.2 innings, walking only four and striking out 17. He's gone 13 consecutive innings without surrendering a run. This might be his toughest task yet, but he's expected to answer the challenge.
On the other side, Buehler is no stranger to the postseason either. After a shaky regular season that was cut short by injury, Buehler has rounded into form in the postseason. He's allowed just two earned runs in 15 innings, giving up 12 hits and nine walks while striking out 21.
The nine walks is alarming, but all nine came in his first two starts. Last Saturday against the Braves, Buehler out-dueled Max Fried in a must-win game six. He shoved for six innings, giving up seven hits, no runs, no walks and six strikeouts in his best start of the entire season.
Buehler has started one World Series game before in his career, back in 2018, and was nothing short of miraculous: seven innings, two hits, no walks, no runs and seven strikeouts as the Dodgers held on to win a 3-2 game in an 18-inning marathon. We're not expecting a lot of runs based on these two past performances.
---
Editor's Picks
---
Who to Watch
Outside of the two pitchers who are expected to turn in quality starts, we're eying one bat from each team to watch.
For the Dodgers, it's Cody Bellinger. Aside from two monstrous home runs in his postseason career – and that's a big aside because those can't be discounted — Bellinger has somewhat small in the postseason. In 50 career games and more than 200 plate appearances, Bellinger is hitting just .195 in the postseason with a .271 OBP.
Those numbers are both up a bit this year with a .235 average and .350 OBP and a very respectable .899 OPS, but still, Los Angeles needs more from the lefty slugger. Bellinger is 1-for-7 in this series, although the one hit was a two-run shot that gave the Dodgers a 2-0 lead early on in game one. But since then, he's 0-for-6 with two strikeouts.
For the Rays, we're looking at Willy Adames. The 25-year-old shortstop has been ice cold for the Rays, going 6-of-44 (.136) with 20 strikeouts. He's really been cold since Sept. 2 when his average was up to .322 more than halfway through the season. Since then, he's had just two (!) multi-hit games in his last 34 contests. Prior to that, he'd had 10 multi-hit games in his first 36 contests.
He's still getting on base – he has 20 walks in the  MLB postseason, so his on-base percentage in the playoffs is a respectable .345 – but the Rays need at least extra-base power out of him or for him to more effectively move the runners over with so much at stake in game three.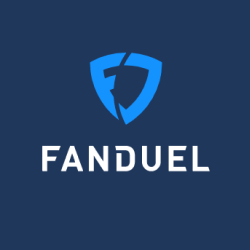 Get a deposit bonus up to $500!
Sign up at FanDuel and receive a 20% deposit bonus up to $500
Play Now
Sign up at FanDuel and receive a 20% deposit bonus up to $500
More MLB Predictions & Odds
Where Can I Bet on MLB Games Legally?
If you're wondering where and how to bet on MLB games legally within the United States, we got you covered.
MLB
8 December | 09:50 | Evan Henningsen
Tampa Bay Rays vs Los Angeles Dodgers Game 6 Predictions, Odds & Picks (October 27)
Take a look at the odds, predictions, and picks for Rays vs Dodgers on October 27, 2020.
MLB
27 October | 08:08 | Tony Garcia
Tampa Bay Rays vs Los Angeles Dodgers Game 5 Predictions, Odds & Picks (October 25)
Take a look at the odds, predictions, and picks for Rays vs Dodgers on October 25, 2020.
MLB
25 October | 11:30 | Tony Garcia
Tony Garcia
Tony writes about baseball for WSN.com after recently graduating with his Masters from the Medill School of Journalism at Northwestern University. Prior to that, Tony was a local sports reporter for MLive Media Group, based out of Jackson, Michigan where he covered everything from high school to professional sports. He graduated from Michigan State in 2015 with a degree in journalism. During his time there he covered the Michigan State football and men's basketball teams from 2013-15 and hosted a sports radio show on WDBM 89FM.