The greatest rivalry in baseball has its first meeting in 2020
Red Sox look to extend winning streak
Yankees try not to get phased by postponed series vs. Phillies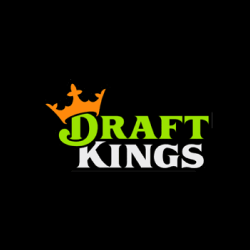 Get a deposit bonus up to $500!
Sign up at DraftKings and receive a 20% deposit bonus up to $500
Play Now
Sign up at DraftKings and receive a 20% deposit bonus up to $500
Red Sox vs Yankees Odds
The odds for this match are provided by DraftKings Sportsbook. Click on the odds below to head to DraftKings and place a bet.
Red Sox vs Yankees Predictions and Picks
The over/under is about as high as you'll see in baseball, but it doesn't matter. Neither pitcher has proven to be reliable and both of these lineups are extremely deep.
We're taking a double-dip because not only do we like the over we like the Yankees with the spread.
Our picks:
Over 10.5 (-122)
Yankees -1.5 (-124)
(Betting record in 2020 through 7/30: 5-5)
Trends
Yankees are 5-2 against the spread in their last seven games at home.
Over is 5-1-1 in Red Sox last seven games as a road underdog.
Over is 4-1 in Red Sox last five games vs. left-handed starter.
Over is 3-1-1 in Red Sox last five games vs. team with a winning record.
How to watch Boston vs New York
Red Sox vs Yankees Information

What
Boston Red Sox vs New York Yankees
Where
Yankee Stadium, Bronx, NY
When
Friday, July 31, 2020, 7:05 PM EST
How to Watch
YES, NESN
You know baseball is really back when the Yankees and Red Sox do battle. But for the first time in a long time, these teams are on completely different levels.
Boston doesn't have the pitching staff to make a run this season and with the hole in the lineup, Mookie Betts' departure made, this is a lineup to be wary of but not fearful.
Both teams come off of important wins on Thursday. The Red Sox ended their four-game slide on Wednesday and have now won two straight to move one below the .500 mark. The Yankees avoided dropping a game against the worst team in baseball, Baltimore, thanks to a three-run home run by Aaron Judge in the ninth.
Still, crazier things have happened than the Red Sox pulling this game out against the Yankees. We don't think that's going to happen, but here's what you should be watching in this one.
Jordan Montgomery has Arrived
The clamoring from Yankees fans can finally stop – he's back. Jordan Montgomery, who was expected to be a backend of the rotation arm in New York this year didn't make the Opening Day roster, much to the dismay of many Yankees supporters. Aaron Boone said it was due to roster flexibility – he wouldn't need to start until game 6, so until then he wanted to keep an extra bat.
He was slated to go in Game 6 on Wednesday against the Phillies, but Covid-19 delayed that too.
But at last, the 6-foot-6 southpaw is back in the rotation and appears to finally be at full health a little more than two years after he underwent Tommy John surgery.
Montgomery came onto the scene in 2017, going 9-7 with a 3.88 ERA and 1.23 WHIP, throwing 155.1 innings in 29 starts. He had a lethal curveball that season, with opponents hitting just .175 against it with a 42.8 percent whiff rate.
He figures to be a big piece of the Yankees' rotation this year, but don't expect more than 80 or so pitches – outside of Garret Cole, no Yankees starter has gone beyond 70 pitches this season.
Weber or Not, Here He Comes
Ryan Weber has not proven he can consistently get hitters out at the big-league level, yet he is slated to start in the hitter-friendly ballpark that is Yankee stadium: advantage New York.
His first start didn't go well, giving up six runs on six hits and three walks in 3.2 innings to the Baltimore Orioles, one of the most offensively challenged teams in the league.
Weber started three games a season ago to varying degrees of success. He went six innings giving up one run against the Blue Jays, before getting rocked by the Indians for seven runs in four innings.
Hot or Cold
Let's take a temperature check of some of the key pieces in the Yankees lineup.
On fire: Giancarlo Stanton. Stanton hit a home run in his first at bat of the season and hasn't slowed down since. He's hitting .533 through five games, with an OPS over 1.700 after reaching four times in Thursday's win over the Orioles.
Hot: DJ LeMahieu. Despite not being ready for the season opener, LeMahieu has gotten off to a great start, hitting over .400. The former NL batting champion went 4-for-5 on Wednesday with a double, a home run and two RBI and went 1-for-5 on Thursday. He now has a hit in every game.
Freezing cold: Gary Sanchez. Sanchez has gotten off to the worst start of any hitter in baseball. The Yankees slugger is yet to reach base in the 2020 season, going 0-for-15 with 10 strikeouts in five games.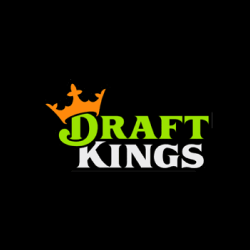 Get a deposit bonus up to $500!
Sign up at DraftKings and receive a 20% deposit bonus up to $500
Play Now
Sign up at DraftKings and receive a 20% deposit bonus up to $500
More MLB Predictions & Odds
Where Can I Bet on MLB Games Legally?
If you're wondering where and how to bet on MLB games legally within the United States, we got you covered.
MLB
December 8
Tampa Bay Rays vs Los Angeles Dodgers Game 6 Predictions, Odds & Picks (October 27)
Take a look at the odds, predictions, and picks for Rays vs Dodgers on October 27, 2020.
MLB
October 27
Tampa Bay Rays vs Los Angeles Dodgers Game 5 Predictions, Odds & Picks (October 25)
Take a look at the odds, predictions, and picks for Rays vs Dodgers on October 25, 2020.
MLB
October 25
Tony Garcia
Tony writes about baseball for WSN.com after recently graduating with his Masters from the Medill School of Journalism at Northwestern University. Prior to that, Tony was a local sports reporter for MLive Media Group, based out of Jackson, Michigan where he covered everything from high school to professional sports. He graduated from Michigan State in 2015 with a degree in journalism. During his time there he covered the Michigan State football and men's basketball teams from 2013-15 and hosted a sports radio show on WDBM 89FM.