Is FC Cincinnati's big signing enough of a boost for the struggling squad?
Time for Columbus Crew's latest addition to step up
New Cincinnati manager has had a very short window to energize his club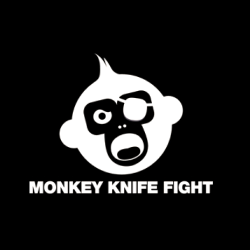 Claim Your $50 DFS Bonus!
Use bonus code WSN50 and get a $50 sign-up bonus!
Claim Now
Use bonus code WSN50 and get a $50 sign-up bonus!
| | |
| --- | --- |
| What | FC Cincinnati vs Columbus Crew SC |
| Where | ESPN Wide World of Sports Complex (Bay Lake, Florida) |
| When | Saturday, July 11th at 10:30 PM ET |
| How to watch | FS1, FOX Sports App, TUDN, TUDN App |
Welcome to the cross-state "Hell Is Real" derby in which one of MLS' original clubs is about to meet one of the newest. Although FC Cincinnati and the Columbus Crew are separated by 20+ years of experience in the league (Columbus' first MLS game was in 1996, Cincinnati in 2019), only two positions separated the Ohio teams that finished in the bottom three of the Eastern Conference last season.
Months later, both teams have improved, albeit slightly.
The Crew, who have now boosted their talent thanks to the midfield signings of Darlington Nagbe and Lucas Zelarayan, now legitimately look like a playoff team. Cincinnati had a riveting addition of their own earlier this year when it was announced that Dutch striker Jurgen Locadia was brought in on loan from the English Premier League's Brighton & Hove Albion.
Improvements for both sides, but will they be enough to find success in the MLS Is Back tournament?
FC Cincinnati vs Columbus Crew Odds
Odds taken from DraftKings
The odds favor the Crew, and for good reason. Before the MLS season was halted earlier this year, Cincinnati shuffled through two consecutive losses while the Crew collected a win and a draw. Both projects still need more fine-tuning, but when looking at what either can achieve in the near future, the acquisitions of Zelarayan and Nagbe give Columbus a higher ceiling over their opponents.
Is Locadia Enough To Gain At Least A Draw For Cincinnati?
Locadia undoubtedly enhances his squad's attack. With some help from the Dutch striker who scored in his debut game in March, Cincinnati collected three goals in their two MLS matches of early 2020. That's good news. The bad? They allowed five goals during that run.
Locadia will continue scoring goals, that's a given. On Saturday, there's a decent chance that the composed and powerful striker will find the back of the net once again, but that might not compensate for any defensive woes.
Heading into the MLS Is Back tournament, it's important to keep this stat in mind: No MLS team allowed more goals (75) last season than Cincinnati.
Zelarayan Must Follow Through For Columbus
They immediately gave him the No.10 jersey and reportedly spent more than $7 million — a club record — on a transfer fee for him last December. Now it's time for Zelarayan to start making an impact that matches that fee.
As a well-rounded attacking midfielder with incredible vision, passing and dribbling, the 28-year-old Argentine is unquestionably the most important piece of the Columbus Crew puzzle.
Whether it be through playmaking or goal-scoring chances of his own, it is up to Zelarayan to guide and lead his attack through not only this weekend, but throughout the MLS Is Back competition.
The Impact Of Jaap Stam's Limited Time With Cincinnati
A little over a month isn't enough time for a manager to truly make his mark. After stepping aside from Feyenoord in 2019, Jaap Stam later joined as manager of FC Cincinnati in May of this year. That is an incredibly short runway of space to work with a new roster in a new league. Coupled with the fact that Cincinnati finished in dead last of all MLS teams last season, it is exceedingly difficult to assume that serious progress will be made at any point soon.
Anything is possible in a unique format that no MLS team has ever gone through, but when the worst squad in 2019 has less than two months to work with a new manager, you'll find very few people who would feel confident about the task at hand.
Our Pick
Both teams need to iron out some wrinkles, but Cincinnati also have some stains to clean out. This is an easy one. The smart pick here is a win for Columbus Crew.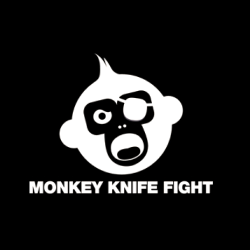 Claim Your $50 DFS Bonus!
Use bonus code WSN50 and get a $50 sign-up bonus!
Play Now
Use bonus code WSN50 and get a $50 sign-up bonus!
More MLS Predictions & Odds
Inter Miami vs LA Galaxy Prediction, Picks & Odds
Guided by marquee striker Javier "Chicharito" Hernandez, the LA Galaxy should be able to sneak past Inter Miami in MLS' season-opening weekend.
MLS
16 April | 03:47 | Cesar Hernandez
LAFC vs Austin FC Prediction, Picks & Odds
In what should be a thrilling season-opener for both MLS sides, LAFC will have the upper-hand against newcomers Austin FC …
MLS
15 April | 02:12 | Cesar Hernandez
MLS Cup Winners Predictions, Picks & Odds 2021
Now fully fit for the 2021 season, Carlos Vela appears ready to lead LAFC to their first-ever MLS Cup.
MLS
14 April | 07:20 | Cesar Hernandez
Cesar Hernandez
Freelance writer Cesar Hernandez is a specialist in all things American and Mexican soccer. He has written for ESPN FC, The Athletic, The Guardian, FourFourTwo, VICE Sports and several other publications. Along with writing and previous radio appearances on the BBC, talkSPORT and SiriusXM FC, Cesar is also a member of the Mexican Soccer Show podcast.
Email: [email protected]