DC United have gone through an unsatisfactory 2020
Red Bulls should feel confident with their long list of dominant Atlantic Cup results behind them
Although there is still room for progress, Red Bulls will be able to count on numerous players who could find the back of the net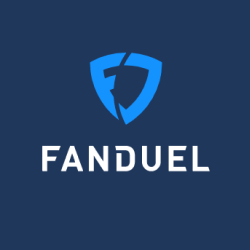 Get a deposit bonus up to $500!
Sign up at DraftKings and receive a 20% deposit bonus up to $500
Play Now
Sign up at DraftKings and receive a 20% deposit bonus up to $500
Red Bulls vs DC United Odds
Odds from BetRivers. Get up to a $250 sign-up bonus at BetRivers today: CO, PA, IN. Or check out more offers and promo codes for the best online sportsbooks.
Red Bulls vs DC United Predictions and Picks
The Red Bulls should clearly have the upper-hand in the upcoming Atlantic Cup rivalry match against United. Although the argument could be made that the New Jersey-based club should be playing at a higher level in recent weeks, the Red Bulls shouldn't have too many hurdles to cross on Wednesday night at home.
Pick:
Red Bulls for the win -130
How to Watch Red Bulls vs DC United
Red Bulls vs DC United Information
What
New York Red Bulls vs DC United
Where
Red Bull Arena (Harrison, New Jersey)
When
Wednesday, September 2nd at 7:30 PM ET
How to Watch
Watch on ESPN+ here!
This summer's MLS Is Back tournament was not kind to the Red Bulls or United.
With only one win in the group stage — against a weakened Atlanta United — the Red Bulls didn't amass enough points to earn a place in the knockout round. Scoreless in their final two group stage matches, the New Jersey club eventually stumbled out in a less-than-exciting early finish.
Things were even more terrible for United in the tournament. Their two draws and a loss had them exiting out as one of the worst teams in MLS Is Back.
Since then, the Red Bulls have had more positive news than their Atlantic Cup rivals. While they picked up four points in their last three games, United have only been able to accumulate one single point.
DC United Have Had A Poor Run Of Form
Are there pieces that could eventually make United a playoff-worthy team? Perhaps.
If striker Ola Kamara can finally start finding the back of the net on a more consistent basis and if other key players like Julian Gressel and Yamil Asad help in support, there could be enough firepower in their XI to make a run into the postseason.
Keyword: Could.
At the moment, United are in the middle of a six-game winless streak that stretches back to March. And without injured players like Paul Arriola and Edison Flores, things will be even more difficult for the squad in the near future.
History Gives Red Bulls An Advantage
Looking over at the Red Bulls, history tends to point in their favor when it comes to Atlantic Cup matches.
In fact, the Red Bulls are undefeated in their last 10 games against United. In order to find their last loss to United, you'll have to go all the way back to May of 2016. Glancing even further into the past, it's almost astonishing to recognize that the 2016 win for United was their only Atlantic Cup victory for them in their last 16 games against the Red Bulls.
Anything can happen in a league as surprising as MLS, but considering United's dismal track record against the Red Bulls in the last few years, as well as their own struggles in 2020, it would be quite the upset if they were able to clinch three points this week.
Red Bulls Have Different Options To Help Goalscoring Workload
Which isn't to say that Red Bulls have been perfect either. Although not nearly as disappointing as United, the Red Bulls have looked fairly average in the attack this year and need to fine-tune some of their decision-making in the final third.
And yet, the good news for them is that the scoring responsibility has so far been shared by a handful of players. Key figures like Kyle Duncan, Kaku, Cristian Casseres Jr., Daniel Royer, and Omir Fernandez have all chipped in with at least one goal in the 2020 season. When it comes to creating these chances, Florian Valot has also been significant with his two assists.
Despite the fact that things can and should improve in the final third, Red Bulls fans can rest easy knowing that there are a number of candidates who could soon make the step up.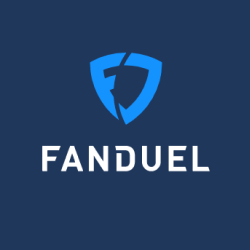 Get a deposit bonus up to $500!
Sign up at DraftKings and receive a 20% deposit bonus up to $500
Play Now
Sign up at DraftKings and receive a 20% deposit bonus up to $500
More MLS Predictions & Odds
LAFC vs Seattle Sounders Prediction, Picks & Odds
Will the Seattle Sounders gain another remarkable victory? Will LAFC go two for two to start the year? Keep an eye on this weekend's marquee MLS game.
MLS
22 April | 04:18 | Cesar Hernandez
MLS Leading Goalscorer Predictions, Picks & Odds 2021
Will 2021 be the revival of LAFC's Carlos Vela? In the goalscoring race, no MLS figure stands out more than the Mexican winger.
MLS
21 April | 04:19 | Cesar Hernandez
Inter Miami vs LA Galaxy Prediction, Picks & Odds
Guided by marquee striker Javier "Chicharito" Hernandez, the LA Galaxy should be able to sneak past Inter Miami in MLS' season-opening weekend.
MLS
16 April | 03:47 | Cesar Hernandez
Cesar Hernandez
Freelance writer Cesar Hernandez is a specialist in all things American and Mexican soccer. He has written for ESPN FC, The Athletic, The Guardian, FourFourTwo, VICE Sports and several other publications. Along with writing and previous radio appearances on the BBC, talkSPORT and SiriusXM FC, Cesar is also a member of the Mexican Soccer Show podcast.
Email: [email protected]