New England hopes may be thwarted if a key player remains injured
Philadelphia's breakout star is ready to take center stage once again
Issues with finding the back of the net could hurt New England in the first stage of the knockout round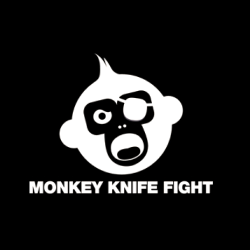 Claim Your $50 DFS Bonus!
Use bonus code WSN50 and get a $50 sign-up bonus!
Claim Now
Use bonus code WSN50 and get a $50 sign-up bonus!
| | |
| --- | --- |
| What | Philadelphia Union vs New England Revolution |
| Where | ESPN Wide World of Sports Complex (Bay Lake, Florida) |
| When | Saturday, July 25th at 10:30 PM ET |
| How to watch | ESPN 2, ESPN Deportes |
Reaching the round of 16 is the bare minimum goal for the Philadelphia Union and the New England Revolution. After showing signs of promise and progress in 2019, 2020 was supposed to be the year in which both sides would aim to steal attention away from the more prestigious teams in the league.
Now in the knockout stage of the MLS Is Back tournament, that place in a prominent spotlight is within reach.
For Philadelphia, the team seems to be in good shape after narrowly missing out on the top spot of Group A, due to goal differential. An undefeated run and only two goals allowed in three games are all good signs for the squad that has yet to truly blossom under the leadership of manager Jim Curtin.
As for New England, a bit of luck was perhaps in play during the group stage. The Revolution's satisfactory tally of five points gloss over the fact that they only scored twice in their single win and two draws. Granted, New England has the capabilities and talent to do much more, but will they be able to iron out all of their small problems before facing the Union?
Philadelphia Union vs New England Revolution Odds
Odds taken from DraftKings
The odds seem to slightly favor the Revolution, but it may not be so easy for them if they are missing a key player this weekend.
Carles Gil: A Make Or Break Situation for New England
There is no other player like Carles Gil for the Revolution, and when the injured Spaniard sat out in the final group stage, his team was a bit fortuitous to finish with a 0-0 draw in hand against Toronto FC. At the time of writing, it is up in the air if the attack-minded midfielder will be fit to play this weekend.
Without Gil, New England will be missing a crucial playmaking engine that is also capable of scoring goals. Let's not forget that he alone had 10 goals and 12 assists for his club in 2019.
If he isn't ready to play, there will be some serious doubts regarding New England's hopes for a quarterfinal entrance.
Brendan Aaronson, A Potential Breakout Star For Philadelphia
Placed in a significant No.10 role for Philadelphia is 19-year-old Brenden Aaronson. Born at the turn of the century, the American teenager has already caught the attention of soccer fans with his clever decision-making and movement of the ball.
In a tournament that has been steeped with COVID-19-related controversy and doubts, Aaronson is a bright light in a competition that has highlighted the lofty ceiling of the midfielder who has had no qualms with making an early impact.
There's much more to Philadelphia than just Aaronson, and in fairness, he should be receiving more of the ball more often, but as he continues to quickly improve on the field, so should the Union's chances of beating the Revolution on Saturday.
New England's Scoring Woes
Building off of what we mentioned earlier regarding Gil, there are very serious questions to be asked of the Revolution's attack. Whether it be down to the soccer gods throwing misfortune at them, or just poor finishing, there are no excuses when a knockout round-worthy team fails to score more than once in their last two games.
If Gil is unavailable, which is looking possible, other players must step up. Whether it be Adam Buksa, Cristian Penilla, or star player Gustavo Bou, there are some improvements that must be made in the final third.
What the Revolution did was enough to earn a place in the knockout round, that is for sure, but they'll need much more from their frontline if they hope to progress to the quarterfinals and beyond.
Our Pick
Go with the Philadelphia Union for the win. Questions are beginning to build regarding the Revolution and there are doubts over whether one of their top players will be available.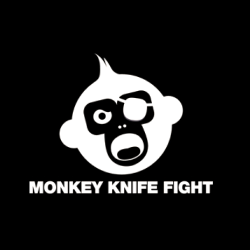 Claim Your $50 DFS Bonus!
Use bonus code WSN50 and get a $50 sign-up bonus!
Bet Now
Use bonus code WSN50 and get a $50 sign-up bonus!
More MLS Predictions & Odds
LAFC vs Austin FC Prediction, Picks & Odds
In what should be a thrilling season-opener for both MLS sides, LAFC will have the upper-hand against newcomers Austin FC …
MLS
15 April | 02:12 | Cesar Hernandez
MLS Cup Winners Predictions, Picks & Odds 2021
Now fully fit for the 2021 season, Carlos Vela appears ready to lead LAFC to their first-ever MLS Cup.
MLS
14 April | 07:20 | Cesar Hernandez
MLS Best XI From The 2020 Season
In what was a peculiar and unprecedented year in MLS, here are the names that shined the most in the 2020 season.
MLS
29 December | 03:28 | Cesar Hernandez
Cesar Hernandez
Freelance writer Cesar Hernandez is a specialist in all things American and Mexican soccer. He has written for ESPN FC, The Athletic, The Guardian, FourFourTwo, VICE Sports and several other publications. Along with writing and previous radio appearances on the BBC, talkSPORT and SiriusXM FC, Cesar is also a member of the Mexican Soccer Show podcast.
Email: [email protected]