Who's the Top MLS Goalscorer? Zlatan and Vela Compete for the Golden Boot
What is the History of the MLS Golden Boot?
Although the MLS began in 1996, it wasn't until 2005 that the league named the award for their top goalscorer as the MLS Golden Boot.
Since the renaming of the award, nine players have eclipsed the 20-goal mark for an entire year.
Until last season, the record for most goals in a MLS season was held by Bradley Wright-Phillips who scored 27 goals for the New York Red Bulls in 2014.
But in 2018, Atlanta United's Josef Martínez put a whopping 31 goals in the back of the net to set the new all-time mark for MLS goal scorers.
Bet on MLS With These Sportsbooks

21+ | NJ, WV, PA, IN, IL, CO, IA, TN, MI, VA only | T&C apply
Great payment and customer support
Access to fantasy sports with one account
Beginner friendly

Terms and conditions apply | 21+ | VA only
Lots of betting options
Daily odds boost
Great live betting section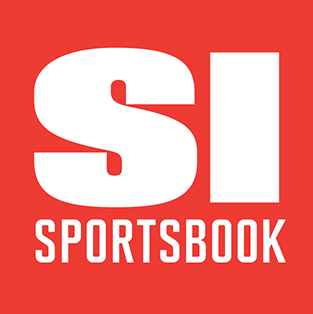 21+ CO Only | Terms and conditions apply
Beginner friendly
Fantastic odds
Promo code 7500back
Who are the Favorites to Win the MLS Golden Boot in 2019?
Carlos Vela
LAFC's Carlos Vela has been a scoring juggernaut for the west coast team, leading them to the best record in all of the MLS.
Brought over in a midseason transfer in 2017, Vela showed promise last season, scoring 14 goals and dishing out 13 assists for LAFC but the leap he's made in 2019 has been nothing short of astonishing.
Heading into the games the weekend of August 17th, Vela has scored 23 goals in 23 games, adding a league leading 15 assists to his ledger making him the front runner for not only the MLS Golden Boot but the Landon Donovan MVP trophy as well.
Other career highs that will probably fall for Trout this year include RBI as he just needs 27 more and potentially, runs scored as he is just 46 shy of his all-time best.
Breaking down Vela's season, you see that his scoring comes in bunches as he has five games with two goals or more, including a hat trick earlier in the year against San Jose.
And if you are looking for an edge with the schedule, know that Vela has actually scored more goals this season on the road with 13, as opposed to his home total of 10.
Of LAFC's remaining ten matches this season, the club plays six at home including fixtures against LA Galaxy. Their toughest road game the rest of the way is a stop in Philadelphia for a clash against the Union.
If you are looking for a soft spot in Vela's armor, realize that he has maintained his goal per game pace throughout the season, scoring four goals in his last four matches and 14 in his last 14.
Although Vela faces a worthy challenger in Atlanta's Josef Martinez, his weaker schedule and continued scoring pace makes him a safe choice to break Martinez's all-time record of goals scored and take home the MLS Golden Boot.
Zlatan Ibrahimović
There are very few players in the history of international soccer that has scored on the level of Ibrahimović.
After a prolific career that took him all over Europe, Ibrahimović has spent the twilight of his career in Los Angeles scoring goals for the Galaxy.
Last season, Zlatan scored 22 goals in 27 appearances for LA and this year, he's maintained that goal scoring average with 18 goals in 20 games.
With nine matches left in LA Galaxy's 2019 season, Zlatan will have to outscore Vela by six goals down the stretch to overtake the lead for the MLS Golden Boot.
Even as magical as Ibrahimović has been in his career, at 37 years of age, Zlatan would need a lot of help to overcome that scoring margin.
Josef Martinez
Martinez, the all-time single season goal scorer in MLS history, has turned the race for the MLS Golden Boot on its ear in the past two months due to a historic scoring streak.
After scoring just five goals in his first 13 games, Martinez has become a goal scoring beast, knocking home 15 goals in his last ten matches.
In Atlanta's August 11th match against New York City FC, Martinez netted two goals, including a penalty kick in the 63rd minute to seal the win.
But what was perhaps even more impressive that Martinez scoring two after sitting out all week with an adductor injury was that the forward scored in his tenth straight MLS game.
That streak broke his own MLS record of nine consecutive games with a goal that he shared with Diego Valeri who set the mark in 2017.
Since joining Atlanta, Martinez has flourished as the team's primary goal scorer with a jaw-dropping 74 goals in 76 matches for United.
Martinez isn't the dynamic overall player that Vela has been this season for LAFC, so the Atlanta forward will probably receive little consideration for the Landon Donovan trophy.
Breaking down Martinez's season, his goal splits are far more severe than Vela's as most of his damage has come at home inside the confines of Mercedes-Benz Stadium.
Martinez has scored 14 of his 20 goals this season at home with just six coming on the road for Atlanta.
Looking at the rest of Atlanta's schedule, Martinez has just four more matches at home. When coupled with his recent injury keeping him below 100 percent, you'd have to consider Martinez's three-goal gap behind Vela to be problematic for a comeback.
Wayne Rooney
In what is likely his last season in the MLS before he moves onto Derby County in January, Rooney has been everything that D.C. United hoped he would be over the past two seasons.
Rooney has scored 11 goals in his 23 games and while that is exceptional for any player in the MLS, he's got to outscore Vela by 13 goals over D.C.'s last eight matches.
Diego Rossi
Rossi's brilliant season for LAFC has been overshadowed by the dominance of his teammate, Vela in 2019.
Rossi has scored 13 goals on the year and although he looks to eclipse last year's total of 12 goals, catching Vela for the Golden Boot would take something incredibly special that we've never seen before.
Who Will Win MLS Top Goalscorer?
The race for the MLS Golden Boot is a two-man competition between Vela and Ibrahimovic.
Portland Timbers vs New York City FC Prediction, Betting Odds, Picks
We cover the Portland Timbers vs New York City FC prediction, picks and the latest odds. Find all details for the match, here! …
MLS
10 December | 10:03 | Nikhil Kalro
Portland Timbers vs Minnesota United Prediction, Betting Odds, Picks
With a raucous crowd expected at Providence Park, the Portland Timbers should claim a playoff win this MLS weekend against Minnesota United …
MLS
20 November | 02:25 | Cesar Hernandez
Philadelphia Union vs New York Red Bulls Prediction, Betting Odds, Picks
The New York Red Bulls' MLS Cup playoff run could be short-lived. This weekend, the Philadelphia Union should run away with a win.
MLS
19 November | 07:26 | Cesar Hernandez