After a breakthrough victory on Kentucky's oval, can Team Penske's Austin Cindric fashion an encore performance on Friday?
Noah Gragson will have a lightning-fast car in the Alsco 300—guaranteed—but he has to figure out how to close the deal.
Chase Briscoe hopes he learned enough in Thursday's Kentucky opener to be a winner (for the sixth time) on Friday night.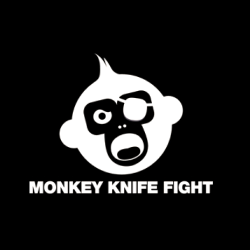 Claim Your $50 DFS Bonus!
Use bonus code WSN50 and get a $50 sign-up bonus!
Play Now
Use bonus code WSN50 and get a $50 sign-up bonus!
| | |
| --- | --- |
| What | Alsco 300 NASCAR Xfinity Series race |
| Where | Kentucky Speedway |
| When | Friday, July 10, 8 p.m. EST |
| How to watch | FS1 |
The Alsco is the second of back-to-back NASCAR Xfinity Series races at Kentucky Speedway, and without any practice to lay rubber in the bottom lane, drivers likely will be dealing with a one-groove race track, as was the case in Thursday night's Shady Rays 200, which Austin Cindric won in overtime.
The PJ1 traction compound in the outside lane provided a distinct advantage, and Cindric was able to control the race from the top line through a series of late restarts and claim his first victory of the season. Riley Herbst ran second, and Ross Chastain recovered from a pit road speeding penalty and a collision with Brett Moffitt's Chevrolet to finish third.
Friday's race marks the first time since 2017 that Kentucky will host more than one Xfinity event in the same year. The Alsco 300 will be contested at 200 laps (300 miles), with stage breaks at 45 and 90 laps.
NASCAR Xfinity Series at Kentucky July 10 Odds
The odds for the Shady Rays 200 are provided by DraftKings
Read more about DraftKings at our DraftKings Sportsbook review page.
Fresh from First Oval Victory, Austin Cindric Can Double Up
After crossing the finish line in Thursday night's Shady Rays 200 at Kentucky Speedway, Austin Cindric climbed from his car, stood on the top of the window ledge, and raised his fists in exultation. Driving a No. 22 Team Penske Ford that was the class of the field, Cindric had just secured his first victory of the season, his first win on a NASCAR oval, and a berth in the postseason Playoffs.
"I don't care what shape the track is—if it's dirt, oval, I don't care," Cindric said. "I'm just so happy this Snap-On Ford Mustang is in Victory Lane. We've come so close all year. These guys have given me so many awesome race-winning cars…This is awesome. I'd love to be able to come back into another performance like that (Friday) night, but all the credit to my guys for getting me here."
In fact, Cindric (+300) will have a chance to double up on his victory in Friday night's Alsco 300, but he'll have to work his way forward from mid-pack after NASCAR inverts the top 15 finishers from Thursday's race. Briscoe enters the event third in the series standings, 45 points behind leader Chase Briscoe, who finished fourth on Thursday.
Noah Gragson Needs to Find Track Position When It Counts
Through the first two stages of Thursday night's race at Kentucky, Noah Gragson looked like a potential runaway winner. He captured the first 30-lap stage wire-to-wire. After regaining the lead on Lap 38, he held it for 54 more laps, winning the second stage on the process.
But Gragson (+300) lost positions on pit road under caution during his final stop, fell back in the bottom lane on the subsequent restart, and found that his No. 9 JR Motorsports Chevrolet wasn't as mighty in traffic as it was out front in clean air. He finished a disappointing 11th.
The good news for Gragson was that, with his stage wins, he cut Chase Briscoe's series lead to 16 points. The bad news was that he failed to capitalize on an excellent opportunity to pick up his third victory of the season. But if Gragson can figure out a way to maintain track position in Friday's 300-miler at Kentucky, he'll be dangerous.
Chase Briscoe Went to School on Thursday. Did He Learn Enough?
NASCAR Xfinity Series leader Chase Briscoe doesn't consider Kentucky Speedway one of his better tracks, and it showed on Thursday night. The driver of the No. 98 Stewart-Haas Racing Ford didn't exhibit the blazing speed that has carried him to five victories so far this season.
But Briscoe lined up next to race winner Austin Cindric for the final two restarts—the last in overtime—and almost cleared his friend and fellow Ford driver. Ultimately, Briscoe slipped to fourth at the finish and chalked it up as a learning experience.
"I felt like this was our worst car of the year as far as balance and speed goes, and we were still able to at least be in the hunt," Briscoe said after the race. "We'll go on tomorrow. "I felt like Kentucky and Texas are our two worst mile-and-a-halves, and those are the next two, so we'll try to build on it and just try to learn a little bit and get better."
Doubtless, that will happen. Briscoe (+275) is a quick study.
Our Pick
Noah Gragson (+300)—The driver of the No. 9 JR Motorsports Chevy boasts a series-high seven stage wins, but he's still learning how to translate those into race victories. On Friday night, Gragson will do just that.
If you're just getting into betting on NASCAR events then you'll need to learn a few tips and tricks in order to start with a leg up. Check out our How to Bet on NASCAR guide!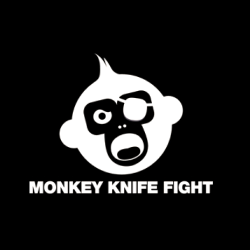 Claim Your $50 DFS Bonus!
Use bonus code WSN50 and get a $50 sign-up bonus!
Play Now
Use bonus code WSN50 and get a $50 sign-up bonus!
More NASCAR Predictions & Odds
Blue-Emu Maximum Pain Relief 500 (Cup Series) Predictions & Odds
Will the streak of different winners survive a 500-lapper at Martinsville, or will Martin Truex Jr. end it with a victory? Our analysis is here.
NASCAR
10 April | 01:45 | Reid Spencer
Cook Out 250 (Xfinity Series) Predictions, Picks & Odds
Harrison Burton, last year's Martinsville winner, isn't the favorite for Friday's race. Neither is reigning series champion, Austin Cindric. What gives? …
NASCAR
9 April | 06:21 | Reid Spencer
Food City Dirt Race (Cup Series) Predictions, Picks & Odds
Will drivers with dirt racing experience prevail in Sunday's return to dirt on Sunday? The oddsmakers think so. Our analysis is here.
NASCAR
28 March | 01:31 | Reid Spencer
Reid Spencer
Award-winning motorsports writer Reid Spencer has served as lead writer for the NASCAR Wire Service for 16 years, having also spent a four-year stint as NASCAR columnist and beat writer for Sporting News. He is currently serving as president of the National Motorsports Press Association.
Email: [email protected]