Justin Allgaier just beat Austin Cindric straight-up. Can he do it again on Sunday?
Austin Cindric thinks he can do better on the back end of the Dover doubleheader.
In the race for the final Xfinity Playoff spot, Brandon Brown hopes to hold serve—again.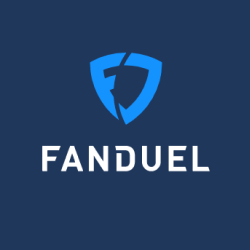 Get a deposit bonus up to $500!
Sign up at DraftKings and receive a 20% deposit bonus up to $500
Play Now
Sign up at DraftKings and receive a 20% deposit bonus up to $500
NASCAR Xfinity Series at Dover Odds
Odds from DraftKings. Get up to a $1,000 sign-up bonus at DraftKings today or check out more offers and promo codes for the best online sportsbooks.
Drydene 200 Predictions and Picks
Austin Cindric tires easily—of finishing second. That's why he'll improve by one position over his runner-up run in Saturday's first leg of a Dover doubleheader. On Sunday, Cindric will start another winning streak.
Pick:
Austin Cindric +200
How to Watch the Dover Xfinity Race
 Dover Xfinity Race Information
What
Drydene 200 NASCAR Xfinity Series race
Where
Dover International Speedway
When
Sunday, August 23, 1 p.m. EST
How to Watch
NBCSN
Sunday's Drydene 200 at Dover International Speedway is the second of back-to-back NASCAR Xfinity Series races. The first of the two was Drydene 200. If you're confused, that's understandable. But, yes, both events feature the same name.
We don't think they'll feature the same winner. Justin Allgaier broke a long streak of bad luck with his victory on Saturday's opener, but don't bet against a Ford driver named Cindric taking the checkered flag on Sunday.
The race is scheduled for 200 laps (200 miles), with stage breaks after 45 and 90 laps. Allgaier led a posse of four JR Motorsports to top-10 finishes on Saturday, so it's fair to say the JRM Chevrolets collectively have speed in their cars.
Justin Allgaier Hopes His Newfound Good Fortune Holds for Another Day
On Saturday at the Monster Mile, Justin Allgaier was out front late in the first race of the weekend doubleheader with a working margin over second-place Austin Cindric. No doubt Allgaier was waiting for something to go awry, as it had from the start of a heretofore winless season in Xfinity racing.
But the finish was smooth for "Little Gator," who led 120 of the 200 laps, beat Cindric to the finish line by 1.977 seconds and collected the 12th victory of his career. Allgaier's car was undeniably fast, and he parlayed track position and clean air into a convincing win.
Doubling up on Sunday is another matter. It's hard enough to win one NASCAR race, much less two in a row at the same venue. Despite the quality of his equipment—the same No. 7 Chevy he drove on Saturday—the odds against a repeat performance from Allgaier are long, even though the bookmakers don't think so.
Cindric Settled for Second on Saturday; Sunday Is Another Matter
Entering Saturday's Drydene 200 at Dover, Austin Cindric had won five of the previous six NASCAR Xfinity Series races. The lone exception was at Kansas, where he finished second. Cindric won the first stage of Saturday's race but lost track position to Allgaier on pit road and never got it back.
Cindric had to be satisfied with the runner-up spot, but he thinks his car will be better on Sunday. His main task in the second leg of the Dover doubleheader will be keeping his mind on the task at hand and not on the Indianapolis 500, which also is scheduled to start at 1 p.m.
"I'll probably be asking for in-race updates at the stage breaks tomorrow," Cindric says. "This will be the first time in a really long time, probably since I was one or two years old, that I haven't been at the Indy 500. That fact that one of my favorite race tracks turned out to be a doubleheader weekend and prevented me from going to the Indy 500 is kind of a bummer, but it's obviously a strange year there anyway. It's definitely a passion of mine. It's definitely got a lot of family history for me."
Brandon Brown Holds on to Provisional Playoff Spot with Strong Run
Jeremy Clements raced for 200 miles on Saturday and barely drew blood in his quest to snatch the final Xfinity Playoff spot from Brandon Brown. Clements finished 13th and Brown 14th in the Drydene 200, with the net result being a one-point gain for Clements, who remained 13th in the standings, 27 points behind Brown for the final berth in the postseason.
On Sunday, the drivers renew their rivalry, and they'll be paying close attention to each other's running position in the second event of the doubleheader. Ryan Sieg solidified his hold on the 11th Playoff spot with a 12th-place run in the first race, which distills the competition for the last spot to a head-to-head contest between Clements and Brown.
Then again, making the Playoff is one thing. Having a shot to win the championship is quite another, and neither Clements nor Brown has more than the proverbial snowball's chance at the title.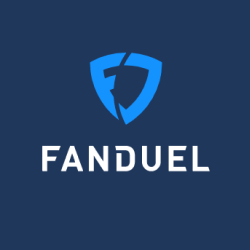 Get a deposit bonus up to $500!
Sign up at DraftKings and receive a 20% deposit bonus up to $500
Play Now
Sign up at DraftKings and receive a 20% deposit bonus up to $500
More NASCAR Predictions & Odds
Toyota Owners 400 (Cup Series) Predictions & Odds
Can Martin Truex Jr. continue his recent short-track mastery? The oddsmakers certainly think so. Our analysis is here—with a couple of sleepers in the mix.
NASCAR
18 April | 02:17 | Reid Spencer
ToyotaCare 250 (Camping World Truck Series) Predictions & Odds
Kyle Busch is entered in Saturday's Truck Series race at Richmond. That means he's the de facto favorite. But who else is worthy of consideration? Our analysis is her …
NASCAR
17 April | 04:58 | Reid Spencer
Blue-Emu Maximum Pain Relief 500 (Cup Series) Predictions & Odds
Will the streak of different winners survive a 500-lapper at Martinsville, or will Martin Truex Jr. end it with a victory? Our analysis is here.
NASCAR
10 April | 01:45 | Reid Spencer
Reid Spencer
Award-winning motorsports writer Reid Spencer has served as lead writer for the NASCAR Wire Service for 16 years, having also spent a four-year stint as NASCAR columnist and beat writer for Sporting News. He is currently serving as president of the National Motorsports Press Association.
Email: [email protected]