His drought now over, Austin Hill tries for two in a row in first-ever NASCAR Gander RV & Outdoors Truck Series weekend doubleheader.
Chasm widens among "haves" and "have-nots" in quest to secure berths in the Truck Series postseason.
Brett Moffitt approaches second Kansas race with optimism after posting his best finish of the season in Friday's opener.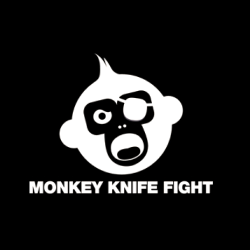 Claim Your $50 DFS Bonus!
Use bonus code WSN50 and get a $50 sign-up bonus!
Play Now
Use bonus code WSN50 and get a $50 sign-up bonus!
| | |
| --- | --- |
| What | E.P.T. 200 NASCAR Gander RV & Outdoors Truck Series race |
| Where | Kansas Speedway |
| When | Saturday, July 25, 1:30 p.m. EST |
| How to watch | FS1 |
Maybe it should be called a "day-cap." The second race of the first Gander RV & Outdoors Truck Series weekend doubleheader in NASCAR history is scheduled for 1:30 p.m. EST, barely more than 16 hours after Friday night's opener at Kansas Speedway.
Austin Hill fashioned a comfortable victory in Friday's Blue-Emu Maximum Pain Relief 200, a race that picked up last-minute sponsorship from the purveyors of the analgesic cream. To set the starting order for Saturday's race, NASCAR will invert the top 15 finishers from Friday night.
The E.P.T. 200 is scheduled for 134 laps (201 miles), with stage breaks at 30 and 60 laps. The event marks the return of X-Games gold medalist and stunt performer Travis Pastrana, who hasn't raced in NASCAR competition since a one-off appearance in a Truck Series race at Las Vegas in 2017.
NASCAR Truck Series at Kansas July 25 Odds
The odds for the E.P.T. 200 are provided by DraftKings Sportsbook
Series Leader Austin Hill Looks to Double Up at Kansas
It was bound to happen. Austin Hill opened the 2020 NASCAR Gander RV & Outdoors Truck Series season with seven straight top-10 finishes before engine issues dropped him to 30th last weekend at Texas.
So when Hill led the final 39 laps and pulled away to win Friday night's race at Kansas Speedway, it was hardly a surprise. Thing is, Hill didn't have his best stuff on Friday, and that should concern his fellow competitors, who thought Hill was powerful enough.
"The United Rentals Toyota Tundra was really fast tonight," said the series leader, who widened his advantage over second-place Ben Rhodes to 40 points. "We do have some work for (Saturday). It felt like on the long run we were just way too free. I had to really pedal it through the corner, but we were good enough tonight."
With improvements to the No. 16 Hattori Racing Enterprises Toyota between races, Hill (+275) may be good enough on Saturday, too. With the lineup inversion, Hill will start 15th in the E.P.T. 200, but that may not matter.
Kansas Opener Adds Definition to Truck Series Standings
For reigning and three-time Truck Series champion Matt Crafton, Friday night's race brought a welcome third straight top-five and a small cushion in the race for the final Playoff spots. Crafton (+1400) ran fourth behind Austin Hill, Brett Moffitt, and Grant Enfinger to gain one position to ninth in the standings, 12 points inside the Playoff bubble.
Rookie Derek Kraus (+2500) also improved his chances. Skipping his own high school graduation to race Friday night, the 18-year-old Kraus finished fifth and climbed to 10th in the standings, four points ahead of 11th-place Tyler Ankrum. In an expanded format this year, 10 drivers will qualify for the Playoffs.
Friday night brought disaster to 2019 Playoff qualifier Stewart Friesen (+4000), who came home 27th on Friday and fell 44 behind Kraus for the final playoff berth. Friesen will need a complete reversal of fortune on Saturday to retain a realistic chance to compete for the title this year.
Brett Moffitt Finds Cause for Optimism at the Right Time
In Friday night's final green-flag run, Brett Moffitt battled Austin Hill—the driver who replaced him in the No. 16 Toyota—before Hill pulled away for the win. Though Moffitt was 2.928 seconds in arrears at the finish line, the second-place run was the best of the season for the 2018 series champion.
With three races left in the regular season, now is the time for Moffitt to round into form. To that end, the speed he showed in the first Kansas event was impressive. Though he hasn't won a race in 2020, Moffitt is relatively secure in fifth place in the series standings.
"We restarted in the middle of the field, 11th, I think, for the last stage," Moffitt said after Friday's race. "The inside (lane) was not preferred, but we were able to get up and drive through the field under green. There wasn't a lot of that going on."
Moffitt (+700) will start 14th on Saturday, hoping to duplicate his charge through the field—and for a finish one position better.
Our Pick
Brett Moffitt (+700)—Beating favorite Austin Hill will be a challenge. Beating second and third choices Christian Eckes and Brandon Jones won't be. We think Moffitt is up to the task, and the price is right.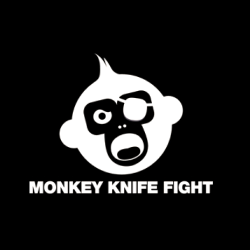 Claim Your $50 DFS Bonus!
Use bonus code WSN50 and get a $50 sign-up bonus!
Play Now
Use bonus code WSN50 and get a $50 sign-up bonus!
More NASCAR Predictions & Odds
Blue-Emu Maximum Pain Relief 500 (Cup Series) Predictions & Odds
Will the streak of different winners survive a 500-lapper at Martinsville, or will Martin Truex Jr. end it with a victory? Our analysis is here.
NASCAR
10 April | 01:45 | Reid Spencer
Cook Out 250 (Xfinity Series) Predictions, Picks & Odds
Harrison Burton, last year's Martinsville winner, isn't the favorite for Friday's race. Neither is reigning series champion, Austin Cindric. What gives? …
NASCAR
9 April | 06:21 | Reid Spencer
Food City Dirt Race (Cup Series) Predictions, Picks & Odds
Will drivers with dirt racing experience prevail in Sunday's return to dirt on Sunday? The oddsmakers think so. Our analysis is here.
NASCAR
28 March | 01:31 | Reid Spencer
Reid Spencer
Award-winning motorsports writer Reid Spencer has served as lead writer for the NASCAR Wire Service for 16 years, having also spent a four-year stint as NASCAR columnist and beat writer for Sporting News. He is currently serving as president of the National Motorsports Press Association.
Email: [email protected]