GEICO 500 at Talladega (Cup Series) - Predictions, Odds & Picks
As the odds readily show, superspeedway racing opens the potential pay window to a multitude of drivers.
Changes to NASCAR's Talladega competition package will slow speeds and bunch the cars in a massive pack, with a greater premium on working the draft.
Ford drivers seek to reestablish the dominant victory streak that was broken last year by Chase Elliott.
The GEICO 500 is the first superspeedway race since the season-opening Daytona 500, won by Denny Hamlin to jump-start a campaign that has produced three victories in 12 races, the most recent coming last Sunday at Homestead-Miami Speedway.
The Daytona 500 also ended with a last-lap crash that sent driver Ryan Newman to the hospital with a head injury. Fortunately, Newman has recovered, but NASCAR has taken steps since then to try to mitigate the damage a high-speed superspeedway wreck can cause.
At 2.66 miles, Talladega is NASCAR's longest closed-course and needs just 188 laps to complete the 500-mile distance. Stage breaks for Sunday's race are scheduled at 60 and 120 laps, requiring at least one pit stop within each stage. Chase Elliott is the defending winner of this race. Ryan Blaney is the most recent winner at Talladega, having triumphed in last October's Playoff race.
NASCAR Cup Series at Talladega Odds
Odds taken 18 June, 2020, from DraftKings
If you want to find out more about DraftKings, like bonuses, how to open an account, pros/cons, and more, check out our DraftKings in-depth review.
Superspeedway Racing Makes for a Wide-Open Field
All you have to do is look at the posted odds for Sunday's GEICO 500, and you'll understand how different superspeedway racing is from a typical NASCAR Cup Series event. Instead of a handful of heavy favorites and a bushel full of long shots, you'll quickly see that that the odds are almost as tightly bunched as the cars will be on Sunday afternoon.
With restricted airflow to the engines and reduced horsepower, cars at Talladega will race in extremely close quarters, and the resulting draft will allow cars that aren't competitive on a week-to-week basis to run with the leaders. Pack racing also increases the likelihood of massive multicar wrecks, and drivers will need a fair share of luck to avoid them.
Historically, six drivers—Richard Brickhouse, Dick Brooks, Lennie Pond, Ron Bouchard, Bobby Hillin Jr., and Phil Parsons—picked up their one and only Cup victory at Talladega. More than anything else, that speaks to the random nature of racing there and the commensurate difficulty in picking a winner.
New Competition Rules Will Produce Tighter, Safer Racing
Alarmed by the airborne launch of Ryan Newman's car, after it slammed into the outside wall at Daytona, NASCAR has introduced measures to slow speeds below 200 mph at Talladega and to discourage the sort of tandem racing that is more likely to lead to accidents. Though NASCAR hopes to eliminate the ease of cars pushing one another, the new rules will keep the cars bunched in a large pack.
The sanctioning body has narrowed the openings in the tapered spacers that sit atop the engines from 59/64 of an inch to 57/64. That might seem a minuscule difference, but the measure will reduce the airflow to the engine and cut horsepower by roughly 35-40 hp. NASCAR expects the horsepower reduction to lower speeds below 200 mph.
The slower the cars, the easier it is for a trailing car to stay close in the draft. Further, air ducts have been removed from the fronts of the cars, increasing the chance of overheating if one driver tries to push another. Both rule changes should ensure safer and tighter racing, increasing the odds that we'll see an atypical winner.
Ford Drivers Will Try to Reassert Their Mojo at Talladega
Before Chase Elliott won this race last year, Ford drivers, led by Team Penske teammates Brad Keselowski and Joey Logano, had taken seven straight Cup trophies at the 2.66-mile superspeedway. In last fall's Playoff race, Ford and Team Penske returned to Victory Lane with Ryan Blaney.
On Sunday, the Blue Oval brigade will attempt to extend its dominance. More than any other carmaker, Ford has a stable of drivers capable of doing just that. Ricky Stenhouse Jr., the only driver to win from the pole at Talladega (2017) since Jeff Gordon in 2007, has the best average finish at the track (11.6) among drivers with more than three starts there.
Add to that mix the Stewart-Haas Fords of Kevin Harvick, Clint Bowyer, and Aric Almirola—all former Talladega winners—and the likelihood of a Ford driver returning to Victory Lane is only magnified.
Our Pick
Brad Keselowski (+900)—Now that Dale Earnhardt Jr. has retired, there is no better driver than Keselowski at understanding and negotiating the draft. Bad Brad has five Cup victories in 22 starts at Talladega, and he'll add to that total on Sunday.
Bet on NASCAR with the best NJ sportsbooks!

21+ | NJ Only | T&C apply
Impressive range of bonuses
Best betting markets in NJ
1 of the world's top sportsbooks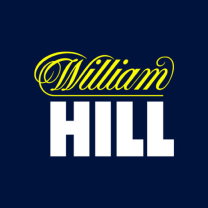 21+ | VA only | Terms and conditions apply
Promo Code 'WSNRF'
No bet-throughs required
Lots of sport-specific promos

21+ NJ Only | Terms and conditions apply
Beginner friendly
$10 free on your first live bet
Fantastic odds
Bet on NASCAR with the best sportsbooks!

21+ | VA only | Gambling problem? Call 1-800-532-3500
Wide range of betting options
Top notch customer service
Great live betting section

21+ | NJ, WV, PA, IN, IL, CO, IA, TN, MI, VA only | T&C apply
Great banking options
Access to fantasy sports
Beginner friendly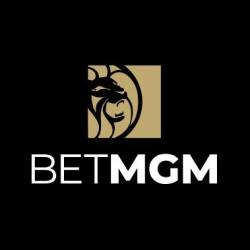 21+ | Terms and conditions apply
Parlays with enhanced odds
Impressive range of bets
$10 free bet every week
More NASCAR Predictions & Odds
Foxwoods Resort Casino 301 Predictions, Picks & Odds (Cup Series)
Can Chevrolet drivers break their New Hampshire jinx in Sunday's Foxwoods Resort Casino 301? Or will Ford extend its winning streak? Our analysis is here.
NASCAR
16 July | 05:29 | Reid Spencer
Ambetter Get Vaccinated 200 Predictions, Picks & Odds (Xfinity Series)
Christopher Bell is the "ringer" who inherits that role from Kyle Busch. Will Bell win his third straight race at New Hampshire? Our analysis is here.
NASCAR
16 July | 04:38 | Reid Spencer
Credit Karma Money 250 (Xfinity Series) Predictions, Picks & Odds
Will Kyle Busch score a perfect 5-for-5 in the Xfinity Series this year, or will another veteran driver knock him off in Saturday's race at Atlanta? Our analysis is her …
NASCAR
10 July | 04:28 | Reid Spencer