Despite being undermanned, the Celtics served Philly a blow out.
Although the Sixers lost, Joel Embiid was the game's scoring leader with 34.
No team has ever recovered to win a playoff series after going down 0-3.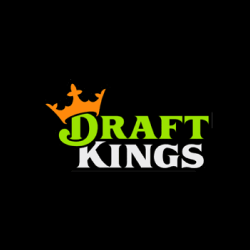 Get a deposit bonus up to $500!
Sign up at DraftKings and receive a 20% deposit bonus up to $500
Play Now
Sign up at DraftKings and receive a 20% deposit bonus up to $500
Philadelphia 76ers vs Boston Celtics Odds
Odds from DraftKings. Get up to a $1,000 sign-up bonus at DraftKings today or check out more offers and promo codes for the best online sportsbooks.
Philadelphia 76ers vs Boston Celtics Predictions and Picks
The Boston Celtics picked apart the Sixers in Game 2, despite going down by as many as 14. Even undermanned, it looks like the Sixers defence can't handle Boston.
Picks:
Boston Celtics def. Philadelphia 76ers -215
Boston -5 -110
Over 216 -112
How to Watch Philadelphia 76ers vs Boston Celtics
Philadelphia 76ers vs Boston Celtics Information
What
Philadelphia 76ers vs Boston Celtics
Where
ESPN Wide World of Sports, Orlando, FL
When
Friday, August 21st, 2020; 6:30 PM EST
How to Watch/Listen
TNT
Head-to-Head: Philadelphia 76ers vs Boston Celtics
Philadelphia 76ers
Head-to-Head
Boston Celtics
Brett Brown
Head Coach
Brad Stevens
43-30 (6th in East, 12th Overall)
Standing
48-24 (3rd in East, 5th Overall)
L-L-W-L
Form
W-W-L-W
111.3 (13th of 30)
Off Rtg
113.3 (4th of 30)
109.0 (8th of 30)
Def Rtg
107.0 (4th of 30)
99.0 (19th of 30)
Pace
99.5 (17th of 30)

Playoff Leaders (Per Game)

J. Embiid (30.0)
PPG
J. Tatum (32.5)
J. Embiid (13.0)
RPG
J. Tatum (9.0)
T. Harris (5.0)
APG
K. Walker (3.5)
T-Embiid, Thybulle, Pelle (1.0)
SPG
G. Hayward (4.0)
T-Horford, Embiid, Pelle (1.0)
BPG
J. Tatum (1.5)
S. Milton (.667)/J. Embiid (9.5)
FG%/FGM
B. Wanamaker (.833)/J. Tatum (11.0)
T-Neto, Milton (.500)/T-Richardson, Milton (2.5)
3P%/3PM
J. Tatum (.588)/J. Tatum (5.0)
Boston's Bench is their X-Factor
When you look at the Boston Celtics, you'd be forgiven if you said that you couldn't recognize one star on the club. Sure Jayson Tatum and Kemba Walker are All-Stars, but neither look as if they could truly carry a franchise. However as he's always done, Brad Stevens has groomed as far as the fifteenth man to be ready to contribute.
In Game 2, with Gordon Hayward out due to injury, the Boston Celtics' bench combined for 41 points to the Sixers bench's 20 points. The ball was humming for Boston and all but one bench players made a field goal in the game.
While many would consider an all-out bench effort to be unsustainable, the Celtics' play style is very conducive to it. After shooting 51.2% on the game, the Celtics showed they can pass out of any defence into a better shot. In Game 3, Boston's young bench unit must provide a similar effort.
Philly Needs A Fast Start and Some Help
When head coach Brett Brown decided that Al Horford would be replaced in the starting lineup with Matisse Thybulle, things looked to be positive for the Sixers. Philly started the game shooting 14 of 23 in the first quarter while going up by as many as 14 points. It was all downhill from there.
When we say the Sixers need help, it is for their pick and roll coverage. Famously bad at defending the high screen and roll, the Sixers were exposed by Boston in Game 2. Boston had open three after open three, on top of bringing the Philly shot-blockers out of the paint to attack the rim.
At this point, the Sixers' bad defence is a trend and not a poor habit. They are able to keep things close at times due to Embiid's presence in the paint, but his coverage in screen-situations undoes his work. Unless Philly can sort out Boston's attack, it looks like lights out.
Celtics Key Player: (F) Jayson Tatum
Cold-blooded. pic.twitter.com/zBo1BQjCIC

— Boston Celtics (@celtics) August 19, 2020

At the end of the day, the outcome of this series will be decided by the play of Jayson Tatum. He's looked unstoppable against the Sixers and little suggests that he is in any place to slow down.
In the first two games of the playoffs, Tatum has averaged 32.5 points, 9.0 rebounds, and 1.5 blocks on 52.7% shooting from the field and 58.8% shooting from deep. The best part of his play is that he's not doing it all alone, working off the ball as much as he is in isolation.
Tatum can bring this series home for Boston and if he does, work his way into the conversation of superstardom.
Sixers Key Player: (G) Matisse Thybulle
Defending Jayson Tatum is going to be tough for Matisse Thybulle whenever he's on him (the big size disadvantage is a concern), but Thybulle does a great job here of getting around the screen and blocking Tatum's pull-up pic.twitter.com/927koKdaWv

— Tom West (@TomWestNBA) August 17, 2020

Matisse Thybulle helped the Sixers a lot after being inserted into the starting lineup. He was better equipped to defend the Boston lineup, on top of being a worrisome threat from three or on the drive.
While he's generally defensively solid, he must be more productive on the offensive end to make it a game. He was one of two from the field and had just two points on the game.
He'll be tasked with slowing down Brown and Tatum, but still needs to be a capable outlet for Embiid on offence. It's a tall task for a rookie, but not out of the question for someone of Thybulle's talents.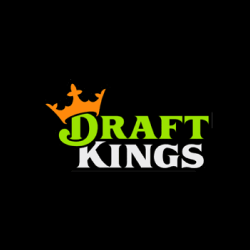 Get a deposit bonus up to $500!
Sign up at DraftKings and receive a 20% deposit bonus up to $500
Play Now
Sign up at DraftKings and receive a 20% deposit bonus up to $500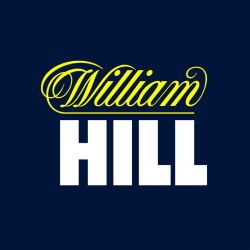 Deposit $150, Bet with $310 Instantly!
Bet Now
Deposit $150, Bet with $310 Instantly!
More NBA Predictions & Odds
Best NBA Promo Codes & Betting Bonuses 2020/21
All the best sportsbook bonus offers and promotions for the NBA all in one place! Check out our weekly updated list to get started.
NBA
January 14
Brooklyn Nets vs New York Knicks Predictions, Odds & Picks
Kevin Durant leads his ailing Brooklyn Nets against RJ Barrett and the high-energy New York Knicks! …
NBA
January 13
Golden State Warriors vs Indiana Pacers Predictions, Odds & Picks
Stephen Curry and his Golden State Warriors look to carry their momentum forward against Domantas Sabonis' Indiana Pacers! …
NBA
January 12
Christian Jope
Christian Jope is a writer, social media strategist, and data analyst. A Queen's University Alumni, Christian is an author and social media strategist with Raptors Cage, while also working closely with MLSE and Canada Basketball through community-driven events.
Email: [email protected]