The Los Angeles Lakers lead the series 3-1, a victory will net them the NBA title!
No lineup changes are expected as Goran Dragic is still listed as out due to injury.
LeBron James leads all scorers in the series with 27.8 points per game.
Heat vs Lakers Odds
Odds from DraftKings. Get up to a $1,000 sign-up bonus at DraftKings today or check out more offers and promo codes for the best online sportsbooks.
Heat vs Lakers Predictions and Picks
The Miami Heat have their backs against the wall but have been performing admirably despite their losses. With his standard of play only increasing, we expect a victory for the Lakers behind a statement-making LeBron James performance.
Picks:
Los Angeles Lakers def. Miami Heat -305
Los Angeles -7 -110
Over 216.5 -112
How to Watch Heat vs  Lakers
Heat vs Lakers Information
What
Miami Heat vs Los Angeles Lakers
Where
ESPN Wide World of Sports, Orlando, FL
When
Friday, October 9th, 2020; 9:00 PM EST
How to Watch/Listen
ABC
Head-to-Head: Miami Heat vs Los Angeles Lakers
Los Angeles Lakers
Head-to-Head
Miami Heat
Frank Vogel
Head Coach
Erik Spoelstra
52-19 (1st in West, 3rd Overall)
Standing
44-29 (5th in East, 11th Overall)
W-L-W-W
Form
L-W-L-L
112.0 (11th of 30)
Off Rtg
112.5 (7th of 30)
106.3 (3rd of 30)
Def Rtg
109.5 (11th of 30)
100.9 (11th of 30)
Pace
98.3 (27th of 30)

Playoff Leaders (Per Game)

A. Davis (28.2)
PPG
J. Butler (22.1)
L. James (10.5)
RPG
B. Adebayo (10.7)
L. James (8.8)
APG
J. Butler (5.7)
R. Rondo (1.4)
SPG
J. Butler (1.9)
A. Davis (1.3)
BPG
B. Adebayo (0.8)
D. Howard (.691)/A. Davis (9.9)
FG%/FGM
M. Leonard (.625)/G. Dragic (7.3)
Q. Cook (.667)/K. Caldwell-Pope (2.1)
3P%/3PM
M. Leonard (.500)/T-Crowder, Robinson (2.7)
Miami's Defence Needs to Tighten Up
There are a lot of places where the Miami Heat could improve for Game 5 against the Los Angeles Lakers. Miami could stop settling for bad shots, limit turnovers, and even get more from designated shooters Duncan Robinson and Jae Crowder. But to keep their playoff hopes alive, the Heat need to find their defensive form.
In Game 4 against the Lakers, the Heat allowed their opponents to make 14 three-point field goals on 35.9% shooting. While the percentage meets the league average, it can't continue if coupled with the Heat's own shooting struggles.
The return of the switchable Bam Adebayo will certainly help, but with the attention that Davis and James draw the Heat will inevitably be in scramble mode. Sort out their rotation when protecting their rim, and the Heat could live to see another day.
Can the Lakers' Two-Way Play Continue?
The Lakers were able to overcome a sloppy first half in Game 4 against the Miami Heat, in order to come home with a victory. While they shot well from the field overall, led by the playmaking of LeBron James, their defensive tenacity sealed the match for them.
Four Lakers starters shot 50% from the field in Game 4, with Danny Green contributing the least with 10 points on the night. In a slow-paced affair with less than 100 possessions in the game, Los Angeles' efficiency was crucial.
Los Angeles' rebounding and the defence was also a large factor in their Game 4 victory. While only slightly winning the rebounding battle 42-39, the Lakers' 10 offensive rebounds were backbreaking for the Heat defence.
---
Editor's Picks
---
Heat Key Player: (F) Jimmy Butler
It took a gargantuan effort from Jimmy Butler for the Miami Heat to take a win in Game 3 and that was the last time they had a victory. Butler has set the tone for the Heat since going 0-2 down in the series. He'll need to inspire his teammates once again if the Heat hopes to keep their chances of victory alive.
In the Miami Heat's Game 4 loss to the Los Angeles Lakers, Butler posted a near triple-double with 22 points, 10 rebounds, and nine assists to go along with three steals and a block. Butler has been a terror on both ends of the court, doing his best to keep Miami in games.
If there is somewhere that Butler needs to improve on to keep the Heat in the title race it is his three-point shooting. Butler is shooting just 25% from three for the series and was 0-3 in Game 4. Los Angeles stifled Butler by going under every screen against him last time out, he must keep them honest.
Lakers Key Player: (F) Anthony Davis
Davis has been leading the Lakers on both ends throughout the NBA Playoffs with his stellar two-way play. Near impossible to match at forward or centre, Davis' only limitation is that which he puts on himself. As we saw in Game 3, the Lakers have the talent to make up for an off night from him, but he'll need to be engaged to bring home the NBA title.
Anthony Davis bounced back from a mediocre Game 3 effort with 22 points, nine rebounds, and four assists in Game 4 against the Miami Heat. He almost doubled his field-goal attempts while still shooting 50% from the field. When the Lakers get Davis going early on offence, it's generally a good sign for them.
The Lakers will need one more great game from Davis to win the NBA title. With Bam Adebayo back in the lineup, he won't be able to feast at the rim as he had in the past, but his shooting from the range has more than made up for that. Aggressiveness from the jump could help Davis win his first NBA title.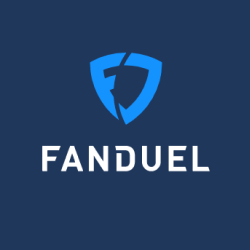 Get a deposit bonus up to $500!
Sign up at FanDuel and receive a 20% deposit bonus up to $500
Play Now
Sign up at FanDuel and receive a 20% deposit bonus up to $500
More NBA Predictions & Odds
Brooklyn Nets vs Philadelphia 76ers Predictions, Odds & Picks
With a win, the Brooklyn Nets could take pole position in the Eastern Conference from the Philadelphia 76ers! …
NBA
14 April | 05:18 | Christian Jope
San Antonio Spurs vs Toronto Raptors Predictions, Money Line & Picks
Demar Derozan visits his former team when he leads the San Antonio Spurs against Kyle Lowry and the Toronto Raptors! …
NBA
14 April | 03:54 | Christian Jope
LA Clippers vs Indiana Pacers Predictions, Betting Lines & Odds
Kawhi Leonard and the LA Clippers take on Domantas Sabonis and the Indiana Pacers! …
NBA
13 April | 04:03 | Christian Jope
Christian Jope
Christian Jope is a writer, social media strategist, and data analyst. A Queen's University Alumni, Christian is an author and social media strategist with Raptors Cage, while also working closely with MLSE and Canada Basketball through community-driven events.
Email: [email protected]