In Game 3, Jimmy Butler was one of only three players to record a triple-double in NBA Finals history.
The Lakers were poor defensively in Game 3, allowing the Heat to shoot 51.3% from the field.
Jimmy Butler leads all scorers in the series with 29.3 points per game.
Lakers vs Heat Odds
Odds from DraftKings. Get up to a $1,000 sign-up bonus at DraftKings today or check out more offers and promo codes for the best online sportsbooks.
Lakers vs Heat Predictions and Picks
Game 3 was a warning shot by the Heat in the direction of a Lakers team that looked much too comfortable. Los Angeles has responded to situations like this well in past series, we expect the same out of them in Game 4. An aggressive Anthony Davis can make all the difference.
Pick:
Los Angeles Lakers def. Miami Heat -305

Los Angeles -7.5 -107

Under 219.5 -108
How to Watch Lakers vs  Heat
Lakers vs Heat Information
What
Los Angeles Lakers vs Miami Heat
Where
ESPN Wide World of Sports, Orlando, FL
When
Tuesday, October 6, 2020; 9:00 PM EST
How to Watch/Listen
ABC
Head-to-Head: Los Angeles Lakers vs Miami Heat
Los Angeles Lakers
Head-to-Head
Miami Heat
Frank Vogel
Head Coach
Erik Spoelstra
52-19 (1st in West, 3rd Overall)
Standing
44-29 (5th in East, 11th Overall)
L-W-W-W
Form
W-L-L-W
112.0 (11th of 30)
Off Rtg
112.5 (7th of 30)
106.3 (3rd of 30)
Def Rtg
109.5 (11th of 30)
100.9 (11th of 30)
Pace
98.3 (27th of 30)

Playoff Leaders (Per Game)

A. Davis (28.5)
PPG
J. Butler (22.1)
L. James (10.4)
RPG
B. Adebayo (10.9)
L. James (8.8)
APG
J. Butler (5.5)
R. Rondo (1.4)
SPG
J. Butler (1.8)
A. Davis (1.2)
BPG
B. Adebayo (0.8)
D. Howard (.704)/A. Davis (10.1)
FG%/FGM
M. Leonard (.625)/G. Dragic (7.3)
Q. Cook (.667)/K. Caldewell-Pope (2.1)
3P%/3PM
M. Leonard (.500)/J. Crowder (2.8)
Can LA Sort Out the Shooting Guard Position?
The Los Angeles Lakers continue to struggle to find consistency from their shooting guards. Between Danny Green and Kentavious Caldwell-Pope, the Lakers were only able to receive one three-point field goal between them in Game 3.
Almost more concerning was their inability to contain the play of Jimmy Butler. Expected to be reliable on the defensive side, Green and Caldwell-Pope were Butler's main defenders during his 40-point evening.
Head coach Frank Vogel certainly wants better productions from his shooting guards. Vogel gave JR Smith five minutes of play and was rewarded with a three-pointer. Will we see Vogel look for answers further down his bench? Or will we see extended minutes for the more defensively solid Alex Caruso? Either way, the Lakers must solidify their defence at the point of attack on top of improving their shooting from the backcourt.
Have Miami Found Their Groove Defensively?
You'd be forgiven for looking at the Los Angeles Lakers' stat line while thinking that they played a decent game. Shooting 43% from the field and 33% from three isn't awful by any means, so how did the Heat win so convincingly?
The Lakers were passive in their efforts to attack the rim, as encouraged by the Heat defence. With Olynyk and Leonard on the court, prolific grinders, the Heat sealed off the paint and forced the Lakers into difficult three-point shots.
Miami's swarming defence also forced 19 turnovers out of the Western Conference champions to their own 12. If Miami can maintain their tenaciousness on defence, they could bring this series level. Managing the strength of James and Davis at the rim remains an issue.
Editor's Picks
Lakers Key Player: (F) Anthony Davis
Veteran superstar LeBron James may lead the Lakers, but their most productive player on both ends of the court has been Anthony Davis. The perennial All-Star and All-NBA candidate was much to reserved in Game 3 for the Lakers.
Davis still provided his team a rounded effort in their Game 3 loss with 15 points, five rebounds, three assists, and two steals in almost 33 minutes of play. However, his lack of aggressiveness is what allowed the Heat to maintain their lead.
With only Kelly Olynyk and Meyers Leonard manning the paint, there is no reason that Davis should be so passive on offence. With Los Angeles' shooting struggles,
Heat Key Player: (F) Jimmy Butler
Who can we look to after Game 3 other than the Miami Heat's Jimmy Butler? Not only has he driven the Heat's success all season long, Butler saved Miami from a possible 3-0 hole after his Game 3 performance.
Butler put on a legendary performance, scoring 40 points and adding 11 rebounds, 13 assists, two steals, and two blocks on 70% shooting from the field and no three-point field goals or attempts! Butler was certainly "old-school" in his approach, but it was incredibly effective.
You can't expect Butler to have the same impact in Game 4, as his Game 3 performance is quite the outlier considering his statistics. However limiting Butler will be key for the Lakers, opening up the possibility for others to contribute. Butler is a continual threat on the court, with or without the ball.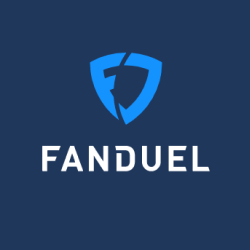 Get a deposit bonus up to $500!
Sign up at FanDuel and receive a 20% deposit bonus up to $500
Play Now
Sign up at FanDuel and receive a 20% deposit bonus up to $500
More NBA Predictions & Odds
LA Clippers vs Indiana Pacers Predictions, Betting Lines & Odds
Kawhi Leonard and the LA Clippers take on Domantas Sabonis and the Indiana Pacers! …
NBA
13 April | 04:03 | Christian Jope
New York Knicks vs Los Angeles Lakers Predictions, Betting Lines & Odds
Julius Randle and the New York Knicks take on Andre Drummond and the Los Angeles Lakers! …
NBA
12 April | 02:49 | Christian Jope
Memphis Grizzlies vs New York Knicks Predictions, Betting Lines & Odds
Rising stars meet as Ja Morant's Memphis Grizzlies face off against RJ Barrett and the New York Knicks! …
NBA
9 April | 04:52 | Christian Jope
Christian Jope
Christian Jope is a writer, social media strategist, and data analyst. A Queen's University Alumni, Christian is an author and social media strategist with Raptors Cage, while also working closely with MLSE and Canada Basketball through community-driven events.
Email: [email protected]