The Toronto Raptors lead the series 0-1.
Brooklyn were led in scoring by Timothe Luwawu-Cabarrot in Game 1.
The Raptors covered the point spread and total in their last match.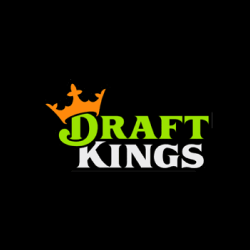 Get a deposit bonus up to $500!
Sign up at DraftKings and receive a 20% deposit bonus up to $500
Play Now
Sign up at DraftKings and receive a 20% deposit bonus up to $500
Brooklyn Nets vs Toronto Raptors Odds
Odds from DraftKings. Get up to a $1,000 sign-up bonus at DraftKings today or check out more offers and promo codes for the best online sportsbooks.
Brooklyn Nets vs Toronto Raptors Predictions and Picks
Brooklyn showed some promise in the last match, but it ultimately wasn't enough. While the scoreline may be closer in Game 2, the Nets remain outmatched.
Picks:
Toronto Raptors def. Brooklyn Nets -715
Toronto -11 -110
Over 226.5 -113
How to Watch Brooklyn Nets vs Toronto Raptors
Brooklyn Nets vs Toronto Raptors Information
What
Brooklyn Nets vs Toronto Raptors (Game 2)
Where
ESPN Wide World of Sports, Orlando, FL
When
Wednesday, August 19th, 2020; 1:30 PM EST
How to Watch/Listen
NBATV
Head-to-Head: Brooklyn Nets vs Toronto Raptors
Brooklyn Nets
Head-to-Head
Toronto Raptors
Jacque Vaughan
Head Coach
Nick Nurse
35-37 (7th in East, 14th Overall)
Standing
53-19 (2nd in East, 2nd Overall)
 L-L-W-W
Form
W-W-W-W
108.9 (22nd of 30)
Off Rtg
111.1 (14th of 30)
109.5 (9th of 30)
Def Rtg
105.0 (2nd of 30)
101.4 (9th of 30)
Pace
100.9 (12th of 30)

Playoff Leaders (Per Game)

T. Luwawu-Cabarrot (26.0)
PPG
F. Vanvleet (30.0)
J. Allen (12.0)
RPG
P. Siakam (11.0)
C. LeVert (15.0)
APG
F. Vanvleet (11.0)
T-LeVert, Chiozza, Temple, Allen (1.0)
SPG
F. Vanvleet (2.0)
T-Allen, Martin (1.0)
BPG
O. Anunoby (2.0)
T. Luwawu-Cabarrot (.692)/T. Luwawu-Cabarrot (9.0)
FG%/FGM
T. Davis (.750)/F. Vanvleet (11.0)
T. Luwawu-Cabarrot (.667)/T. Luwawu-Cabarrot (6.0)
3P%/3PM
T. Davis (1.00)/F. Vanvleet (8.0)
Brooklyn Can Use Their Speed
The Brooklyn Nets can take pride in the fact that they pulled their once 33-point deficit to the Raptors down to just eight during their Game 1 blowout. While they failed to find much success anywhere on the court, they were at a decided advantage when they pushed the pace.
Brooklyn doesn't create the most possessions, but they were able to bring the game within eight due to them challenging the Raptors bigs on the break. Toronto is a good fast-break team themselves, but with so many players cutting to the basket and Marc Gasol committing at the top of the key as a passer, Brooklyn can really take advantage in transition.
That speed advantage forced Raptors coach Nick Nurse to play starting center Gasol just 20 minutes in the game. While Toronto adjusted with the insertion of Ibaka and former Net Hollis-Jefferson, the Nets certainly have a way to make the Raptors play their way in Game 2.
Toronto Needs Another Strong Start
The Toronto Raptors humbled the upstart Brooklyn Nets in Game 1 of the Eastern Conference First Round series. Despite a late fight by the seventh seed, the Raptors were able to take the game with ease due to their incredibly strong start to the game.
Bolstered by a charming introduction to the game by family members, the Toronto Raptors outscored the Brooklyn Nets in the first half, 73 to 51. At one point, the reigning champions were up by 33. Brooklyn wasn't easy to put away though, as they stormed back in the third quarter, outscoring the Raptors by 13.
The Raptors have more talent at every position, however, the speed of the Nets is what brought them back into the game. While a 33-point cushion is too much to ask of Toronto, the speed at which Brooklyn can go on scoring runs is something Toronto will need to be wary of.
Nets Key Player: (F) Timothe Luwawu-Cabarrot
26 PTS | 7 REB

? | @timcabs matched a Nets playoff record with 6 threes off the bench pic.twitter.com/iSc5erEAL1

— Brooklyn Nets (@BrooklynNets) August 17, 2020

French international Timothe Luwawu-Cabarrot, otherwise known as TLC, has been brilliant for the Nets since the restart. Stepping up to the challenge and opportunity, Luwawu-Cabarrot averaged 14.8 points on 50.6% shooting from the field during the seeding schedule.
Head coach Jacque Vaughan rewarded his efforts with 33 minutes off the bench in Game 1, where TLC produced 26 points and seven rebounds on 69.2% shooting from the field and 66.7% shooting from three.
Luwawu-Cabarrot was the beneficiary of the Raptors blitzing Caris LeVert in the halfcourt, even doubling him in the fourth quarter. If the Frenchman can maintain his torrid shooting, it could swing the match in Brooklyn's favor.
Raptors Key Player: (F) Pascal Siakam
Lowry ➡️ Siakam… Touchdown!#NBAPlayoffs on ESPN pic.twitter.com/0fr9KO1u56

— NBA (@NBA) August 17, 2020

All eyes were on Pascal Siakam to make an impact as the go-to guy for the Toronto Raptors and in Game 1 he was, frankly, underwhelming.
Siakam put up solid numbers overall, posting 18 points and 11 rebounds in 31 minutes of play. However, Siakam's efficiency was poor and he showed a lack of savvy in difficult offensive situations.
For the Raptors to continue their run, Siakam must return to his regular-season form. His nine-of-nine night at the free-throw line was the most promising thing about his performance, but it's unlikely his 30.8% shooting night can be made up for by his teammates again.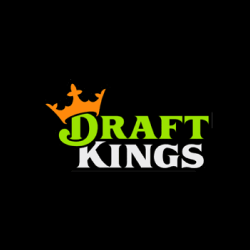 Get a deposit bonus up to $500!
Sign up at DraftKings and receive a 20% deposit bonus up to $500
Play Now
Sign up at DraftKings and receive a 20% deposit bonus up to $500
More NBA Predictions & Odds
Best NBA Promo Codes & Betting Bonuses 2020/21
All the best sportsbook bonus offers and promotions for the NBA all in one place! Check out our weekly updated list to get started.
NBA
January 14
Brooklyn Nets vs New York Knicks Predictions, Odds & Picks
Kevin Durant leads his ailing Brooklyn Nets against RJ Barrett and the high-energy New York Knicks! …
NBA
January 13
Golden State Warriors vs Indiana Pacers Predictions, Odds & Picks
Stephen Curry and his Golden State Warriors look to carry their momentum forward against Domantas Sabonis' Indiana Pacers! …
NBA
January 12
Christian Jope
Christian Jope is a writer, social media strategist, and data analyst. A Queen's University Alumni, Christian is an author and social media strategist with Raptors Cage, while also working closely with MLSE and Canada Basketball through community-driven events.
Email: [email protected]