The 5-1 KC Chiefs lead the NFC West by two games and already seem playoff-ready
Broncos QB Drew Lock's injured shoulder is healed, but he threw 2 picks in Week 6
Last season, these two NFC West rivals played twice, KC 30, DEN 6, KC 23, DEN 3
New Users Only. Min. $5 Deposit. Eligibility restrictions apply. See DraftKings.com for details.
20K public contests per day
Play against friends privately
Win even if you don't finish 1st
New Users Only. Min. $5 Deposit. Eligibility restrictions apply. See DraftKings.com for details.
Chiefs vs Broncos Odds
Odds from DraftKings. Get up to a $1,000 sign-up bonus at DraftKings today or check out more offers and promo codes for the best online sportsbooks.
Chiefs vs Broncos Predictions and Picks
This should be an outright win for the Kansas City Chiefs, the question is whether they can cover such a wide spread, but watching the Broncos offense struggled to score more than 20 points in a game makes it seem like the better bet here is on the Patrick Mahomes' high scoring Chiefs, who average almost 30 points per game, third-highest in the league.
Pick:
Chiefs -9.5 (-110)
How to Watch Chiefs vs Broncos
Chiefs vs Broncos Information
What
Kansas City Chiefs vs Denver Broncos
Where
Empower Field at Mile High in Denver, CO
When
Sun, October 25, 2020; 4:25 PM ET
How to watch
CBS
The Kansas City Chiefs with HC Andy Reid game planning and quarterback Patrick Mahomes and company executing said the game plan has resulted in a 5-1 record so far in 2020 and an offense that scores almost 30 points a game on average, a team most likely heading to the postseason.
The Denver Broncos look strong on the defensive side of the ball, but injuries have kept their offense stalled and so far they have only managed two wins in 2020 scoring about 20 points per game with their young and recently injured QB Drew Lock (shoulder) under center.
These two AFC West rivals have met each other a total of 120 times (including 1 postseason game), with the Denver Broncos coming out on top in 55 of those games and the Kansas City Chiefs winning 65 games.
Can Chiefs Star WR Sammy Watkins Suit Up Despite His Injury?
Chief's playmaking and speedy receiver Sammy Watkins has listed as questionable for this Week 7 matchup with the Broncos, his injured hamstring still an issue making him a game-time decision for coach Reid.
Watkins is a deep threat with the ability to get yards after the catch, so far this season with 21 receptions for 222 yards and 2 touchdowns, his catch percentage at 72.4.
Watkins is benefitting from playing with two other speedy receivers, Tyreek Hill and Mecole Hardman, and when you add soft handed tight end Travis Kelce to the offensive mix, QB Mahomes has his pick of talented targets to choose from.
Can Broncos QB Drew Lock Shake Off His Poor Week 6 Performance?
Broncos second-year QB Drew Lock has a 1-2 record as the starter and he has currently completed just 53 percent of his passes, not a good start to his year.
Add to the poor numbers the shoulder injury Lock suffered early in the season, causing him to miss three games while it healed, a time when backup Brett Rypien filled in along with Jeff Driskel, causing the offense to hiccup repeatedly along the way.
Lock threw two interceptions during his Week 6 return to starting duties, along with 10 completions for 189 yards but no touchdowns, numbers that would typically result in a loss but somehow ended up in the Broncos' second win.
---
Editor's Picks
---
Chiefs Key Player: (RB) Le'Veon Bell
If anyone can restart the withering career of running back Le'Veon Bell it is Chiefs head coach Andy Reid, who has a roster full of success stories and could use another sure-handed dual-threat launching out of his backfield.
Rookie RB Clyde Edwards-Helaire has caught on like wildfire in KC, so that takes all the pressure off Bell to be an immediate starter or even the main contributing running back.
As Bell begins to learn the offense, his numbers should increase, and if they can even get close to what he used to do in Pittsburgh years ago, this could end up being quite a steal for this already talented Chiefs run game.
Broncos Key Player: (WR) Rookie Jerry Jeudy
Former Alabama Crimson Tide star receiver Jerry Jeudy is fitting right into the National Football League, now one of the Broncos key receivers with 17 catches for 266 yards and a touchdown in five games, production that can only increase as the kid gets acclimated to the league.
What will also help Jeudy is for his QB Drew Lock to stay healthy and build up some chemistry through reps during practice and games, something they couldn't do while Lock was recovering from his injury.
Jeudy's longest catch so far this season in Denver was a 48-yarder, so the 6' 1" 193-pound kid can fly, and that kind of deep threat will benefit all the other receivers on the field since it tends to draw double teams from opposing safeties.
Best Promo Codes and Bonuses for Chiefs vs Broncos Week 7
Check out the best sportsbooks for betting on Chiefs vs Broncos in your state:
Check out our NFL Pick 'em Contest and maybe you will be the one who gets $200 Amazon voucher!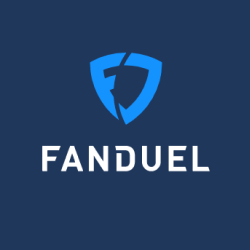 Get a deposit bonus up to $500!
Sign up at FanDuel and receive a 20% deposit bonus up to $500
Play Now
Sign up at FanDuel and receive a 20% deposit bonus up to $500
More NFL Predictions & Odds
Houston Texans vs Detroit Lions Predictions, Odds & Picks
Take a look at our predictions, odds and picks for game one of Week 12's Thanksgiving triple header lineup, the Houston Texans taking on the Detroit Lions.
NFL
November 26
Washington Football Team vs Dallas Cowboys Predictions, Odds & Picks
Check out our predictions, odds and picks of this Week 12 NFC East basement showdown between the Washington Football Team and the Dallas Cowboys.
NFL
November 26
Best NFL Week 12 Promo Codes & Betting Bonuses 2020
We've compiled the best NFL bonuses, promo codes, and offers across the Sportsbook world to get you ready for another week of football! …
NFL
November 25
Mike Lukas
Mike Lukas is a retired standup comedian turned freelance writer now living in Dallas, Texas, originally from Cleveland, Ohio. His love for the game of football and all things Cleveland Browns turned Mike into a pro blogger years ago. Now Mike enjoys writing about all thirty-two NFL teams, hoping to help football gamblers gain a slight edge in their pursuit of the perfect wager.
Email: mike.lukas@wsn.com