First Overall Pick of the NFL Draft 2020 - Top 5 Predictions and Betting Odds
First Overall Pick Odds – NFL Draft 2020
The odds for the first overall pick at the 2020 NFL Draft are provided by DraftKings Sportsbook.
| 1st Overall Pick | DraftKings |
| --- | --- |
| Joe Burrow | -2500 |
| Tua Tagovailoa | +1600 |
| Chase Young | +1600 |
| Justin Herbert | +2500 |
| Jordan Love | +10000 |
| Jeffrey Okudah | +10000 |
| Isaiah Simmons | +10000 |
| Jedrick Wills | +15000 |
| Derrick Brown | +25000 |
| Jacob Eason | +25000 |
| Andrew Thomas | +25000 |
| Tristan Wirfs | +25000 |
| Mekhi Becton | +25000 |
| Jake Fromm | +50000 |
| Jerry Jeudy | +50000 |
| CeeDee Lamb | +50000 |
| Jalen Hurts | +50000 |
Of the 255 college football players who will be selected in the upcoming NFL Draft, only one will be picked first overall, and that is an honor that that's gone mostly to future superstars in the league, though occasionally it's been handed to a few eventual duds (see Tim Tebow and JaMarcus Russell).
The 2020 NFL Draft starts on Thursday, April 23 and runs through Saturday, April 25, and ABC, ESPN and NFL Network will broadcast all seven rounds on their networks, an event made interesting to watch by such likable personalities as television draft analysts Rich Eisen and Mel Kiper.
Football gamblers looking to pick up a little offseason action can place a bet on which college athlete will be selected first overall, so here we take a closer look at the top-5 prospects for receiving that accolade in 2020 including the odds of each of them being chosen.
Top-5 Predictions and Odds of the #1 Overall 2020 Draft Pick
Talented quarterbacks, defensive ends and offensive tackles are all rare and valuable commodities in the NFL and this 2020 draft class has its share of superstar-level talent at all three of those positions.
The NFL franchise with the worst record the prior season gets the first overall pick, and this year for the first time in its franchise history that dubious honor goes to the Cincinnati Bengals, who went 2-14 last season, so the player who gets chosen by them will most likely fill their biggest position of need, which is at quarterback.
Every one of the following top-5 college athletes will most likely bring incredible value to whichever roster they end up on, but only one will get to play in Southern Ohio for a Bengals team that has a youthful second-year head coach and hasn't been to the playoffs for going on half a decade.
5) Andrew Thomas
Position: Offensive Tackle
College: University of Georgia Bulldogs
Size: 6' 5", 320-pounds
Age: 21
2019-20 Awards and highlights: Jacobs Blocking Trophy, Unanimous All-American, First-Team All-SEC, Sugar Bowl.
Analysis: Andrew Thomas was a three-year starter at Georgia and played at both offensive tackle spots, which will prove to be an advantage in the current NFL with its overall lack of effective players at those two positions.
Some of Thomas' strengths are his fierce competitive mentality, his speed and "powerful meat hooks for hands' plus his ability to redirect for second-level adjustments.
Chances are Thomas will not be drafted first overall, but he will most likely be selected soon after and become a solid first-year starter in the NFL, and with the professional level coaching he will begin to receive, he has the athleticism to become elite at his position in time.
4) Justin Herbert
Position: Quarterback
College: University of Oregon Ducks
Age: 21
Size: 6' 6", 227-pounds
2019 Stats Line: completed 286-of-428 for 3,471 yards and 32 touchdowns with 6 interceptions with 58 runs for 50 yards and 4 touchdowns for a passer rating of 158.7.
2019-20 Awards and highlights: Pac-12 Champion, Rose Bowl Champion, William V. Campbell Trophy.
.@cfrelund's Analytics-Based Mock @NFLDraft 1.0:
5. MIA: QB Joe Burrow
13. IND: QB Justin Herbert
23. NE: WR Henry Ruggs III
FULL: https://t.co/Cq68QmCygP pic.twitter.com/k47vqD76GF

— NFL (@NFL) March 7, 2020
Analysis: Justin Herbert is the ideal size for an NFL quarterback, and just like the player already in the league he's been compared to, quarterback Carson Wentz, Herbert has a "big-boy" arm that will keep opposing cornerbacks on edge throughout the game.
Herbert is considered a full-field reader, meaning he has the confidence to stand patiently in the pocket and scan the field for each of his progressions for the open receiver, a skill that will come in handy in the pass-heavy NFL.
Predicted to be a starter within the first two seasons, Herbert will most likely not get chosen before the other two quarterbacks on this list (see below), but whichever team selects him (plenty of mock drafts have him going to the Los Angeles Chargers) his ability to throw darts and scan the field should help him make his mark as a rookie regardless of how much playing time he initially gets.
3) Tua Tagovailoa
Position: Quarterback
College: University of Alabama Crimson Tide
Size: 6' 1", 218-pounds
Age: 21
2019 Stats Line (played in just 9 games due to season-ending injuries): completed 180-of-252 for 2,840 yards and 33 touchdowns with 3 interceptions with 21 runs for 25 yards and 2 touchdowns for a passer rating of 206.9.
2019-20 Awards and highlights: Second-team All-SEC.
Analysis: NFL teams will most likely evaluate Alabama quarterback Tua Tagovailoa based on his incredible 2018 season since his 2019 was shortened to just nine games after he suffered a dislocated hip and "posterior wall fracture" on top of a concussion and a broken nose.
During the 2018 season, Tagovailoa led his Crimson Tide to a national college championship appearance while earning the MVP award for that game and for the Orange Bowl, both games being played not long after receiving surgery to repair a high ankle sprain.
Potential injuries could be a concern with Tagovailoa, but regardless he is predicted to be a year one quality starter and with his ability to run and keep the ball out of opponents hands (his touchdown-to-interception ratio at Alabama was 8:1) he should fit right into the new dual-threat quarterback mold that's becoming popular in the NFL.
Tua Tagavailoa Draft Specials
| Team to Draft Player | DraftKings |
| --- | --- |
| MIA Dolphins | -121 |
| LA Chargers | +300 |
| WAS Redskins | +500 |
| IND Colts | +1200 |
| CAR Panthers | +1600 |
| CIN Bengals | +1600 |
| DET Lions | +1600 |
| TB Buccaneers | +2000 |
| Las Vegas Raiders | +3300 |
| JAX Jaguars | +4000 |
| ATL Falcons | +10000 |
| CHI Bears | +10000 |
| DAL Cowboys | +10000 |
| DEN Broncos | +10000 |
| GB Packers | +10000 |
| NE Patriots | +10000 |
| NO Saints | +10000 |
For more odds on Tua Tagavailoa Draft Specials head to DraftKings Sportsbook.
2) Chase Young
Position: Defensive End
College: Ohio State University Buckeyes
Size: 6' 5", 265-pounds
Age: 20
2019 Stats Line: 16.5 sacks, 6 forced fumbles, 32 total tackles (10.5 of those for a loss)
2019-20 Awards and highlights: Chuck Bednarik Award, Ted Hendricks Award, Bronko Nagurski Trophy, Chicago Tribune Silver Football, Nagurski–Woodson Defensive Player of the Year, Smith-Brown Defensive Lineman of the Year, Unanimous All-American, First-team All-Big Ten.
Analysis: If the Cincinnati Bengals needed an effective quarterback-hunting defensive end more than they needed a quarterback, there is no doubt that Ohio State University's Chase Young would be number one on this list – the guy is that good.
Young is considered a "rare physical specimen" due to his "long, chiseled, pliable frame," and is predicted to be a perennial All-Pro type of player in the NFL who is "loose, fluid, agile, aggressive and explosive."
Some mock drafts have Young going to the Washington Redskins or the Detroit Lions, depending on whether other teams like the Miami Dolphins trade up for a quarterback, but regardless he will certainly be an immediate impact player in the NFL, much like the rookie defensive end also from OSU who disrupted the league last season named Nick Bosa.
1) Joe Burrow
Position: Quarterback
College: Louisiana State University (LSU) Tigers
Size: 6' 4", 216-pounds
Age: 23
2019 Stats Line: completed 402-of-527 for 5,671 yards (led the NCAA) and 60 touchdowns (an NCAA record) with 6 interceptions with 115 runs for 368 yards and 5 touchdowns for a passer rating of 202.0 (an NCAA record)
2019 Awards and highlights: National champion, Heisman Trophy, Maxwell Award, Walter Camp Award, Johnny Unitas Golden Arm Award, Davey O'Brien Award, Manning Award, AP College Football Player of the Year, Sporting News Player of the Year, Unanimous All-American, SEC Offensive Player of the Year, First Team All-SEC, CFP National Championship Offensive MVP.
Analysis: If you didn't get a chance to watch Joe Burrow play for LSU last season (he led them to a 15-0 record and their first-ever College Football National Championship) do yourself a favor and check out his numerous highlights because this 23-year-old has enough talent and football IQ to become an NFL superstar.
Grant Delpit with high praise for QB Joe Burrow.

Delpit: (Joe Burrow) is the obvious number one pick. pic.twitter.com/QWJARd4G9h

— Malik Wright (@Wrightreportt) February 28, 2020
His confidence and poise are beyond his years, and his ability to beat defensive coverages thrown at him is uncanny, making him the favorite to be selected by the Cincinnati Bengals first overall, something the team is ecstatic about despite some doubts as to whether Burrow wants to play there.
Some wonder why his incredible 2019 season was the polar opposite of the season before, while others doubt the strength of his arm, but haters will hate and they definitely can't argue Burrow's 60 passing touchdowns in a single season (a new NCAA record) or his 5,600+ passing yards in fifteen games, so the former LSU Tiger's success in the NFL and in Cincinnati may just depend on his bringing that same college swagger with him to the big leagues.
NFL Draft 2020 FAQ
When is the NFL Draft 2020?
The 2020 NFL Draft starts on Thursday, April 23 and runs through Saturday, April 25, 2020.
Where is the 2020 NFL Draft?
The 2020 NFL Draft will be held in Paradise, Nevada, United States.
Who has the first overall pick?
The Cincinnati Bengals have the first overall pick at the NFL Draft 2020.

Bet on NFL With These NJ Sportsbooks

21+ | NJ Only | T&C apply
Impressive range of bonuses
Best betting markets in NJ
1 of the world's top sportsbooks

21+ | NJ, WV, PA, IN, IL, CO, IA, TN, MI, VA only | T&C apply
Great banking options
Access to fantasy sports
Beginner friendly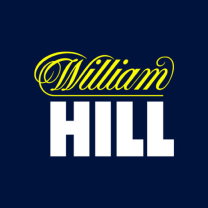 21+ | VA only | Terms and conditions apply
Promo Code 'WSNRF'
No bet-throughs required
Lots of sport-specific promos
More NFL Predictions & Odds
NFL Playoffs Odds 2021: Odds to Make the Playoffs, Picks, Predictions
Get an early jump on your NFL sports betting with the NFL playoffs odds 2021, predictions, and picks, including some teams that are favorites, underdogs, and no chance.
NFL
25 May | 06:46 | Mike Lukas
Top 10 Remaining NFL Free Agents in 2021
There are still some talented players available in the 2021 free agent market and here we take a look at the best ten of them remaining including possible fits.
NFL
14 May | 05:27 | Mike Lukas
New York Jets Zach Wilson Passing Yards 2021 Predictions & Odds
Have a look at our predictions, odds, and picks for New York Jets rookie quarterback Zach Wilson's 2021 total passing yards.
NFL
12 May | 07:05 | Mike Lukas