New England Patriots vs Miami Dolphins Predictions, Odds & Picks
The New England Patriots lost big to the LA Rams on TNF in Week 14, final score 24-3
The Miami Dolphins came close to beating the Chiefs in Week 14, final score 33-27
These two last played in Week 1 when the Patriots beat the Dolphins, final score 21-11
Patriots vs Dolphins Odds
Check out the latest NFL odds and predictions!
Odds from DraftKings. Get up to a $1,000 sign-up bonus at DraftKings today or check out more offers and promo codes for the best online sportsbooks.
Patriots vs Dolphins Predictions and Picks
Tua and the Dolphins should be able to beat these Patriots and stay in their postseason hunt.
Pick:
Dolphins -2 (-112)
How to Watch Patriots vs Dolphins
Patriots vs Dolphins Information
What
New England Patriots vs Miami Dolphins
Where
Hard Rock Stadium in Miami Gardens, FL
When
Sunday, December 20, 2020; 1:00 PM ET
How to watch
CBS
After losing big to the LA Rams on Thursday Night Football in Week 14, final score 24-3, the New England Patriots and HC Bill Belichick might have to further contemplate their QB of the future, because right now quarterback Cam Newton is hit or miss, throwing twice as many picks (10) as TDs (5) while leading the team to its worst regular-season record in a long time, 6-7.
The Miami Dolphins came close to beating the Kansas City Chiefs in Week 14, final score 33-27, but the good news is the left-handed rookie QB they gambled their future on, Tua Tagovailoa, has paid off, the kid a legitimate threat to run at all times with an arm that can embarrass opposing secondaries.
These two AFC East franchises have played each other 110 prior times (including 3 postseason games), with the Miami Dolphins winning 56 of those games and the New England Patriots winning 54 of the games.
Can Cam Newton Figure Out How to Play QB in New England?
It's as if Patriots QB Cam Newton has forgotten how to play the position he reinvented back in Carolina, his efforts in 2020 for New England seeming hit or miss at best, his passing accuracy dipping as low as his ability to evade tacklers.
Newton is absolutely still capable of Superman-like feats of skill and jaw-dropping moments of football quarterbacking, but lately, those have come too little, too late for this 6-7 team that is in danger of not playing in the postseason for this first time in what seems like forever.
To be fair to Newton, he was brought on board by GM and HC Bill Belichick at the last possible moment in the prior offseason, and given the pandemically challenged training camps that all teams had to endure, Newton has done a decent job of acclimating himself to an entirely new system of offense, he just needs a bit more time.
Check out our Promo Codes & Betting Bonuses for Week 15!
Can the Dolphins Sneak into the Upcoming Playoffs?
As it stands right now, the 8-5 Miami Dolphins are in second place of the AFC East and if the season ended today, they would snag the third AFC Wild card spot and proceed to the first round of the playoffs.
To make that true after Week 17, a few more wins might go a long way, and Miami has some decent opponents in these final three weeks, with these Patriots, then the Raiders and the Bills next in line, none of which are easy pickings these days.
The Browns and Colts are vying for the other two AFC Wild card spots, and they are both 9-4 on the season, so it will take the Dolphins getting at least a couple more wins to stay in the race with them as well stay ahead of the 8-5 Ravens who are currently nipping at their postseason heels.
---
Editor's Picks
---
Patriots Key Player: (WR) N'Keal Harry
2nd-year receiver N'Keal Harry, the former 1st round pick, has not given the Patriots the kind of production that they must have been hoping for with that high a selection, the Arizona State alumni not breaking out and becoming the type of young deep threat they need.
To Harry's credit, he is getting better and more acclimated to playing at the NFL level, this season raising his catching percentage from 50% his rookie year to 59.2% in 2020 after catching 29 passes off 49 targets for 277 yards and 2 touchdowns in 11 games.
For the Patriots to have any chance of beating Miami, Harry having a big game as he did in Week 2 against the Seahawks (8 catches for 72 yards) would certainly help, especially if he added a trip or two to the end zone.
Dolphins Key Player: (QB) Tua Tagovailoa
Left-handed rookie sensation Tua Tagovailoa has taken the league by storm, so far posting a 4-2 record as the starting QB in Miami, completing 114 passes for 1,214 yards and 9 touchdowns while carrying the ball 24 times for 6 yards and another touchdown.
Those types of rookie numbers are promising for a team that seemed destined for the middle of the pack, and with Tagovailoa under center, the front office can begin to assemble a roster around him, that is if he can stay healthy playing the style of football at which he excels.
That style involves being a threat to run, pass or otherwise deliver the ball to a playmaker, which Tagovailoa is capable of doing, but as teams begin to get more and more tape on him, they will begin to neutralize those tendencies and force him to play outside his comfort zone and still excel.
Best Promo Codes and Bonuses for Patriots vs Dolphins Week 15
Check out the best sportsbooks for betting in your state:
Check out our NFL Pick 'em Contest and get a chance to win a $200 Amazon voucher!
Bet on NFL with the best NJ sportsbooks!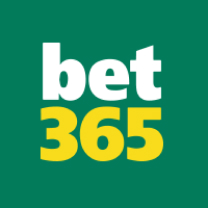 21+ | T&Cs, time limits & exclusions apply
Impressive range of bonuses
One of the worlds biggest sportsbooks

21+ | Terms and conditions apply
Fastest payout platform
Many withdrawal options
Live right now feature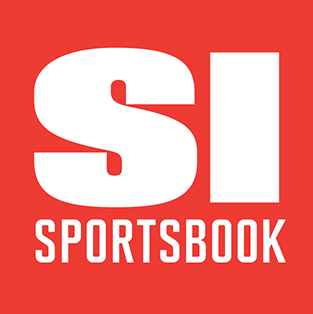 21+ CO Only | Terms and conditions apply
Beginner friendly
Fantastic odds
Promo code 7500back
Bet on NFL with the best Indiana sportsbooks!
21+ | NJ, WV, PA, IN, IL, CO, IA, TN, MI, VA only | T&C apply
Great payment and customer support
Access to fantasy sports with one account
21+ | IA only | Gambling problem? Call 1-800-BETS-OFF
Wide range of betting options
Top notch customer service
Promo code 250match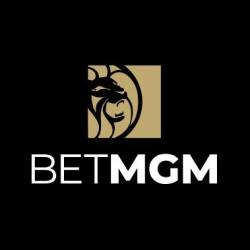 21+ | Terms and conditions apply
Boosted parlays with enhanced odds
Impressive range of bets
10 free bet every week
Bet on NFL with the best PA sportsbooks!
21+ | NJ, WV, PA, IN, IL, CO, IA, TN, MI, VA only | T&C apply
Great payment and customer support
Access to fantasy sports with one account

Terms and conditions apply | 21+ | IN only
Lots of betting options
Daily odds boost
Great live betting section
21+ | IA only | Gambling problem? Call 1-800-BETS-OFF
Wide range of betting options
Top notch customer service
Promo code 250match
More NFL Predictions & Odds
2022 NFL Draft Running Backs Prospects, Predictions, and Picks
The 2022 NFL Draft will feature some top talent at the running back position, so here we break down the best.
NFL
21 March | 07:12 | Mike Lukas
Aaron Rodgers Trade Rumors, Predictions, Odds, Pick
Trade rumors regarding Aaron Rodgers are floating around so we share our predictions, odds, and pick of which team he will play for next.
NFL
7 March | 05:04 | Mike Lukas
NFL History of the Los Angeles Rams vs Cincinnati Bengals: Wins, Losses, and Other Helpful Trends
Let's go over the NFL History of the Los Angeles Rams vs the Cincinnati Bengals including the wins, losses, and other helpful trends to know before you place your bets.
NFL
8 February | 05:29 | Mike Lukas
Mike Lukas
Mike Lukas is a retired standup comedian turned freelance writer now living in Dallas, Texas, originally from Cleveland, Ohio. His love for the game of football and all things Cleveland Browns turned Mike into a pro blogger years ago. Now Mike enjoys writing about all thirty-two NFL teams, hoping to help football gamblers gain a slight edge in their pursuit of the perfect wager. Email: [email protected]