Arsenal vs Liverpool - Prediction, Betting Odds & Picks
Arsenal vs Liverpool – Prediction, Betting Odds & Picks
Liverpool dropped points again at the weekend but has ample motivation to keep going
Arsenal slipped up in the north London derby after a run of fine results
Liverpool's strength in attacking transitions could determine the outcome of this game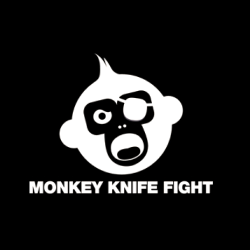 Claim Your $50 DFS Bonus!
Use bonus code WSN50 and get a $50 sign-up bonus!
Play Now
Use bonus code WSN50 and get a $50 sign-up bonus!
| | |
| --- | --- |
| What | Arsenal vs Liverpool |
| Where | Emirates Stadium, London, England |
| When | Wednesday, 15 July 2020, 3.15 PM EST |
| How to watch | NBC Sports |
In the early part of Jurgen Klopp's tenure as Liverpool manager, his team had two chief problems. At one end of the field, it was susceptible to lapses in concentration and individual errors that meant its defensive unit was simply not solid enough for a side trying to compete for the biggest prizes. At the other end, it occasionally struggled to prise open opposing backlines that sat deep and denied its attacking players space in behind.
Liverpool started to overcome those deficiencies in 2017/18, when it reached the Champions League and finished fourth in the Premier League. The addition of Virgil van Dijk in the January transfer window that season went a long way to solving the first issue, while the second was ironed out sufficiently for Liverpool to amass 97 points in the 2018/19 campaign.
That was still not enough to win the title, but the Reds have finally got their hands on the prize this time around. Since the championship was decided, though, Klopp's side has been unable to maintain its near-flawless prior form, losing 4-0 to Manchester City and also dropping points in a 1-1 draw with Burnley at the weekend.
Yet even in games such as those where the outcome was ultimately disappointing for Liverpool, its progress over the last few years remains clear for all to see. Burnley was a team that Klopp's men used to struggle against, but Liverpool was unfortunate not to triumph on Saturday, creating a series of opportunities and limiting its opponent to few.
It was not a flawless display from the champion, but an expected goals scoreline of 2.18 vs 0.45 suggests that any post-match criticism of Liverpool was largely undeserved. This is not a team that has put its feet up since making sure of the title, and Liverpool will look to demonstrate its enduring quality on Wednesday.
Arsenal vs Liverpool Odds
Odds taken from DraftKings.
Klopp has never lost to Arsenal since taking charge at Anfield in 2015, and it is hard to see that run ending here. Liverpool will welcome the chance to face a team that will push higher up the pitch and feel compelled to do more than simply pack men behind the ball, and its front three of Roberto Firmino, Mohamed Salah and Sadio Mane will cause problems in transition.
Arsenal has found the back of the net in each of its last six matches, and its 3-0 defeat by Manchester City last month was the only time it has failed to score in its last 10. A Liverpool win with goals for both teams is a good option here.
Liverpool Needs Three Wins From Three to Break Points Record
Out of the FA Cup and the Champions League, it may seem as if Liverpool has little left to play for at the end of 2019/20. Yet there are still records to be broken, not least Manchester City's all-time highest points tally from two seasons ago. Three wins from its remaining three fixtures would take Liverpool up to 102 points, two more than Pep Guardiola's charges managed in the Catalan's second year at the helm.
Klopp will also be keen to avoid the campaign fizzling out as he begins to look ahead to 2020/21. The evidence of whether form is carried over from one season to another is patchy, but it is more likely to be the case this summer when the break will be much shorter than usual. The Liverpool boss will also want to see more from his fringe players as they attempt to convince him that they could be worthy of more game time next term.
It is only natural that Liverpool's intensity has dropped a little since it secured the title, and it is true that its displays against Aston Villa and Brighton and Hove Albion were not quite as high as its usual level. Yet Liverpool still won – and deserved to win – those matches, and the fact it is facing a bigger club in Arsenal on Wednesday means motivation should be higher.
Arsenal Came Unstuck in Biggest Test in Recent Run of Fixtures
Arsenal fans were bitterly disappointed to lose 2-1 to arch-rival Tottenham Hotspur at the weekend, but it is important that the club does not throw the baby out with the bathwater. True, it was an underwhelming performance in its biggest game for weeks, but Arsenal has been much improved in its last five matches and a return of 10 points from a possible 15 is solid enough in the circumstances.
Mikel Arteta knows that his squad needs major investment before it is ready to finish in the top four again. He was brought in to oversee a long-term project, and no one would have expected him to lift Arsenal into the division's leading quartet in his first few months in charge. There is plenty to fix at the Emirates Stadium, but Arsenal should avoid overreacting to every individual setback along the way. Another defeat is likely here, and Arteta must be calm and calculating in his response to it.
Our Pick
Take the Liverpool and Yes option here – Arsenal has the firepower to score but will not be able to keep the champion out.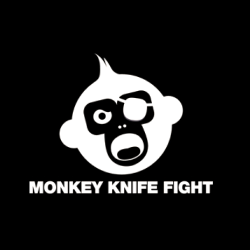 Claim Your $50 DFS Bonus!
Use bonus code WSN50 and get a $50 sign-up bonus!
Play Now
Use bonus code WSN50 and get a $50 sign-up bonus!
More Premier League Predictions & Odds
Leeds United vs Liverpool Prediction, Odds & Picks
Liverpool are pushing for a top-four finish and Champions League qualification, but Leeds United are enjoying an excellent season and will pose a stern test …
PREMIER LEAGUE
16 April | 09:51 | Greg Lea
Tottenham Hotspur vs Manchester United Prediction, Money Line & Picks
We are approaching crunch time in this Premier League season, and Tottenham Hotspur are in need of a statement victory over Manchester United on Sunday …
PREMIER LEAGUE
8 April | 11:52 | Greg Lea
Leicester City vs Manchester City Prediction, Money Line & Picks
Two of the top three in the Premier League meet at the King Power Stadium this weekend, as Manchester City look to move another step closer to winning the title.
PREMIER LEAGUE
1 April | 08:26 | Greg Lea
How to Bet on Soccer
6 February | 17:26 | admin
Best Sports Betting Strategies
1 January | 00:09 | admin
Guide to Live Betting, In-Play and In-Game Betting
3 October | 00:14 | admin
Greg Lea
Greg Lea is a freelance soccer journalist from London. He is the former editor of The Set Pieces, and has contributed to the Guardian, FourFourTwo, and ESPN. A Crystal Palace fan, he is a long-time subscriber to the belief that it's the taking part that counts.
Email: [email protected]