Arsenal vs Manchester City FA Cup Semi-Finals - Prediction, Odds & Picks
Arsenal vs Manchester City FA Cup Semi-Finals – Prediction, Odds & Picks
A place in the final of the FA Cup is up for grabs as these two teams lock horns
Arsenal is the most successful team in the competition's history with 13 triumphs
City is the holder and should find a way to reach yet another Wembley showpiece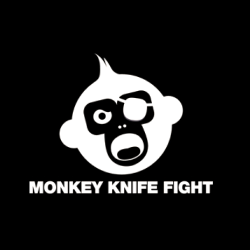 Claim Your $50 DFS Bonus!
Use bonus code WSN50 and get a $50 sign-up bonus!
Play Now
Use bonus code WSN50 and get a $50 sign-up bonus!
| | |
| --- | --- |
| What | Arsenal vs Manchester City |
| Where | Wembley, London, England |
| When | Saturday, 18 July 2020, 2.45 PM EST |
| How to watch | Watch on ESPN here! |
Arsenal is not a team that has been renowned for its grit and resilience in recent years. For much of the past decade, the biggest charge that has been leveled against the Gunners is that they are too soft and easy to play against. It is a criticism that refers to both the team's physical and mental toughness, and the evidence does suggest that Arsenal has frequently come up short in those areas since the last few years of the Arsene Wenger era.
It is too early to state definitively that those days are now behind Arsenal, but the team certainly appears to be moving in the right direction under the stewardship of Mikel Arteta. Having been beaten 2-1 by its arch-rival Tottenham Hotspur at the weekend, many expected Arsenal to slump to another defeat when it welcomed Liverpool to the Emirates Stadium on Wednesday.
Instead, it was the Premier League champion that was left to contemplate a third loss of the campaign, with its 2-1 reverse meaning Jurgen Klopp's side can no longer set a new all-time top-flight points record. There was certainly an element of fortune to Arsenal's victory, which owed much to uncharacteristic errors from Virgil van Dijk and Alisson Becker. But the host deserved credit for the way it dug in to protect its lead in the second half.
It may need a repeat performance at Wembley this weekend. Manchester City is expected to dominate possession at England's national soccer stadium, and Arsenal must ensure it remains well organized and disciplined without the ball. City has an even more daunting attack than Liverpool, though, so there is a good chance that this will be an entertaining, goal-laden affair.
Arsenal vs Manchester City Odds
Odds taken from DraftKings
City was a little fortunate to beat Bournemouth in midweek, but Arsenal should not expect the FA Cup holder to be in such a forgiving mood on Saturday. This competition is now the priority for Pep Guardiola's men – at least until the Champions League resumes next month – and the Catalan will, therefore, select his strongest XI.
Arsenal will spend much of this game on the back foot, but it will need to push men forward in attack if it finds itself behind. The match could become stretched as a result, and these two teams' defensive vulnerabilities suggest we should be treated to goals aplenty.
Manchester City Looking to Retain the Trophy After Last Year's Triumph
Manchester City has dominated the League Cup in recent years, winning five of the last seven editions of English soccer's secondary knockout competition. It has not been able to do the same in the FA Cup, with last season's triumph its first since 2011/12, but City is heavily fancied to make it two in a row in the coming weeks.
It is easy to see why. City's standards have slipped in the Premier League compared to the last two seasons, but this is still an elite team that remains one of the strongest in Europe. It has scored 136 goals in all competitions this season and, despite its defensive problems elsewhere, has conceded just once in four FA Cup ties to date.
Raheem Sterling, Kevin De Bruyne, and Riyad Mahrez were among those left out of the starting line-up against Bournemouth on Wednesday, so all three should be fresh for this one. City cruised to a 3-0 victory over Arsenal in the Premier League last month, and it will be confident of achieving a similar scoreline here.
Arsenal Must Ensure It Gets the Balance Right Between Attack and Defense
Arteta has a tough task in preparing his team for this match. City's attacking quality means Arsenal must keep a solid and compact shape when it does not have possession. But if it sits too deep and fails to engage its opponent, it risks being pulled apart by City's sharp passing and quick movement. Arsenal must find a way to be defensively secure while also giving City something to think about going the other way.
Getting the balance right will not be easy, and Arsenal should be prepared to adapt its game plan depending on how the match plays out.
City Should Prove Too Strong but a Completely One-Sided Contest Is Unlikely
Even the most ardent of Arsenal fans would struggle to argue that their team is superior to City's; at this stage of the season, a 22-point gap in the Premier League does not lie.
But this might not be as one-sided a contest as some City supporters may hope. With neither of these sides renowned for its defensive solidity, we could be in store for an FA Cup semi-final featuring plenty of goals. That would probably favor City in the end, but Arsenal's chances cannot be dismissed out of hand.
Our Pick
Take the Over option here – City's matches are often high-scoring and Arsenal has enough firepower to worry Guardiola's side.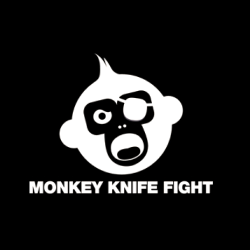 Claim Your $50 DFS Bonus!
Use bonus code WSN50 and get a $50 sign-up bonus!
Play Now
Use bonus code WSN50 and get a $50 sign-up bonus!
More Premier League Predictions & Odds
Leeds United vs Liverpool Prediction, Odds & Picks
Liverpool are pushing for a top-four finish and Champions League qualification, but Leeds United are enjoying an excellent season and will pose a stern test …
PREMIER LEAGUE
16 April | 09:51 | Greg Lea
Tottenham Hotspur vs Manchester United Prediction, Money Line & Picks
We are approaching crunch time in this Premier League season, and Tottenham Hotspur are in need of a statement victory over Manchester United on Sunday …
PREMIER LEAGUE
8 April | 11:52 | Greg Lea
Leicester City vs Manchester City Prediction, Money Line & Picks
Two of the top three in the Premier League meet at the King Power Stadium this weekend, as Manchester City look to move another step closer to winning the title.
PREMIER LEAGUE
1 April | 08:26 | Greg Lea
How to Bet on Soccer
6 February | 17:26 | admin
Best Sports Betting Strategies
1 January | 00:09 | admin
Guide to Live Betting, In-Play and In-Game Betting
3 October | 00:14 | admin
Greg Lea
Greg Lea is a freelance soccer journalist from London. He is the former editor of The Set Pieces, and has contributed to the Guardian, FourFourTwo, and ESPN. A Crystal Palace fan, he is a long-time subscriber to the belief that it's the taking part that counts.
Email: [email protected]