Tottenham Hotspur vs Leicester City - Prediction, Betting Odds & Picks
Tottenham Hotspur vs Leicester City – Prediction, Betting Odds & Picks
Leicester got back on track with a much-needed win on Thursday
Tottenham has also had a positive week as it looks to finish the season strongly
Spurs has a decent record against the division's top teams during Jose Mourinho's tenure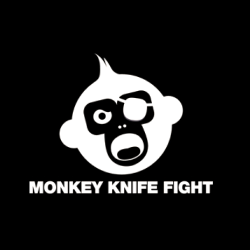 Claim Your $50 DFS Bonus!
Use bonus code WSN50 and get a $50 sign-up bonus!
Play Now
Use bonus code WSN50 and get a $50 sign-up bonus!
| | |
| --- | --- |
| What | Tottenham Hotspur vs Leicester City |
| Where | Tottenham Hotspur Stadium, London, England |
| When | Sunday, 19 July 2020, 11 AM EST |
| How to watch | NBC Sports |
Leicester City needed that. A 2-0 victory over Sheffield United on Thursday kept its top-four hopes alive after a difficult few days had put them in doubt. There is still much work to be done for Brendan Rodgers' side, but the former Liverpool manager will hope that the timely defeat of the Blades will provide the spark to ensure Leicester gets over the line in the hotly-contested race for Champions League soccer.
The tussle to reach Europe's preeminent tournament intensified this week after the Court of Arbitration for Sport overturned Manchester City's two-season ban from continental competition. That ruling suddenly meant that fifth place in the Premier League table would not be sufficient to qualify for the Champions League, and left just two spots up for grabs behind Liverpool and City.
Leicester currently occupies one of them, but only by the finest of margins: it is level on points with fifth-placed Manchester United and ahead of it on goal difference alone. However, the Foxes have an opportunity to boost their position this weekend. While United and Chelsea put their top-four ambitions on hold to do battle in the FA Cup semi-final, Leicester has the chance to move two points clear of the latter and three in advance of the former.
It will not be easy, though. Tottenham Hotspur would dearly love to throw a spanner in the works of the team that edged it out in the 2015/16 title race. Spurs is targeting a third win on the bounce and has European hopes of its own to contend with, so the visitor to north London will not be in for an easy game.
Tottenham Hotspur vs Leicester City Odds
Odds taken from DraftKings
Tottenham manager Jose Mourinho found himself under heavy pressure going into last weekend's clash with Arsenal, and the criticism would have risen even higher had Spurs succumbed to its arch-rival. Instead, it turned in a fine display and emerged victorious, before following that up with another win against Newcastle United in midweek.
Tottenham has a good record at home to the Premier League's leading sides under Mourinho, and the Portuguese will look to frustrate Leicester here. That tactic worked against Arsenal and could bear fruit again.
Leicester Limping Towards Finish Line but Midweek Triumph Gives It a Chance
If Leicester does qualify for the Champions League, it will have its form in the first half of the campaign to thank. A 3-0 victory over Newcastle United on New Year's Day left it second in the standings, 13 points behind leader Liverpool but 14 clear of Manchester United in fifth spot.
Its record since then has been altogether less impressive. Leicester has taken only 17 points from its 15 games since January 2, a record which positions it 13th in the form table over that period – comfortably below United (third) and Chelsea (fourth), as well as Newcastle, Southampton and Burnley.
It has been particularly disappointing since the restart, although Thursday's triumph over Sheffield United was as impressive as it was vital. Leicester had turned in a truly dismal second-half display in the 4-1 loss to Bournemouth a few days earlier, but it bounced back well to beat an opponent that had been in terrific form. Leicester will now look to build on that this weekend.
Tottenham Eyeing Top-Six Finish and Europa League Football
Tottenham has had a positive week. Its victory over Arsenal was well deserved, as Mourinho's side successfully nullified its opponent's attack and created chances on the counter-attack and from set-pieces. It took a more proactive approach against Newcastle on Thursday and reaped the rewards, running out 3-1 winners to climb to seventh in the table.
There are still question marks over whether Mourinho is the right man for Tottenham going forward, but ending the season strongly and qualifying for the Europa League – which it would probably do with a top-seven finish – would boost his position. Tottenham therefore has its own incentive to give everything on Sunday.
Mourinho Has Another Opportunity to Show That He Is Still Relevant
There is another reason why Mourinho will be desperate to win this game. He has – completely fairly – pointed out that Spurs are fourth in the form table since he took charge, and he has enjoyed some notable successes in that time, most notably the 2-0 defeat of Manchester City in February.
Mourinho's philosophy is at odds with most of European soccer's elite managers these days, and there is evidence to suggest that he is no longer cut out to compete at the very highest level.
The Portuguese's track record suggests he cannot be written off completely, though, and he understandably relishes every victory that is achieved with what you might call a "typical Mourinho" game plan. Expect Spurs to sit a little deeper and strike in transition against Leicester on Sunday.
Our Pick
Back Tottenham to triumph here – this is the type of game that Mourinho relishes and his approach could succeed against Rodgers and Leicester.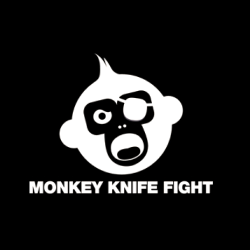 Claim Your $50 DFS Bonus!
Use bonus code WSN50 and get a $50 sign-up bonus!
Play Now
Use bonus code WSN50 and get a $50 sign-up bonus!
More Premier League Predictions & Odds
Tottenham Hotspur vs Manchester United Prediction, Money Line & Picks
We are approaching crunch time in this Premier League season, and Tottenham Hotspur are in need of a statement victory over Manchester United on Sunday …
PREMIER LEAGUE
8 April | 11:52 | Greg Lea
Leicester City vs Manchester City Prediction, Money Line & Picks
Two of the top three in the Premier League meet at the King Power Stadium this weekend, as Manchester City look to move another step closer to winning the title.
PREMIER LEAGUE
1 April | 08:26 | Greg Lea
West Ham United vs Arsenal Prediction, Money Line & Picks
West Ham United remain in the race for the top four and Arsenal could still qualify for the Champions League, so Sunday's clash between the pair could be pivotal.
PREMIER LEAGUE
19 March | 09:13 | Greg Lea
How to Bet on Soccer
6 February | 17:26 | admin
Best Sports Betting Strategies
1 January | 00:09 | admin
Guide to Live Betting, In-Play and In-Game Betting
3 October | 00:14 | admin
Greg Lea
Greg Lea is a freelance soccer journalist from London. He is the former editor of The Set Pieces, and has contributed to the Guardian, FourFourTwo, and ESPN. A Crystal Palace fan, he is a long-time subscriber to the belief that it's the taking part that counts.
Email: [email protected]