Top 10 Americans in Premier League History
The Premier League is the biggest domestic soccer competition in the world, so it's invariably a point of pride whenever another nation supplies England's top flight with a player. The United States is no exception, with 45 Americans having plied their trade in the league since its launch in 1992.
None have won the title, although several – including one who currently plies his trade in the division – have represented major clubs. Here is our list of 10 significant American soccer stars to have played in England's first division.
Check out also "Americans in Bundesliga".
Tim Howard (Manchester United, Everton)
The US has had little trouble producing goalkeepers down the years, with Howard one of the biggest success stories. He joined Manchester United, English soccer's biggest club, directly from MetroStars in 2003, and went on to win an FA Cup and League Cup at Old Trafford.
Howard didn't do enough to convince United of his long-term credentials, though, and he was sold to Everton after three years. The New Jersey-born shot-stopper played 354 Premier League games for the Toffees – more than any other player.
Clint Dempsey (Fulham, Tottenham Hotspur)
Dempsey spent three seasons in MLS with New England Revolution before moving to Fulham in 2007. The forward was a popular figure among the club's supporters, particularly after he helped the unfashionable London side reach the Europa League final in 2010.
Dempsey became the best-paid American soccer player in history upon joining Tottenham in 2012, but he only spent a single campaign at White Hart Lane. The three-time Gold Cup winner later returned for a brief stint at Fulham on loan from Seattle Sounders and remains the highest-scoring American in Premier League history.
Check out our comparison of the English Premier League to the MLS.
Brad Friedel (Liverpool, Blackburn Rovers, Aston Villa, Tottenham Hotspur)
Friedel had already played in Denmark and Turkey before making his MLS debut in 1996. The goalkeeper was on the move again the following year, joining Liverpool in a deal worth less than $3m.
Friedel struggled to nail down a regular starting spot at Anfield but was a huge success at Blackburn, where he made 358 appearances. He also excelled at Aston Villa and Tottenham before retiring in 2015, by which point he'd played 450 matches in the Premier League.
Christian Pulisic (Chelsea)
The biggest name in the US national team moved to the Premier League last summer. Pulisic fell out of favor towards the end of his time at Borussia Dortmund, but he nevertheless arrived at Chelsea with a lofty reputation.
The winger had to remain patient for opportunities early on in the 2019/20 season, but he burst into life with a hat-trick against Burnley in the fall. Under contract at Chelsea until 2024, Pulisic could become a major Premier League star over the next few years.
Landon Donovan (Everton)
Regarded by many as the greatest American soccer player of all time, Donovan enjoyed two separate loan spells at Everton in his career.
The first came in the MLS close-season in 2010, when the forward scored twice in 10 Premier League games. He returned to Goodison Park two years later, making another seven appearances in England's top tier but failing to get on the scoresheet. Despite his relatively short spells at Everton, Donovan was always well-liked by the club's supporters.
John Harkes (Sheffield Wednesday, West Ham United, Nottingham Forest)
By the time the Premier League was launched in 1992, Harkes had already been playing English soccer for two years. He featured in 29 matches for Sheffield Wednesday in the division's inaugural season, before dropping into the second tier with Derby.
Harkes returned to the top flight with West Ham in 1995/96 and later played another three games in the league towards the end of the decade when he enjoyed a brief loan stint at Nottingham Forest.
Brian McBride (Everton, Fulham)
Only Clint Dempsey has outscored McBride when it comes to Americans in the Premier League. The striker struck four times in eight games on loan at Everton in 2003, before moving to England permanently the following year.
Fulham was the club that benefited from his services, and McBride repaid the London side's faith by scoring 33 times between 2004 and 2008. The forward was voted as Fulham's Player of the Year on two separate occasions and had a bar at Craven Cottage named after him following his return to MLS.
Brad Guzan (Aston Villa, Middlesbrough)
Brad Friedel was not the only American goalkeeper Aston Villa signed in 2008. Guzan also arrived in Birmingham that year and was initially forced to serve as an understudy to his more experienced namesake and compatriot.
The Illinois-born custodian was eventually handed the No.1 jersey in 2012. Guzan spent four seasons in that role for Villa and later returned to the Premier League with Middlesbrough following the club's promotion in 2016. Now in his mid-30s, Guzan is back in MLS with Atlanta United as he winds down his career.
Geoff Cameron (Stoke City)
Not the most glamorous of players, Cameron nonetheless chalked up an impressive six years of Premier League service with Stoke in the 2010s. The defender joined the club from Houston Dynamo in 2012 and missed only three league games in his maiden campaign with the Potters.
In total Cameron, who has won more than 50 caps for the US national team since 2010, played 186 times for Stoke prior to the club's relegation in 2018.
Kasey Keller (Leicester City, Tottenham Hotspur, Southampton, Fulham)
Another American goalkeeper who thrived in the Premier League, Keller represented no fewer than four of the division's clubs. He started out in England with Leicester in 1996 and helped the club win the League Cup the following year, then turned out for Tottenham for four years following a short stay at Rayo Vallecano.
Keller also played three league games on loan at Southampton in 2004 and rounded off his Premier League career at Fulham – a club that has provided a home to no fewer than seven Americans since 1992.
Full List of Americans That Have Played in the Premier League
Jozy Altidore – Hull City, Sunderland – 2009–10, 2013–15
DaMarcus Beasley – Manchester City – 2006–07
Carlos Bocanegra – Fulham – 2003–08
Michael Bradley – Aston Villa – 2010–11
Geoff Cameron – Stoke City – 2012–18
Bobby Convey – Reading – 2006–08
Jay DeMerit – Watford – 2006–07
Clint Dempsey – Fulham, Tottenham Hotspur – 2006–14
Landon Donovan – Everton – 2009–10, 2011–12
Maurice Edu – Stoke City – 2012–13
Benny Feilhaber – Derby County – 2007–08
Ian Feuer – West Ham United, Derby County – 1999–2000, 2001–02
Brad Friedel – Liverpool, Blackburn Rovers, Aston Villa, Tottenham Hotspur – 1997–2000, 2001–14
Lynden Gooch – Sunderland – 2016–17
Brad Guzan – Aston Villa, Middlesbrough – 2008–09, 2011–17
Marcus Hahnemann – Reading, Wolverhampton Wanderers – 2006–08, 2009–11
John Harkes – Sheffield Wednesday, West Ham United, Nottingham Forest – 1992–93, 1995–96, 1998–99
Stuart Holden – Bolton Wanderers – 2009–11
Tim Howard – Manchester United, Everton – 2003–16
Emerson Hyndman – Bournemouth – 2017–19
Eddie Johnson – Fulham – 2007–08, 2009–11
Jemal Johnson – Blackburn Rovers – 2004–06
Cobi Jones – Coventry City – 1994–95
Jermaine Jones – Blackburn Rovers – 2010–11
Kasey Keller – Leicester City, Tottenham Hotspur, Southampton, Fulham – 1996–99, 2001–05, 2007–08
Jovan Kirovski – Birmingham City – 2002–04
Eddie Lewis – Fulham, Derby County – 2001–02, 2007–08
Eric Lichaj – Aston Villa – 2010–13
Matt Miazga – Chelsea – 2015–16
Brian McBride – Everton, Fulham – 2002–08
Joe-Max Moore – Everton – 1999–2002
Oguchi Onyewu – Newcastle United – 2006–07
Preki – Everton – 1992–94
Christian Pulisic – Chelsea – 2019–
Tim Ream – Bolton Wanderers, Fulham – 2011–12, 2018–19
Claudio Reyna – Sunderland, Manchester City – 2001–07
Brek Shea – Stoke City – 2012–14
Johann Smith – Bolton Wanderers – 2006–07
Juergen Sommer – Queens Park Rangers – 1995–96
Jonathan Spector – Manchester United, Charlton Athletic, West Ham United – 2004–11
Indiana Vassilev – Aston Villa – 2019–
Roy Wegerle – Blackburn Rovers, Coventry City – 1992–95
Zak Whitbread – Norwich City – 2011–12
Danny Williams – Huddersfield Town – 2017–19
DeAndre Yedlin – Tottenham Hotspur, Sunderland, Newcastle United – 2014–16, 2017–
Bet on soccer with these NJ Sportsbooks

21+ | NJ, WV, PA, IN, IL, CO, IA, TN, MI, VA only | T&C apply
Great payment and customer support
Access to fantasy sports with one account
Beginner friendly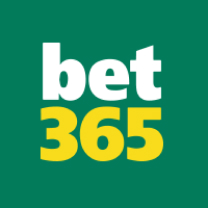 21+ | NJ Only | T&Cs, time limits & exclusions apply
Impressive range of bonuses
Best betting markets in nj
One of the worlds biggest sportsbooks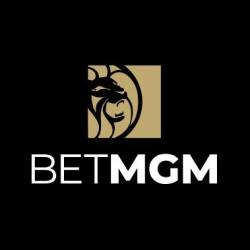 21+ | Terms and conditions apply
Boosted parlays with enhanced odds
Impressive range of bets
10 free bet every week
Soccer Predictions & Odds
Southampton vs Liverpool Prediction, Odds, Picks
We bring you the best tips, predictions and betting odds for Southampton vs Liverpool in the Premier League on Tuesday! …
PREMIER LEAGUE
16 May | 05:07 | Greg Lea
West Ham United vs Manchester City Prediction, Odds, Picks
Manchester City can take another step towards the Premier League title by beating West Ham United - here are our tips! …
PREMIER LEAGUE
14 May | 06:28 | Greg Lea
Tottenham Hotspur vs Arsenal Prediction, Odds, Picks
Our in-depth preview of Tottenham Hotspur vs Arsenal brings you the hottest tips, odds and predictions for the game! …
PREMIER LEAGUE
10 May | 02:42 | Greg Lea