NBA Outed As Clearview AI Customer
Bet with DraftKings and get a $1,000 sign-up bonus!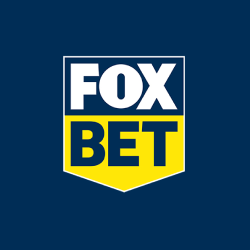 Register at DraftKings Sportsbook in NJ, PA, WV, IN or IA and get a $1,000 sign-up bonus to bet on the game!
21+ NJ Only | Terms and conditions apply
Get a FREE contest entry to play Fantasy Sports with DraftKings!

Sign up with DraftKings and get a FREE contest entry to play fantasy sports!
21+ | Terms and conditions apply
Controversial facial recognition company Clearview AI has come under government and business scrutiny with its method of creating a database of billions of images by scraping pictures from numerous social media and website accounts.
Documents leaked to Buzzfeed News show that the company has a lengthy list of customers including law enforcement, companies like Best Buy, Macy's, and professional sports leagues such as the NBA.
The company's CEO, Hoan Ton-That told Fox Business in early February that Clearview's customers were limited just to law enforcement entities, but the Buzzfeed discovery has certainly contradicted that claim.
Why Would the NBA Use Clearview AI's Software?
The scope of the Buzzfeed disclosure has certainly reframed the discussion on privacy as many companies denied using Clearview's services only to be outed by the news report.
For sports fans, the thought of being tracked or identified at games that they have purchased a ticket to attend, has caused a large privacy issue among consumer groups. In addition to the NBA, the company also listed Madison Square Garden, home to the New York Knicks, as a customer of Clearview's software.
When reached for comment, an NBA spokesperson told the website Business Insider that "while we conducted a limited test as we do with an array of potential vendors, we are not and have never been a client of this company."

source: businessinsider.com
The thought of being tracked not only by the NBA but arenas as well has created a firestorm that has caught the company in several contradictions to earlier statements. When asked by Buzzfeed about the obtained documents, the company claimed the information was obtained illegally and contested the reported information as inaccurate.
The information from Clearview AI was obtained through a breach in the company's servers, but the claim that the information is illegal is certainly dubious considering the billions of photos scraped from other websites without consent.
The company has become a target of activists since the disclosure by the company that they are being used by law enforcement. Within the documents obtained by BuzzFeed News, more than 2,200 law enforcement departments, including the FBI and Interpol, across 27 countries have used the software.
What Are the Ramifications for the NBA?
With the news that the league and some of its franchises are using Clearview's software, despite the denials, fans have reason to suspect that they are being tracked through the facial recognition service when they attend games.
Congress has stepped in and called for oversight and several members have introduced legislation to regulate facial recognition to protect citizens.
By attaching themselves to a controversial company, the NBA is in the position of alienating fans with the connection to facial tracking. To most fans, basketball is worth losing their privacy, but for an entertainment business, it is a dangerous move to make.
FAQ
What is Clearview AI?
Clearview AI is a facial recognition company that government authorities and big name companies have used to identify criminals and other individuals.
Why Would the NBA Need Clearview AI?
The NBA would use Clearview AI to identify possible problem fans or other individuals that have caused problems at the league's games.
What Other Companies Have Used Clearview AI?
Companies such as Best Buy, Macy's, hundreds of local police departments and private entities have contracted the services of Clearview AI.

Latest Sports Betting News
Missouri Loses Chance At Sports Betting This Legislative Session
It's apparent that lawmakers and the gaming commission are not ready to act on a sports betting framework! …
BETTING
6 May | 03:43 | Chris Altman
Arizona Sports Betting May Be Live As Early As This Fall
Arizona legislators, sports teams, and tribes are all pushing to have betting go live by the time NFL season rolls around.
BETTING
4 May | 11:37 | Chris Altman
New Maine Sports Betting Bill Has Legislative Support
Governor Mills is famously hesitant towards legalized sports betting.
BETTING
2 May | 03:44 | Chris Altman